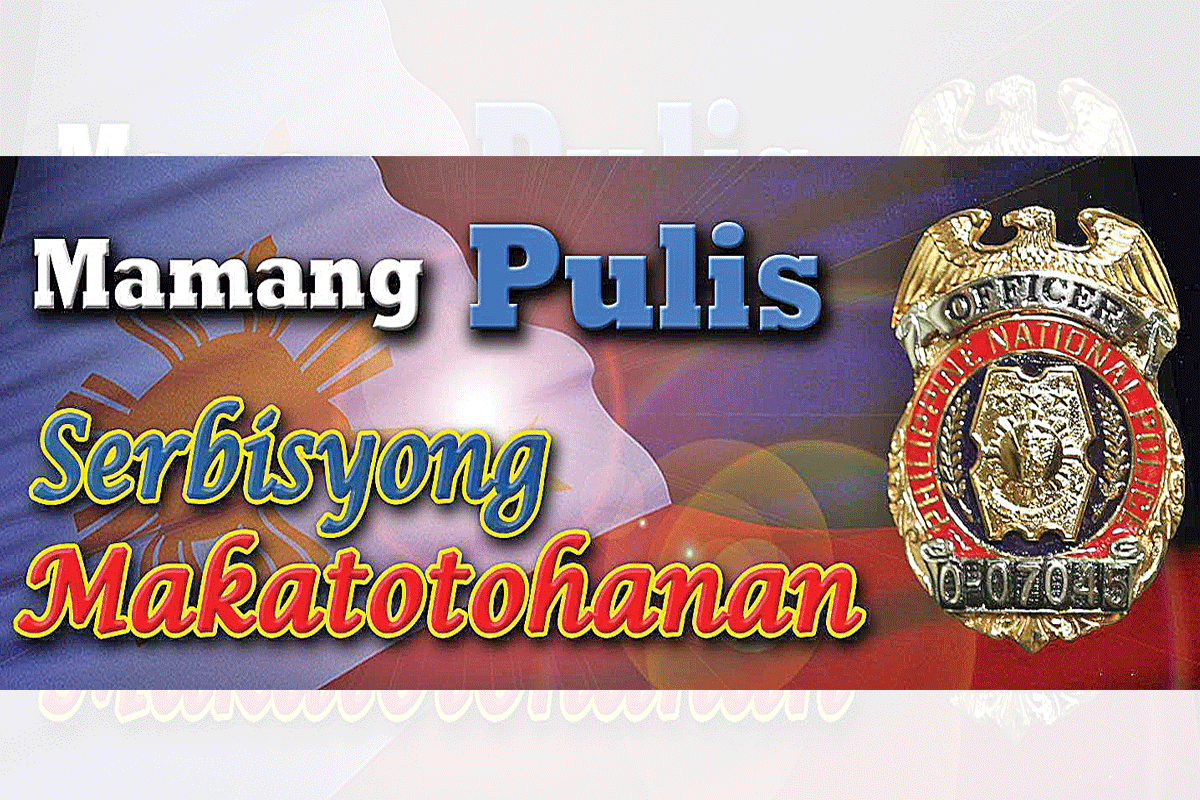 PNP welcomes DILG-DOJ move to further increase drug conviction rate
THE Philippine National Police (PNP) led by Lieutenant General Vicente D. Danao Jr. on Wednesday thanked the secretary of the Department of Interior and Local Government (DILG) for assuring them that they will get the full assistance of the DILG and the Department of Justice in further increasing their drug conviction rate.
Danao said the DILG-DOJ support will further increase police confidence in battling drug trafficking syndicates in the country specifically those led by moneyed and influential people including foreigners who have the capability to hire the best lawyers they can get.
Speaking in Camp Crame last week, Abalos called on the 225,000-strong police force to see to it that airtight cases are filed against arrested drug violators to ensure their conviction for violation of Republic Act 9165 or the Comprehensive Dangerous Drugs Act of 2002.
"We need quality cases," he said as he underscored the need for the police to ensure that arrested drug offenders are found 'guilty beyond reasonable doubt' as a result of solid pieces of evidence and testimonies from arresting officers and other witnesses.
Abalos, a lawyer by profession, reiterated that the war on drugs will continue under his watch, this time with greater focus on building up strong cases against illegal drug suspects to ensure that no cases will be dismissed and they will be spending the rest of their lives behind bars.
He also cited practices in the City of Mandaluyong that can be injected and emulated to improve the Department's anti-illegal drugs campaign, such as the hiring of personnel solely dedicated to accompanying law enforcers in anti-illegal drug operations to stand as witnesses in court and to augment the building up of cases against drug suspects.
"These are the kind of practices na gagawin natin at hihingin ko sa mga gobernador, sa mga mayor ng Pilipinas," Abalos said. The newly-installed DILG Secretary also assured the PNP of adequate legal support should they face trumped-up cases while on the line of duty.
"Hindi ako papayag na mademoralize ang ating mga pulis. Gagawa ako ng sistema, titingnan ko ito. Kung nasa lugar at tama naman, I will create a team to evaluate the evidence. Huwag kayong mag-alala tutulungan ko ang ating kapulisan," he added.
The PNP leadership welcomed the pronouncement of Abalos that he and Justice Secretary Jesus Crispin 'Boying' Remulla will meet them to lay down their plans to ensure more court victories for the police force specifically when it comes to prosecuting RA 9165 cases.
Abalos said he wants some matters addressed jointly by the DILG and the DOJ including concerns over the presence of RA 9165 cases being dismissed by the court due to mere technicalities such as lack of required witnesses during the on-site inventory of confiscated drugs.
A former long-time Mandaluyong City mayor, Abalos said he is also considering a measure that will require local government units to assign their employees who will serve as 'dedicated witnesses-representatives' at DOJ offices during anti-illegal drug operations.
National Capital Region Police Office (NCRPO) director, Major Gen. Felipe R. Natividad said he has ordered the NCRPO Regional Investigation and Detective Management to review the conviction rate on RA 9165 cases by their units amid a significant low conviction rate attributed to some technicalities. Some of these cases were either dismissed or the suspects were ordered released for further investigation by the prosecutor's office.
The PNP Drug Enforcement Group headed by Brigadier Gen. Randy Q. Peralta said that last year, they achieved a 69.57 percent conviction rate which he attributed to the filing of airtight cases against arrested drug personalities and their no-nonsense court monitoring activities.
Peralta said that during the period, a total of 423 court hearings were attended by 163 PNP-DEG personnel which greatly contributed to the successful resolution of cases.
The PNP-DEG director said that among the arrested drug traffickers they recently convicted were Lonely Arroza, Jesrell Arador, Diane Irene Cambalicer, Louie Mark Cuerdo and Angelo Buenaventura who were all found guilty beyond reasonable doubt by different regional trial courts for sale and possession of prohibited drugs under RA 9165.
The five were all sentenced to life in prison and ordered to pay fines ranging from P500,000 to as much as P1 million.
The PNP leadership has also welcomed the pronouncement of Abalos regarding the Marcos government's full support to the continuity of the force's war on drugs.
"The PNP welcomes the gesture of support of DILG Sec Benjamin Abalos to the PNP anti-drug campaign in his pronouncement to join police operations against drug activities. Actions like these are certainly morale boosters for frontline law enforcers coming from the highest official of the DILG himself. It augurs well with national policy to sustain the momentum of the national campaign against illegal drugs," said PNP Public Information Office chief, Brig. Gen. Roderick Augustus B. Alba.
The PNP leadership said Abalos' pronouncement that he will join anti-drug raids will surely motivate the police force in pursuing its stepped up campaign against drugs and all other forms of criminality.
"For sure , it will boost the morale of our personnel and improve our legal offensive against illegal drugs and criminality," said Alba.
Abalos has said that President Ferdinand 'Bongbong' R. Marcos Jr. has instructed him to continue the intensive war on drugs with the rule of law to be always observed by the police force.
The DILG chief said they will fully comply with the provisions of the Constitutions as they go against illegal drug traffickers and abusers.
"The war against drugs will be as intensive as before on the basis of my oath as a public official in accordance with the Constitution," Abalos said.
He likewise stressed that every illegal drug case filed by the police should be 'airtight' since most of the investigations were deterred due to absence of a witness during the inventory of operations.
He also said that they will be partnering with all concerned government agencies and the public to win the battle against narcotics.
"We will involve other concerned government agencies, and most importantly, the communities, to make sure that we have a comprehensive campaign against illegal drugs," he added.
The new DILG chief is expected to become much busier if he would join major anti-narcotics operations in the country being spearheaded by the PNP-DEG, the 17 Police Regional Offices and even the Philippine Drug Enforcement Group under Director General Wilkins M. Villanueva.
AUTHOR PROFILE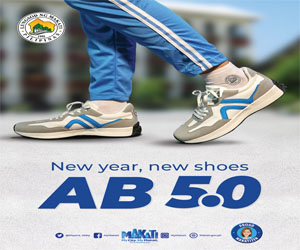 Opinion
SHOW ALL
Calendar