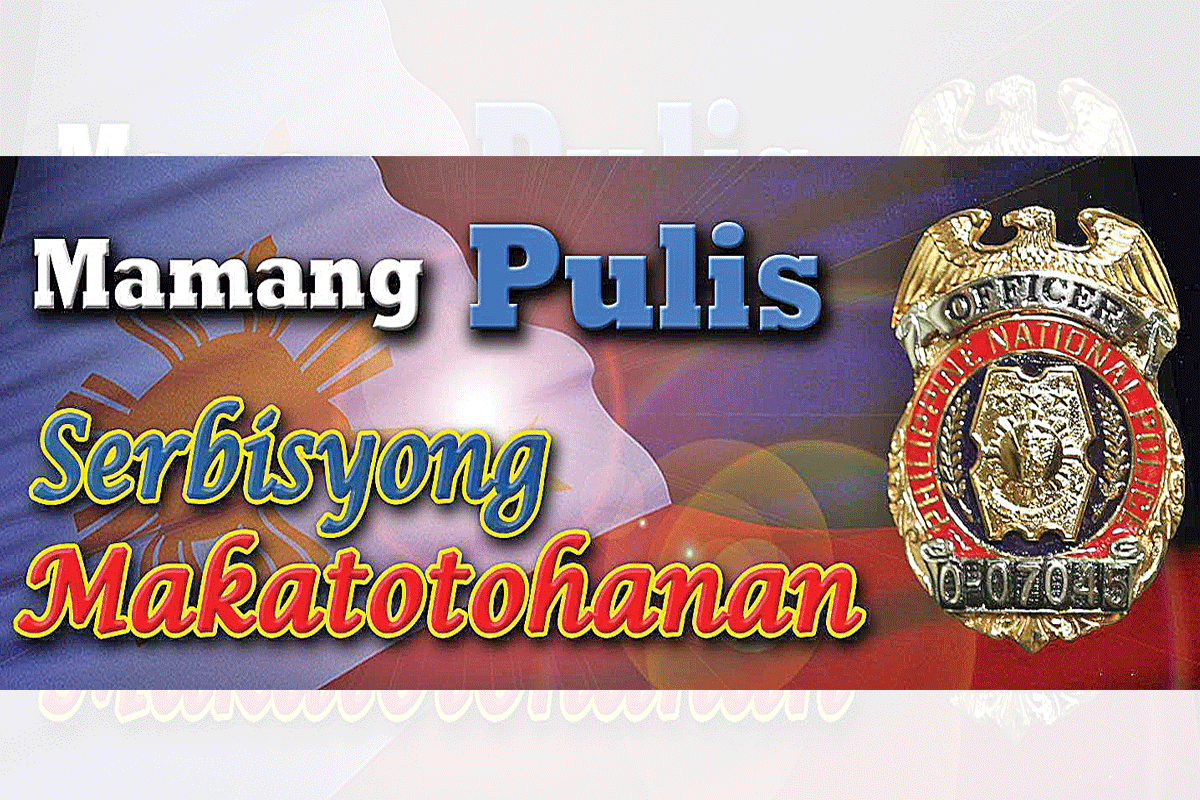 PNP steps up crackdown vs black market retailers of COVID-19 drugs, test kits
ACTING on orders of President Rodrigo Duterte, Philippine National Police (PNP) chief, General Dionardo B. Carlos has ordered his men to continue identifying and arresting unscrupulous traders engaged in hoarding and black market retailing of COVID-19 prescription drugs and other medicines as well as rapid test kits, the Journal Group was told.
Target of the ongoing massive crackdown are owners of the store and their sales representatives involved in the illegal transactions. The order was given by the President following complaints regarding the absence of paracetamol like Biogesic in the local market amid the spike in COVID-19 cases since the year started.
"Selling these drugs outside the legitimate pharmacies can really be dangerous to the public. The Food and Drug Administration has already appealed to only buy medicines from FDA-approved outlets," Gen. Carlos said.
"Violators will face appropriate criminal charges according to existing FDA regulations as further aggravated by violations of law under a state of national health emergency," the top cop warned.
Gen. Carlos said the PNP will investigate how people are being convinced to patronize these products coming from dubious entities that cannot present a proof of business registration and permit to sell of regulated products.
It is imperative, too that police coordinate with other government agencies to find out up to what extent are these items sold in cheaper price compared to those in legitimate outlets, he added.
The PNP chief also called on the PNP Criminal Investigation and Detection Group headed by Major Gen. Albert Ignatius D. Ferro and the 17 Police Regional Offices to intensify their intelligence networking following the seizure of P150 million worth of fake antigen tests, face masks, and COVID-19 medicine in a warehouse in Manila last week.
Gen. Carlos ordered all police units to monitor their areas of responsibility if these unscrupulous stores and warehouses which are selling and stockpiling these unregistered products do exist in other parts of the county.
"We want to know the extent of their operation given the large quantity of confiscated items. If these products did not undergo government agencies regulation, then we aren't sure if they are safe for use," he said.
According to the PNP Chief, they are taking a more aggressive step in curbing the root cause of this, together with the guidance of the Department of Health (DOH).
"The PNP is waging a crackdown to curb the proliferation of these fake medical items," Gen. Carlos said as he called on the public to only buy medical items from accredited pharmacies and other related outlets.
Since the year started, agents of the CIDG National Capital Region Field Unit headed by Colonel Randy Glenn F. Silvio have already arrested over a dozen persons including five Chinese nationals for their involvement in the illegal online sale of COVID-19 test kits.
Silvio said the suspects were arrested in separate buy-busts which resulted in the confiscation of an estimated P3.8 million worth of Clungene Rapid Test Kits, Clungene Antibody and Clungene Antigen.
All are facing charges for violation of Republic Act 9711 or the Food and Drug Administration Act of 2009 in relation to FDA Circular No. 2020-016 which prohibits the online selling of FDA-certified COVID-19 test kits.
Silvo said four of the suspects identified as Anna Chua,24; Wen Ze Zhou,27; Cai Hongyu,52; and Bryant Ong,42, were arrested in a sting on 857 General Solano Street in Barangay 646, San Miguel, Manila.
The entrapment operation conducted by members of the CIDG Quezon City District Field Unit with the assistance of the 300th Air Intelligence Service Wing of the Philippine Air Force led to the recovery of 240 boxes of Clungene Antigen Rapid Test kits valued at P960,000 and the boodle money topped by a marked P1,000 bill.
Three others identified as Oliver Ong,37; and his employees Joy Anne Llorca alias 'Jas Fernando,'30; and Julius Caesar Ilagan,29, were arrested in a sting on 8 Adriatico Condominium in Bgy. 669, Ermita, Manila 5:45 p.m. Thursday.
Confiscated from the suspects were five boxes of Clungene rapid test kits worth P450,000, the marked money paid to them by an undercover officer and two mobile phones they were using in their illegal online selling business.
The five others were arrested in two separate entrapment operations last Monday and Tuesday. Recovered from the five were an estimated P2 million worth of COVID-19 Clungene Antigen Rapid Test Kits.
Col. Silvio said two of the suspects identified the two as Erwin Baluyot, a 39-year old online seller from 713 A. Sulucan St. in Sampaloc, Manila and Rocky Victoring,35, a driver from Murillo St. in Quiapo were arrested during an entrapment operation along Banawe St. in Barangay Sta. Mesa Heights, Quezon City 4:50 p.m. Monday.
Silvio said that members of the CIDG -QCDFU ield Unit conducted the sting amid information that some persons were illegally selling online COVID-19 Clungene Antigen Rapid Test Kits.
"We found out that the suspects were using the Facebook account 'Esrohder Toyulab which is Baluyot spelled backwards," the official said in a report to PNP-CIDG director, Major General Albert Ignatius D. Ferro.
Recovered from the possession of the suspects were 200 boxes of Clungene rapid test kits valued at P800,000, the boodle money topped by a marked P1,000 bill, a delivery receipt, a xerox copy of their official receipt and certificate of registration and a mobile phone they used in making contact with the poseur.
A gray Toyota Innova with plate no. NDD 9405 used by the two to transport the rapid test kits was also impounded by the CIDG-QCFD.
The three others were identified as Irene Alvarado,30; and Elgin Alvarado,32, both owners of a pet shop in Bgy. 28, Dagat-Dagatan, Caloocan City and Aurelio Agustin,53, of 1266 Mithi St. in Tondo, Manila
Silvio said the three were arrested in a sting along Carlos P. Garcia St. in Bgy. Krus na Ligas in Q.C. 2:10 p.m. Tuesday.
Members of the CIDG-QCDFU arrested the trio during the sting which targeted the Facebook users selling online the rapid test kits. The suspects were found to be using the user name 'Patricia Contreras' in their illegal online selling activities.
Seized from the trio were the boodle money topped by a marked P500 bill, 300 boxes of Clungene test kits worth P1.2 million and a mobile phone. A black Ford Everest with platen o. NGJ 5792 which they used to deliver the rapid test kits was also impounded by the CIDG.
Two others identified as Jean Tagnipez,60; and Pallmoney Hope dela Cueva,32, were arrested for the same offense during a sting inside Sunnyside Heights Subdivision in Bgy. Batasan, Q.C. last Friday. Recovered from the two were some P190,000 worth of Clungene rapid test kits.
AUTHOR PROFILE
Opinion
SHOW ALL
Calendar