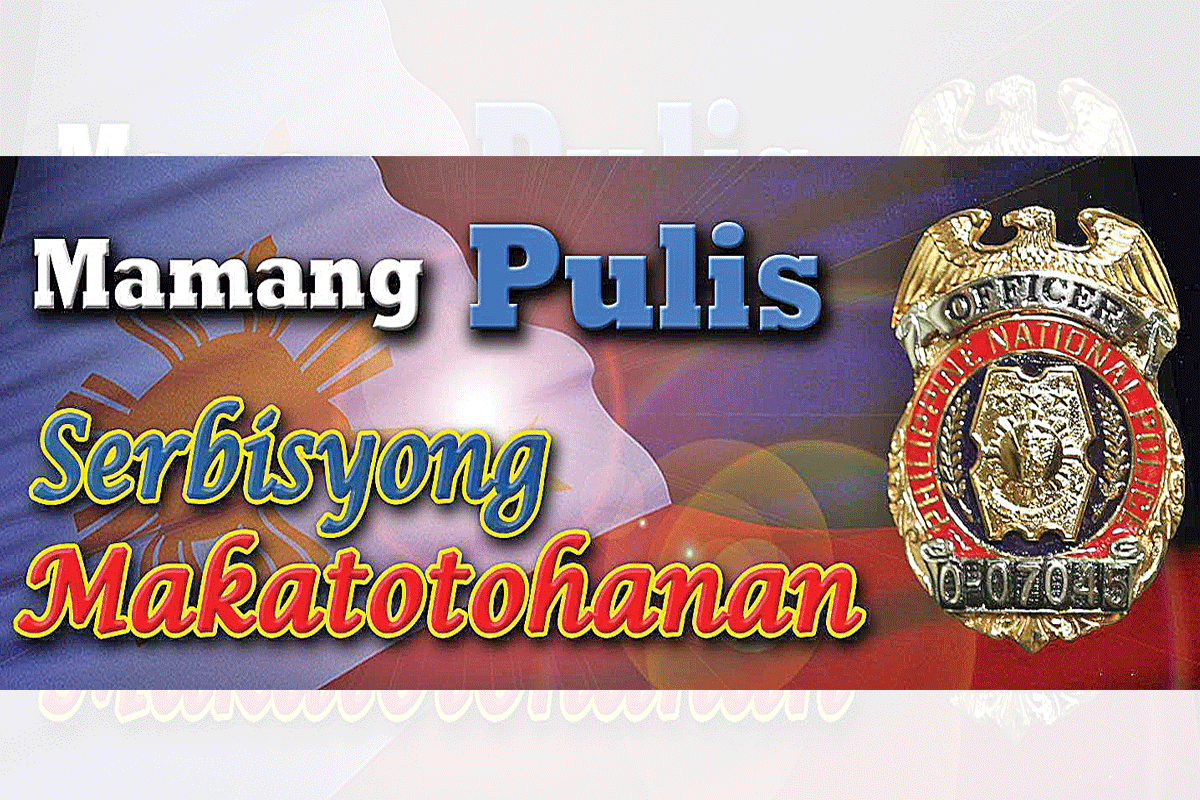 PNP, PDEA to destroy more seized shabu, other dangerous drugs
THE Philippine National Police (PNP) and the Philippine Drug Enforcement Agency (PDEA) are fully partnering to ensure the immediate destruction of billions of pesos worth of shabu and other dangerous drugs still under their custody as ordered by President Duterte himself to allay public suspicions they may be recycled and resold back to the streets, the Journal Group learned.
PNP chief, General Guillermo Lorenzo T. Eleazar earlier sought the immediate destruction of more than P1 billion worth of shabu seized by combined PNP and PDEA agents under Director General Wilkins M. Villanueva in separate buy-bust operations in Cavite and Parañaque City two weeks ago.
To do this, the top cop ordered PNP Drug Enforcement Group director, Brigadier Gen. Remus B. Medina to fully coordinate with the PDEA in seeking court approval for the immediate destruction of the huge volume of the so-called 'poor man's cocaine.'
On Wednesday last week, around P1.3 billion worth of shabu and other prohibited drugs confiscated by the PDEA and the PNP were destroyed by government officials in a special chemical treatment facility in Trece Martires City in Cavite.
The confiscated drugs with a total worth of ₱1,295,050,354.65 were destroyed thru thermal decomposition at the Integrated Waste Management, Inc. in Barangay Aguado in Trece Martires City.
"We want to assure the public that all seized illegal drugs under the custody of PDEA will all be destroyed, thus allaying fears of recycling," Villanueva said while adding that the destruction was in response to the directive of President Duterte to immediately destroy all shabu evidence, residual or otherwise.
Thermal decomposition or thermolysis is a process of breaking down chemical compounds by heat. At 1,000 degrees centigrade, all dangerous drugs are totally decomposed or broken down, said the PDEA chief.
According to Villanueva, a total of 912,685.73 grams of assorted pieces of drug evidence composed of methamphetamine hydrochloride or shabu, toluene, marijuana, cocaine, MDMA (Methylenedioxymethamphetamine) otherwise known as Ecstasy, pseudoephedrine, ephedrine, opium, diazepam, nitrazepam, alprazolam, methylephedrine, ketamine, methylphenidate and expired medicines; and liquid shabu, and GBL (Gamma-Butyrolactone) were destroyed in yesterday's event.
The official commended the efforts of the different Regional Trial Courts in the country for the expeditious prosecution and disposition of drug cases that led to the prompt destruction of these illegal drugs no longer needed as evidence in court.
Cavite Governor Juanito Victor C. Remulla Jr. also attended the ceremonies.
Based on the consolidated report of the PDEA Laboratory Service, destroyed were the following: 133,134.40 grams of shabu, with an estimated street value of ₱905,313,916.00; 102,330 ml of liquid shabu worth ₱208,753,200.00; 10.10 grams of toluene worth ₱1,066.16; 504,198.96 grams of marijuana worth ₱60,503,863.34; 3,585.40 grams of cocaine worth ₱19,002,638.55; 4,131.34 grams of MDMA worth ₱28,319,696.77; 209,584.30 grams of pseudoephedrine worth ₱72,432,334.08; 122.48 grams of ephedrine worth ₱612,400.00; 30.26 grams of diazepam worth ₱2,345.15; 65.93 grams of nitrazepam worth ₱1,401.10; 30.23 grams of alprazolam worth ₱642.39; 49.69 grams of methylephedrine worth ₱79,504.00; 4.50 grams of ketamine worth ₱27,346.50; 350 ml of GBL; 6,090.50 grams of opium; 0.42 grams of methylphenidate; and 50,000.00 grams of expired medicines.
Villanueva said the destruction of the dangerous drugs is in compliance with the guidelines set on the custody and disposition of seized dangerous drugs required in Section 21, Article II of Republic Act 9165, or the Comprehensive Dangerous Drugs Act of 2002, and Dangerous Drugs Board Regulation No. 1, Series of 2002.
Gen. Eleazar said next to be destroyed are the more than P1 billion worth of shabu seized by combined PDEA, PNP and Armed Forces operatives in a series of anti-narcotics operations in Metro Manila and Calabarzon region.
Those operations led in the arrest of two suspected Chinese drug lords who are now facing non-bailable charges for sale and possession of prohibited drugs under RA 9165.
The two separate buy-busts operations on record became the biggest drug haul of the PNP and the PDEA in a single day operation this year.
"We will be coordinating with the PDEA in convincing the courts that will handle the cases that we filed in connection with these two operations to destroy these confiscated illegal drugs in the soonest possible time," said Gen. Eleazar.
"Ito naman ay naayon sa kautusan ng ating Pangulo na dapat ay sirain na kaagad ang mga nakukumpiskang ililgal na droga sa loob ng isang linggo after the operation. At dapat lang namang gawin ito upang maalis na ang mga pagdudada tungkol sa nakukumpiskang iligal na droga," he added.
The PDEA-PNP operations two Sundays ago resulted in the confiscation of 155 kilograms of shabu worth P1.054 billion and the arrest of two Chinese nationals identified as Zhuzun Chen and Man Kuok Wong.
Chen was arrested in a sting n Baclaran, Parañaque City while Wong was nabbed along the Aguinaldo Highway in Imus, Cavite. Aside from the large volume of illegal drugs which were placed inside tea packages, cellular phones and vehicles were seized from the two suspects.
The seized 155 kilograms of shabu are currently under the custody of the PDEA. On the other hand, in the cases of police operations, confiscated illegal drugs are placed under the custody of the PNP-Crime Laboratory.
RA 9165 states that 'after the filing of the criminal case, the Court shall, within 72 hours, conduct an ocular inspection" of the confiscated, seized illegal drugs or precursor chemicals and 'through the PDEA shall within 24 hours thereafter proceed with the destruction or burning of the same', provided, that a representative sample, duly weighed and recorded is retained.
But since the law was passed, the provision of the law was not properly observed during the previous administration since it usually took months and even years before confiscated drugs were destroyed, thus triggering speculations of drug 'recycling' in the past.
Gen. Eleazar said they want to take advantage of the Supreme Court circular issued in July last year that reminds all Regional Trial Courts to "strictly comply" with the requirements of Section 21 (4) of Republic Act 9165 on the immediate destruction of illegal drugs confiscated during police operations.
The same Supreme Court Circular also advised lower Courts to prioritize issuance of destruction orders of seized drugs amounting to five kilograms or more: "In cases where the illegal drugs seized are physically brought to the court, the court shall issue the order of destruction thereof within 24 hours therefrom."
The PNP chief commended the police teams of the National Capital Region Police Office who worked closely with the PDEA and other police units for the successful anti-illegal drug operations.
"When there's close coordination among law enforcement units, an operation becomes highly successful and effective. Kung magpapatuloy ang ganitong mga operasyon, nasisiguro kong mas mapapadali ang pagsawata natin sa iligal na droga," he said.
"This latest seizure of illegal drugs only shows that the PNP and the PDEA remain relentless and on track in the war on drugs," Gen. Eleazar said.
Early this month, another joint PDEA, PNP and Armed Forces operation led in the arrest of two big-time drug traffickers and the seizure of 20 kilograms of shabu worth P136 million.
NCRPO director, Major Gen. Vicente D. Danao Jr. said that full cooperation between the PDEA and the PNP led in the successful sting.
"Napakalaki ng naging operasyon ng mga ahensyang nagsama sama upang masabat ang nasabing halaga ng hinihinalang shabu. Ang ganitong kooperasyon at koordinasyon ang susi upang higit na marami pa tayong makumpiska at mahuling tulak at source sa ating bayan, the official said.
All suspects are now under the custody of the PDEA-NCR in Quezon City facing non-bailable charges for sale and possession of prohibited drugs under RA 9165.
AUTHOR PROFILE
Opinion
SHOW ALL
Calendar