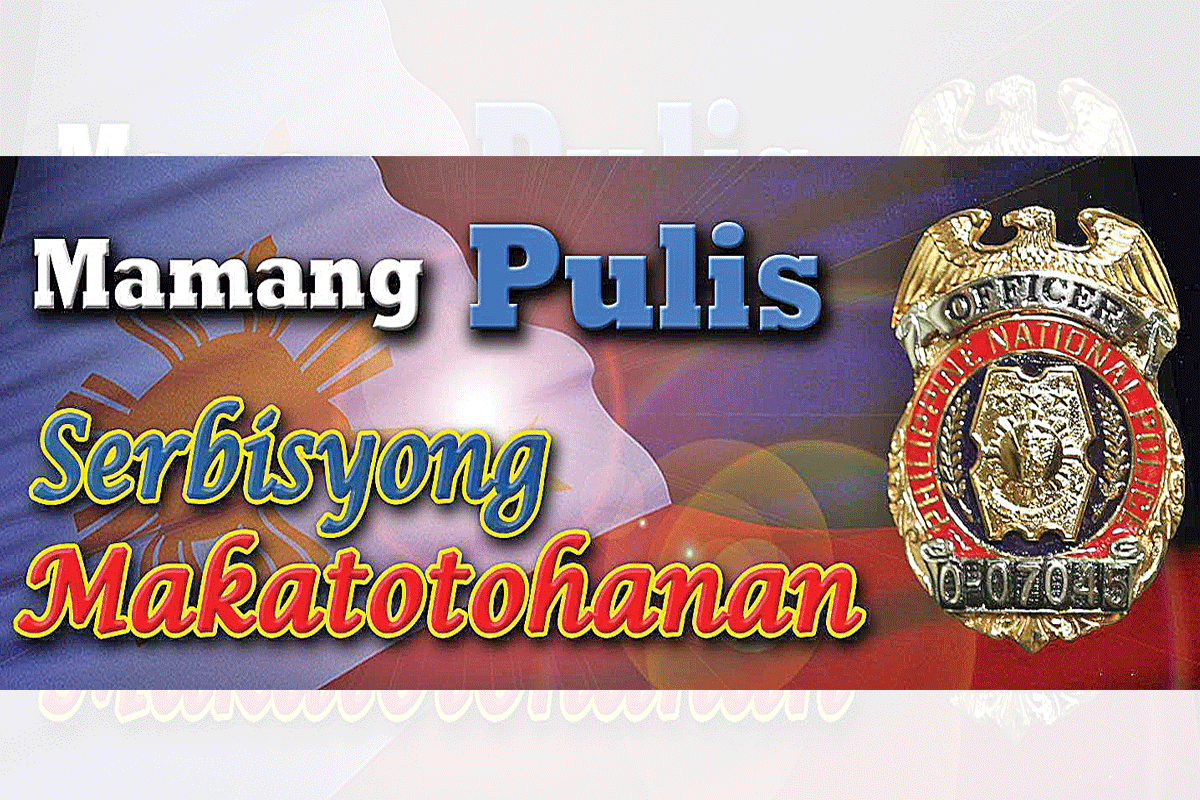 PNP measures in place to ensure peaceful PBBM inaugural — Danao
PHILIPPINE National Police Officer-in-Charge (PNP-OIC) Lieutenant General Vicente D. Danao Jr. yesterday assured all police security measures are in place to ensure the peaceful inauguration of Ferdinand 'Bongbong' Marcos Jr., the country's 17th President on Thursday, June 30.
The PNP will be providing full support to the Presidential Security Group in securing PBBM's inaugural to be held at the National Museum. All roads leading to and from the venue will be temporarily closed to traffic.
Stringent security measures including a gun ban in Manila and Pasay City starting Monday until July 2 will be implemented by the police force. There will also be a 'no fly and no sail zone' in the area and its immediate vicinities.
The PNP has also warned attendees against bringing backpacks. Liquids must be placed in transparent bottles and items inside transparent plastic bags or containers. Attendees are also discouraged from bringing their children to the inauguration and have been reminded to wear their face masks at all times.
Danao said he is in constant coordination with the National Capital Region Police Office (NCRPO) headed by Major Gen. Felipe R. Natividad and the Manila Police District led by Brigadier Gen. Leo M. Francisco in preparing for the security measures in the area being done with the help of several government agencies and the city government since last June 1.
The top cop has also ordered members of different PNP Civil Disturbance Management (CDM) units to exercise maximum tolerance in dealing with would-be protesters near the venue. However, police will strictly implement a 'no permit, no rally' policy near the area.
Although they have not received any credible threats to sow trouble during the event, Danao said they are not lowering their guards and are maintaining their full alert and vigilance to thwart any effort to undermine the national occasion. owed that the police force will be more vigilant.
Francisco echoed the PNP-OIC's words. "Hindi tayo nagiging kumpiyansa. Kaya kami ng mga iba't ibang intelligence units, kasama ang Armed Forces of the Philippines at ang National Intelligence Coordinating Agency ay patuloy na naguusap ukol sa mga ganitong impormasyon.
Patuloy kaming naghahanda dahil ito'y isang selebrasyon o event na magiging historic. Kailangan natin ipakita na magiging maayos at matagumpay ang inagurasyon na ito," he said.
Francisco has appealed to protesters to first secure a permit from the local government. "Ako at ang kapulisan ay nakikiusap na ibigay na natin ang araw na ito sa ating mahal na Pangulo dahil ito ay unang araw ng panunumpa niya. Kung sila'y manggugulo dito sa ating inagurasyon, ito'y hindi natin ipapahintulot," he said.
Natividad has committed the entire Metro Manila police force's suppot to the security and safety of the President-elect and his family on Thursday.
He issued the statement after DILG Undersecretary Jonathan Malaya revealed that former cadres of the CPP-New People's Army-National Democratic Front (CPP-NPA-NDF) are planning to disrupt and discredit the incoming administration.
"We in NCRPO berate this attempt of the leftist organizations to taint the peace and order in the incoming inauguration. We will provide all the necessary security and safety operations to ensure the successful conduct of the said occasion," Natividad said.
A total of 15, 213 personnel will be deployed to the event. Apart from members of the NCRPO, the security troops will come from the Joint Task Force-National Capital Region, Philippine Coast Guard, Bureau of Fire Protection, Bureau of Jail Management and Penology, Metropolitan Manila Development and the Department of Health.
Police will also deploy force multipliers in different areas during the inauguration, and a good contingent shall be on standby should the need arise. Natividad also ordered intensified police visibility and patrol operations around the National Museum.
PNP Director for Operations, Maj. Gen. Val T. de Leon said they have coordinated with the MMDA their planed traffic rerouting in the vicinity of the National Museum starting 12:01of Sunday, June 26.
"We appeal for understanding. This is a very significant event that needs to be secured as we are going to witness another milestone in our history as a nation," he said.
Danao said they are fully ready for the event. "We are ready. Almost all systems go especially that our Directorate for Operations is really supervising the whole operation and the whole deployment of our troops," he explained.
According to him, the PNP-DO laid out the final security preparations in the area ensure success and zero casualty and any untoward incident.
"We would like to assure our incoming president that on behalf of the 225,000 officers and men of the PNP, our forces are ready for the inauguration of the incoming president. We will assure you that the PNP will give its best to secure the safety of our visitors, especially the first family," Danao said.
De Leon said they are maximizing security for the June 30 event.
"We cover every inch of the area, whether it is by land, air, or sea. We are also constantly reviewing our security plan to ensure that even minor details will not be missed," he said.
"Also part of our preparations is on-the-spot security adjustments for any eventuality. And this includes contingency for those who wanted to disrupt the activity," said De Leon.
Danao said that while protest actions are allowed in "freedom parks" without permits, they would not let protesters go near the venues for rallies or such to prevent untoward incidents.
The top cop said they would ensure that the 'rule of law' will be followed on Thursday when it comes to any effort to disrupt the proceedings.
"Yes, we always observe maximum tolerance in dealing with protesters and assure everybody that their right to air their grievance in public will be protected at all times. However, when people who have no other intention but to undermine the government start to break the rules, start to violate the agreements we made, start to transgress the law in front of our faces, we have to act, and act with dispatch and resolve,"Danao said after a group of unruly protesters tried to disrupt PBBM's proclamation at the Batasan Pambansa last May 25.
During the event, a group of unruly protesters tried to disrupt the proclamation as they repeatedly taunted PNP-CDM personnel with unsavory words.
"However, when they tried to leave the Liwasang Diokno at the CHR compound, our men have to do their job. As different videos have shown, the fire department merely doused them with water. However, despite being soaked, the protesters kicked and waggled the shields of our CDM personnel sparking a brief scuffle," the PNP-OIC said.
Danao called on the entire police force to remain united and act with professionalism in dealing with similar incidents in the future. " Maximum tolerance is our policy but we will see to it that the rule of law will always be followed in the event protesters would start creating trouble," he said.
"We will always allow them to have their peaceful assembly in so-called Freedom Parks and with permits from local government units. However, we have to prevent them from even moving an inch outside of these authorized rally zones.
Those who will go overboard in their actions and march outside our freedom parks have to face the rule of law as we try to keep peace and order always. We must always stand our ground to accomplish our mission and nobody can dispute that. This is the core mission of all men and women of the Philippine National Police," Danao said.
AUTHOR PROFILE
Opinion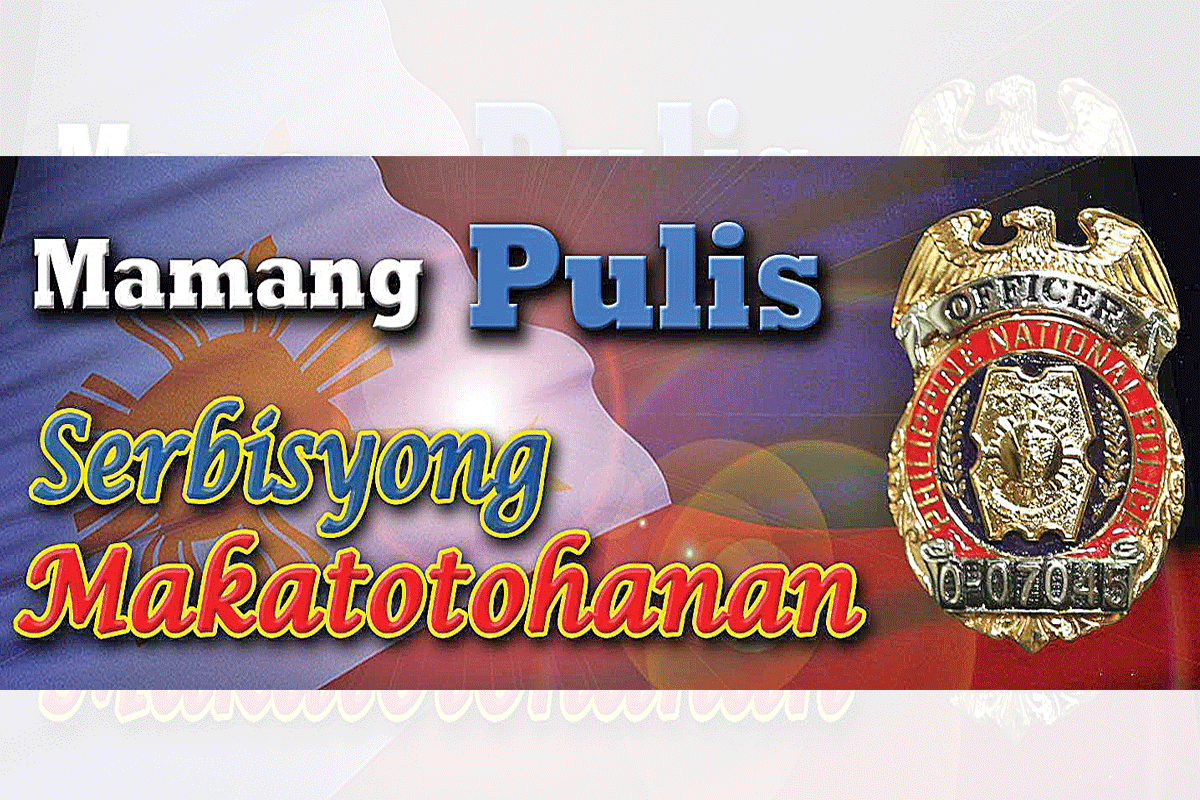 SHOW ALL
Calendar