PNP fight vs crime, terror reaps praises
PHILIPPINE National Police chief General Rodolfo S. Azurin Jr. yesterday said leaders of 195 Interpol member-countries have lauded their solid effort to fight transnational crime and terror.
Back from a week-long stay in Abu Dhabu, UAE where he led a 10-man PNP contingent to the 24th Interpol Asian Regional Conference, the top cop presented the PNP's latest effort to combat global terrorism and transnational crime when he spoke during the summit.
"I am proud to say that our efforts have been recognized by the international community. During the conference, I shared with our global counterparts the accomplishments of the PNP against trafficking in persons and human smuggling in the Philippines," Gen. Azurin said.
In the summit, PNP Director for Plans Major Gen. Bernard M. Banac was named to the 6-member Interpol Ad Hoc Committee that will review the daft recommendations passed by the summit delegates.
Maj. Gen. Banac's co-members in the ad hoc committee are Hao Zou of China, Bidary Vijayendra of India, Chingiz Kaiyrzhanov of Kazakhstan, Paul Hamlyn of New Zealand and Hamad Yousif Al Hammadi of the United Arab Emirates.
"I would like to express our deepest appreciation to Interpol and all the delegations for organizing the roadmap and mode of work for the Ad Hoc Committee," Gen. Azurin said.
Maj. Gen. Banac said he is grateful to be part of the committee and represent not just the PNP but the country.
The Ad Hoc committee was created by the Interpol Board to review and provide specific suggestions on the topics discussed during the conference. The Interpol aims to enable cross-border police cooperation and support and assist all organizations, authorities and services whose mission is to prevent or combat international crime.
The body was created to facilitate international police cooperation even where diplomatic relations are not present between certain countries.
The PNP chief also met with the Philippine Ambassador to the UAE, Alfonzo Ver to foster better cooperation and coordination in ensuring the safety and well-being of Filipinos there.
"We discussed measures to protect the rights of Filipinos working in the UAE, addressing crimes such as trafficking in persons, human smuggling and other safety concerns affecting the Filipino community, thus improving emergency response and support systems for Filipinos in need," he said.
Gen. Azurin likewise met with the secretary of the NCB Interpol of Indonesia, Brigadier Gen. Amur Chandra Juli Buana, Interpol Secretary General Jurgen Stock and UAE officials led by Lieutenant Colonel Dana Almarzooqi, the director general of the Interpol NCB Abu Dhabu, to discuss matters to further address concerns such as trafficking in persons, human and drug smuggling, online crimes, piracy, money-laundering and financial crimes.
AUTHOR PROFILE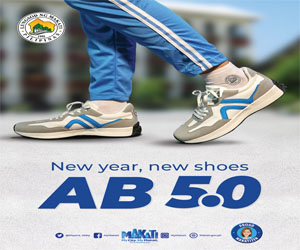 Nation
SHOW ALL
Calendar