Brigadier General Faro Antonio O. Olaguera, Director, PNP Drug Enforcement Group
PNP-DEG DIRECTOR LOOKS BACK AT HUMBLE BEGINNINGS
ALREADY in the twilight of his career, Police Brigadier General Faro Antonio Orfano Olaguera was sitting and relaxing in his office while listening to the chirping of his African love birds on a hot Friday afternoon when visited by the Journal Group.
The member of Philippine National Police Academy 'Tagapagbuklod' Class of 1989 has turned out to be one of the very few star-rank police officials who enjoy seeing their lovebirds chirp as if they're trying to tell a story.
It's also an opportune time for the youngest member of an ordinary family from Bicol region to tell his own story, just like his love birds whose chirps are known to be their own way of talking right to a human, their sights fully focused on somebody.
'Faro' in Italian means a lighthouse or a building built on rocks and in a coastline with a flashing light to guide or warn ships.
But in Spanish, 'Faro,' yes is the same Pharaoh featured in the Old Testament, the one who gave Jewish 'Passover' which celebrates the Biblical story of the Israelites escape from slavery in Egypt. 'Faro' is also just like the greatest Egyptian Pharaohs the world has ever known.
Suddenly thrust into the limelight after being named as director of the PNP Drug Enforcement Group last April 14 by former PNP chief, now retired General Rodolfo S. Azurin Jr. Brig. Gen. Olaguera said he got his first name courtesy of an aunt who really loved Egyptology or the scientific study of ancient Egypt.
"When I was born, my aunt who is deeply attracted to Egyptology asked my father if I can be named Faro. That how I got this strange name," said the native of Guinobatan, Albay who is now living with his wife in Dumalinao, Zamboanga del Sur.
Not everybody knows that the 55-year old Brig. Gen. Olaguera is also a farmer-lawyer who used to be the director of the PNP Legal Service before being assigned to head the controversy-plagued PNP-DEG.
Born on January 16, 1968, Brig. Gen. Olaguera is the son of Angelino Olaguera, a former employee of the Bureau of Plant Industry in Albay and Elizabeth Organo, a retired school teacher.
He was only 11-years old when his father Angelino, a BPI photographer passed away leaving his mother Elizabeth to take care of him and his six other siblings by herself.
Elizabeth passed away at the age of 92 in the house of the general's brother in Irosin, Sorsogon.
"Mama is very kind. She became a widow at the age of 49 but she did not remarry again. We were told that she has a very persistent American suitor but she rejected him. God really works in mysterious way because we all could have been in Florida, USA had she accepted his marriage offer," Brig. Gen. Olaguera said.
The youngest among seven children, the farmer-lawyer-general remembered those days when he was forced to scrap for a living, doing some menial jobs just to have some extra 'baon' in school.
"I remember I was selling 'bote-diyaryo' when I was in Grade 4 para me dagdag na baon. I once tried the 6-hour farming job when I was 12-years old pero hindi ko kaya. Hindi kaya ng katawan ko at napakahirap," he said.
The official said he also became a jeepney 'konduktor' but after just a single day quit the very dangerous job. "Mga 14-15 years old ako nun. Nakasabit sa jeep ng kapitbahay namin, nakaiipit sa daliri ang mga bayad ng pasahero. Napakadelikado dahil baka mahulog ka sa jeep pag mabilis na mabilis na ang takbo," he remembered.
Brig. Gen. Olaguera said he and his siblings owe it all to their parents, particularly to their mother who endured all the hardship just to send them to school.
The eldest among the seven Olaguera children, Beata Olaguera-Obsioma is a lawyer-veterinarian from University of the Philippines-Diliman who used to be the Deputy Executive Director of the National Meat Inspection Service an now a full-time partner and part-time lawyer.
The 2nd, the now deceased Epifania is a secretarial graduate from the University of the East who became a farmer in Guinobatan while the 3rd is Alejandro, a retired Philippine Coconut Authority employee and now a full-time farmer in Irosin, Sorsoon.
The 4th, Silvano died when he was already a teacher in Albay while the 5th named Dennis, an engineer is a former Associate Professor at the Bicol University College of Agriculture who now lies in California, USA.
The 2nd youngest is Eli Epifanio, an electrical and electronics graduate who now works as an auto mechanic and owns a small electrical appliance repair shop and is also a farmer in Guinobatan.
Ester and Ely are fraternal twins, both born on July 12, 1963.
"I am the only police officer in the Olaguera family although my late father has a half-brother who also used to be a policeman, I was told," Brig. Gen. Olaguera said.
The official said finished his primary school at the Guinobatan East Central School before going to the St. Benedict's Academy, also in the same Albay town in 1980.
After graduating from high school in 1984, he went to the Bicol University College of Agriculture where he took up an agricultural education course, major in animal husbandry from 1984 to 1987.
"After high school, I tried my best to enter the Mary Hurst seminary in Baguio City but I failed due to lack of a sponsor. After that, I tried to apply for a job as a bellboy in Kuwait thru the help of a neighbor. Hinarang lang ako ni mama dahil underage ako noon, wala pa akong 18-years old noon Apparently, I was destined to be a policeman," the official said.
Brig. Gen. Olaguera said his childhood dream is to be really a mechanical engineer and even passed the entrance examination of the Bicol University's College of Engineering.
However, his mother asked him to enroll at the Bicol University's College of Agriculture which is some two kilometers away from their residence in Guinobatan.
"Sinunod ko si Mama. Nilalakad ko lang everyday yung college of agriculture, mga 2-kilometer walk four times a day. Sa umaga, lakad, balik sa bahay before lunch, tapos balik uli sa school after lunch, then lakad uli pauwi after school," he said while smiling.
The official said he was already in his 4th year at the Bicol University's College of Agriculture when he tried his luck at the PNPA entrance examination.
"I was an irregular 4th year agriculture student already kaya ako mahilig sa farming, sa animals when I entered the PNPA. Nag-try lang ako na pumasa sa PNPA exam in preparation for the Civil Service Commission exam then kasi wala pang board exam sa agriculture," Brig. Gen. Olaguera said.
When he passed the PNPA examination, he said that he really felt it was time for him to become a police officer. Two years after entering the Academy, the official became a member of PNPA 'Tagapagbuklod' Class of 1989.
His first assignment was at the former Philippine Constabulary/Integrated National Police Regional Command 9 based in Zamboanga City. He later joined the Zamboanga del Sur PNP/INP Provincial Command where he once became a commander of the Dumalinao PC/INP Station tasked to enforce the law and keep peace and order in the 4th-class municipality, now with a nearly 33,000 population.
He fondly recalls that during his PC/INP days, Dumalinao is a very peaceful community with very minor peace and order problems. The situation remains the same in the same town up to now, he said.
It was while assigned in Dumalinao—it is just sven kilometers away from Pagadian City, the province's capital– where he met his future wife, the former Vanessa Duhaylungsod, a graduate of accountancy who was then the private secretary of Dumalinao Mayor Eutiquio Famor. Mrs. Olaguera is currently an employee of the Commission on Elections in Guipos, Zamboanga del Sur.
The couple had two children namely Moises Angelo and Pamela Alyssa, both doctors of medicine. Sadly, Dr. Moises Angelo Olaguera, a Registered Nurse who finished his medical course at the Gullas College of Medicine in Cebu City passed away ion March 1, 2019 after contracting a mosquito-borne disease while having a mountain trek in Kapangan, Benguet.
Then only 27-years old, the young doctor contracted the disease while going mountaineering in the highlands of Kapangan with some friends. It was a sad chapter in the life of the Olagueras indeed, an incident which prompted them to call for the vaccination of the people to protect them from the mosquito-borne disease.
Also a Registered Nurse like her late brother, Dra. Pamela Alyssa right now is having her Internal Medicine residency at the Visayas Community Medical Center in Cebu City. The 27-year old doctor also took up medicine at the Gullas College of Medicine, University of the Visayas.
Brig. Gen. Olaguera said that ever since, he has been fond of agriculture and even turned to it augment the family income and help send his two children to school. "Noong unang panahon, maliit lang talaga ang suweldo namin, tamang-tama lang kaya naisip ko hindi ko matustusan ang pag-aaral ng mga anak ko kung hindi ako magpa- farming," he said.
To do it, he borrowed a 1.5-hectare farm owned by his mother-in-law while he was still a PC/INP Captain and went on twice-a-year cropping. "Every harvest, yung kita ay tinatago ko para sa tuition ng mga bata. Kinakaltas lang yung operational cost for the succeeding cropping. At least, yung konting suweldo ko, pang-allowance na ng mga bata kasi bayad na whole tuition nila for the year," he said.
Brig. Gen. Olaguera remembered those days when his monthly base pay as a Police Captain is around P4,000 only. "Mga 1994, hindi ko talaga malilimutan na napakahaba ng listahan ng utang namin sa auntie ni Misis. Utang dahil sa mg agatas ng bata, toyo, mantika, bigas, sabon, toothpaste etc, etc" he said.
The official said he got married in November 1990 but only managed to buy a brand-new television set two years after. He said that it was his small farming business that help him and his family survived and earn a little
Right now, he owns a farm in Dumalinao with fruit-bearing trees like mangosteen, longkong lanzones rambutan and dragon fruit.
When he was still assigned as the Deputy Regional Director for Operations of the Police Regional Office 12 in Soccsksargen region in 2022, he also tried planting coffee and cacao.
Brig. Gen. Olaguera said he owes a lot from former PNP Officer-in-Charge, Lieutenant General Vicente D. Danao Jr. who designated him as PRO12's DRDO on May 16, 2022 from the Personnel Holding and Accounting Unit of Camp Crame.
He became the DRDO from May 16 to August 7, 2022 and was eventually designated as PNP Legal Service director where he got his star-rank on December 2 last year.
The official who also used to be a Cagayan de Oro City Police Office director, a Lanao del Norte Police Provincial Office director and a Regional Chief Directorial Staff of the Police Regional Office 9 in Western Mindanao was the country's Police Attache' in Saudi Arabia from February 21, 2019 to March 21, 2022.
As a police attache', his primary job is related to counter-terrorism, bringing the PNP's program to combat terrorism and violent extremism and transnational crimes in Saudi Arabia as well as the United Arab Emirates, Kuwait, Qatar, Oman and Bahrain.
He noted that during his stint, there were 37 Overseas Filipino Workers who were jailed due to security issues in Saudi Arabia, some of them arrested for entering prohibited websites or those connected to the ISIS.
There is also the case of one Filipina who got married to a Syrian ISIS member. Both are in jail facing the prospect of getting the death penalty.
He said that it was really during the time of former President Rodrigo Duterte when the government really took good care and showed real 'malasakit' to OFWs in the Middle East particularly during the pandemic.
"Hindi mo mababayaran yung saya nila pag nahatiran mo ng konting relief goods, ng tulong," he said.
The official said he did not really expect to get a promotion after his Saudi Arabia stint. "It was God's will. Call it destiny. I told myself my experience as a diplomat is worth it," he said.
Brig, Gen. Olaguera said he could not refuse Gen. Azurin when he asked him to lead the PNP-DEG. "I always vow down to the wisdom of my Boss. Ang objective ko always is for the glory of God. Kung dito ako nilagay, so be it," he said.
He said that there were a total of 1,303 PNP-DEG officers and men although the unit was demoralized by the involvement of around 10 percent of their total force to drug irregularities topped by the controversial 990 kilogram haul and subsequent pilferage of shabu in Manila in October last year.
"Nakakalungkot lalo na yung mga bago pa lang sa serbisyo. Alam naman natin na nagpagamit lang sa opisyal o nagamit. I told them na just say the truth, yung totoo lang at very clear naman sa CCTV footage before pa naaresto si (Sgt. Rodolfo) Mayo," he said.
He however said that it would be up to the court to decide on the merit of the cases to be filed against the accused. "I don't know pero it's beyond my control na pag me nag-aadvise sa kanila. Kung me cases na, ang korte na ang magde-decide on the merit since we are a country that adheres to the rule of law. If me evidence, so be it," he emphasized.
The official finished his law degree at the Ozamis Medina College of Law while assigned in Zamboanga del Sur. In 2006, he passed the Bar examination while already a Police Superintendent and operations chief of the provincial police office.
When he assumed his post last April 14, Brig. Gen. Olaguera said that he only stressed to his men the need for them to 'go back to the basics.' "Ang paniniwala sa Diyos pag nakalimutan mo ang Dakilang Lumikha, me probability na mawawala ka sa landas," he told his men.
"It's just doing the right thing, the right way. Tinuruan tayo ng magulang natin na makontento, ayusin ang finances natin, pag hindi mo inayos ang finances mo lalo na pag pinasukan ng bisyo, wala na. Maraming nawala sa landas na pulis dahil kinain ng bisyo, common factor yan, Ang tanong ng marami ay bakit maraming pulis ang napariwara? Ang sagot ko dahil yan sa bisyo, babae, sugal, drugs lalo na. Dito baka nademonyo lang sa pera," he said
Seven months and two weeks to go before retiring from the police service, the official describes his current job as 'very challenging' particularly when his men tells him about their many concerns triggered by the abolition of PNP-DEG special operations units.
"Low morale ang mga tropa pero ang sabi ko sa kanila, as long as there is no order from the higher-ups, mag-trabaho tayo. Dinagdagan ang suweldo natin kaya hindi dapat maging rason ang mga bali-balita para hindi tayo magtrabaho. Kung me order, we follow lawful orders pero until walang orders, mag-trahabo tayo dahil pinapasuweldo tayo ng taumbayan," he said.
Brig. Gen. Olaguera is the Last Man Standing from PNPA Class 1989 which produced 22 generals. Seventy-six members of the Class joined the PC/INP. Two of them, now retired Police Colonel Ruben Asanes Jr. and Brig. Gen. Olaguera became lawyers.
"I'm seeing myself as a full-time farmer and a part-time lawyer once I retired from the PNP. But my recommendation right now is to have a complete background check, and lifestyle check on all police personnel who will enter the PNP-DEG. Gusto ko din ma-rerorganize ang SOUs. Dapat paghalu-haluin ang mga personnel niyan after one or two successful operation,, walang permanent teams dahil it breeds familiarity," he said.
Right now, the official said they are hoping to get more vehicles, radio and surveillance equipment, bullet-proof vests and weapons they need to fight drug syndicates, both inside and outside the organization.
His parting words to his men and all other members of the force "Huwag magmadaling yumaman dahil sa iligal. Mahirap masilaw sa color of money. Live a simple, prudent life."
AUTHOR PROFILE
Nation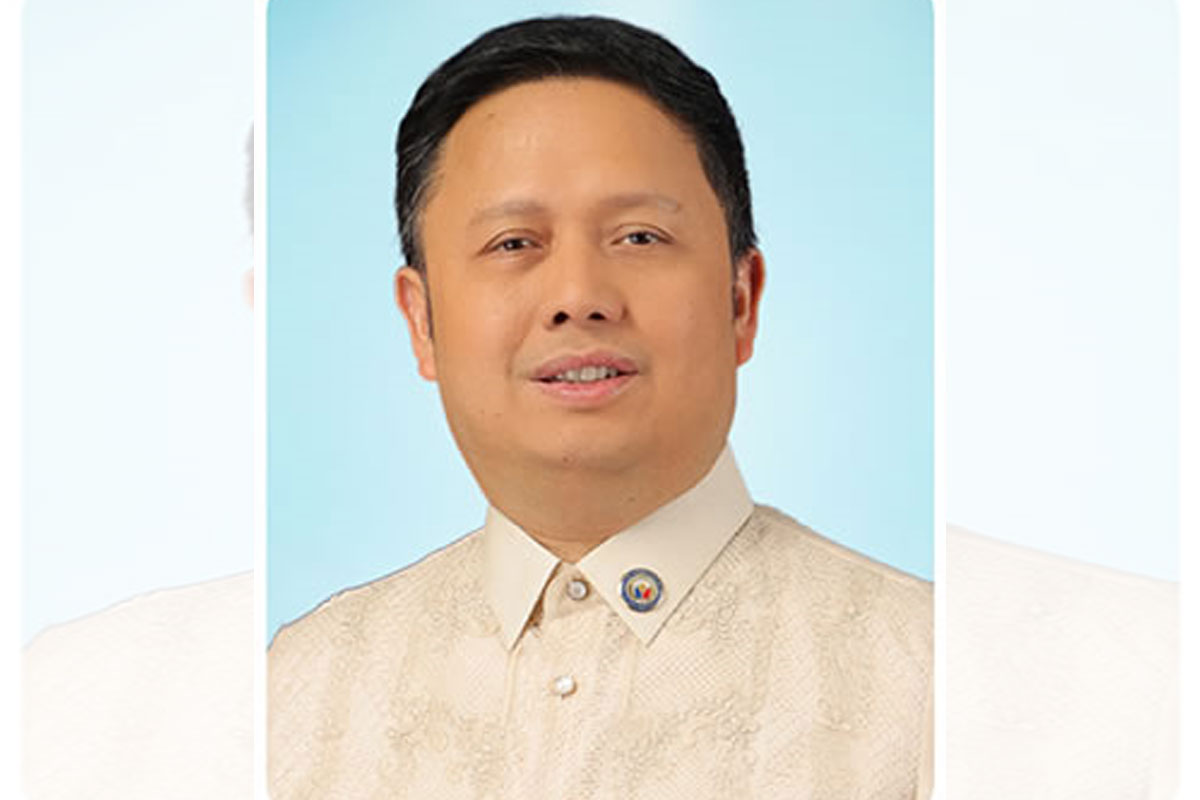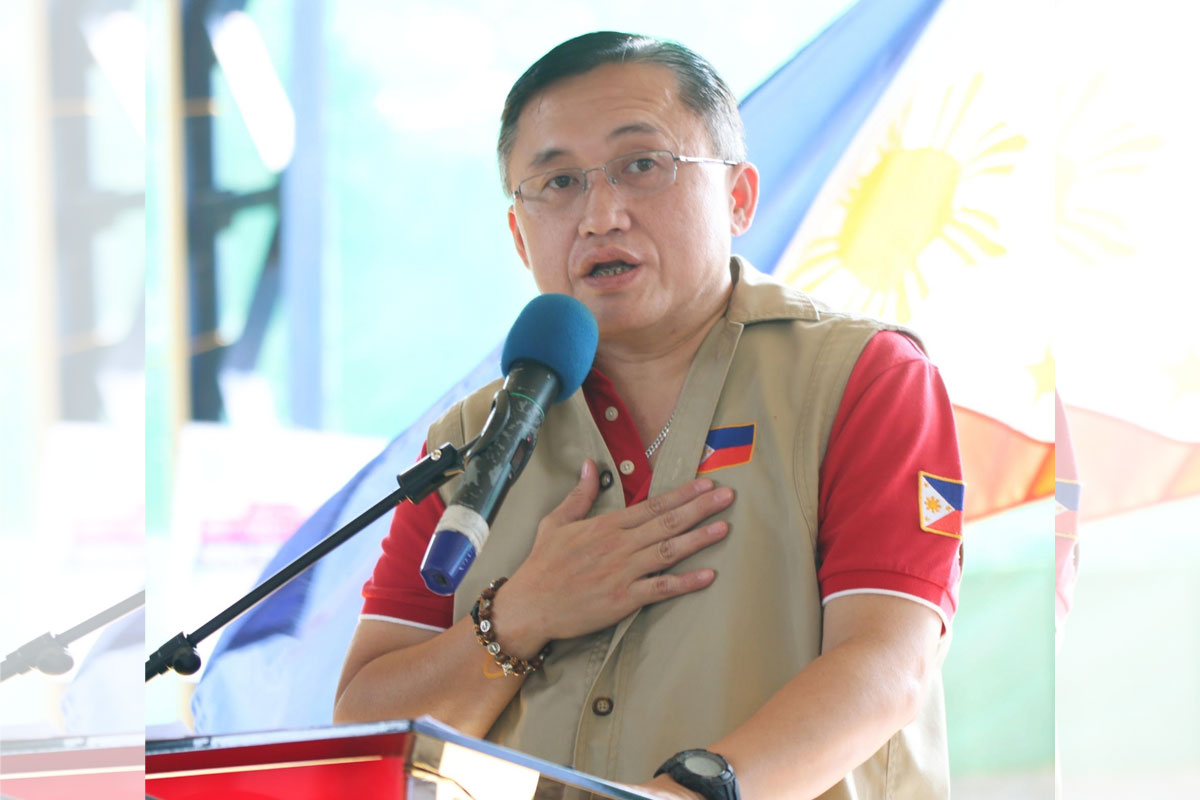 SHOW ALL
Calendar