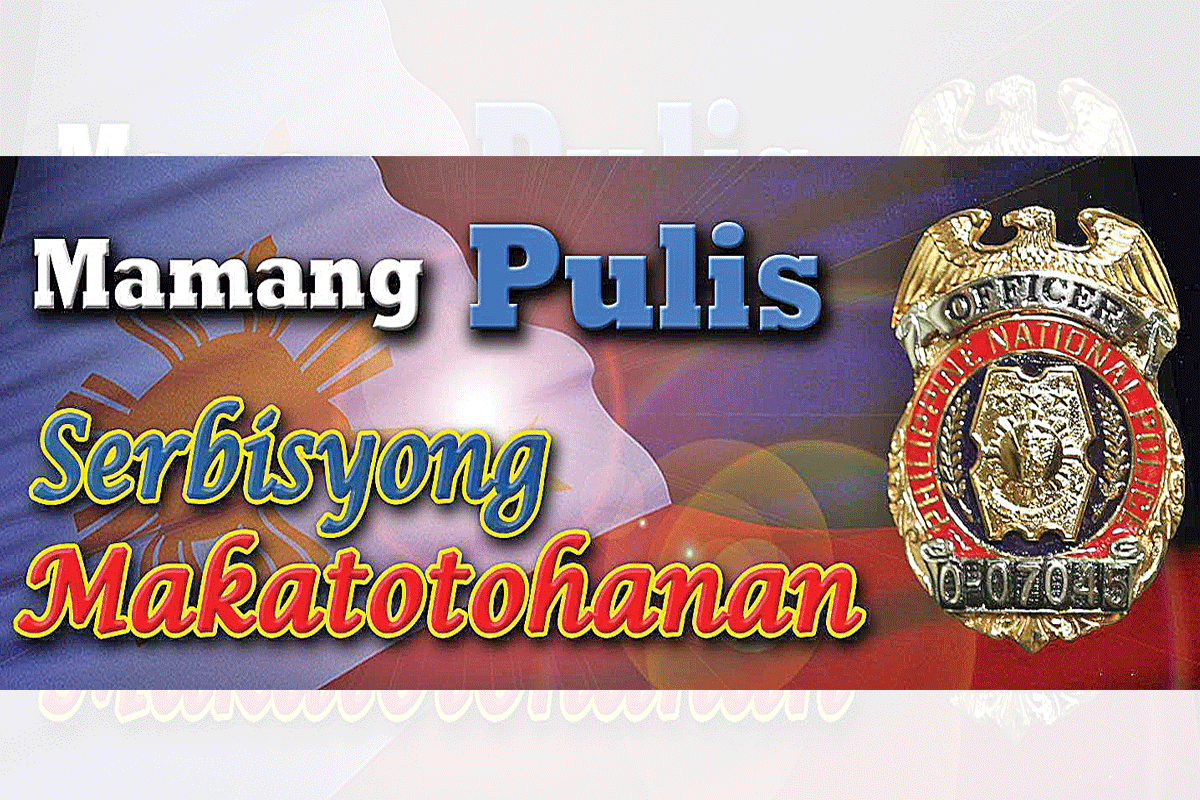 PNP crackdown vs foreign criminals net wanted Briton
THE ongoing crackdown on foreigners involved in criminal activities in the country has netted a 44-year old British national wanted in his country and who has been accused of grabbing the properties of other foreign citizens by physically assaulting and forcing them to turn over their properties to him out of fear, the Journal Group learned.
PNP chief, General Dionardo B. Carlos earlier ordered all police units nationwide to tighten their watch on foreigners involved in criminal activities in the country, some of them involved in kidnappings-for-ransom (KFR) and in shooting incidents with the use of guns acquired from underground sources.
The PNP noted that in the recent weeks, some foreigners have been linked to a number of violent incidents and criminal activities including gun attacks and kidnappings-for-ransom where the victims, mostly Asian nationals too are being tortured in front of video cameras to force their relatives abroad to pay ransom money.
Last week was the turn of a wanted Briton gang leader and his Filipina partner to be arrested for illegal possession of drugs and firearm and other serious offenses in Taguig City.
In a report to Gen. Carlos, PNP Criminal Investigation and Detection Group (CIDG) director, Major Gen. Eliseo DC Cruz said Darren Wall and his partner Khanary Abejo Wall,24, both residents of Block 2, Lot 2, Better Living Subdivision in Barangay Don Bosco, Parañaque City were arrested by agents of the CIDG National Capital Region Field Unit.
The couple are facing a string of criminal charges including illegal possession of drugs and firearm and other serious offenses as well as disobedience to a person in authority, slander and grave threats, Cruz said.
The CIDG-NCRFU is investigating complaints from a number of foreigners victimized by Wall. CCTV footages acquired by the CIDG-NCRFU showed the Briton even armed with a pistol and being pacified by other people from inflicting more injuries on his foreign targets.
The suspect is said to be acting in complicity with some rogue foreigners too in claiming ownership of the properties of their foreign targets thru actual physical threats and intimidation, said Col. Silvio.
A record check showed that Darren Wall in April 2013 got into the news in his native country after he was identified as among the three bungling burglars who were caught red-handed after they botched an ATM machine raid in Cotswolds, Glucestershire by crashing their getaway vehicle into a ditch.
Interpol records showed that Wall is wanted for a case of fraud in Moldova which took place between April to July 2010. A British newspaper report said that Wall was jailed for four years after he admitted trying to steal a cash machine in Gloucestershire on Christmas Eve 2012.
Police caught him still stuck in the getaway van he was driving
Cruz said members of the CIDG-NCRFU headed by Colonel Randy Glen G. Silvio arrested the Briton inside the a posh club along Doña Carmen corner Kalayaan Avenue in Bgy. Poblacion, Makati City.
Recovered from the British national were a caliber 9mm semi-automatic pistol with a magazine containing 11 live ammunition and six heat-sealed plastic sachets containing suspected shabu.
The official said the operation was triggered by a complaint from one John Santos that the Briton mauled him and poked a gun at him at the same time.
The other suspect was arrested when he tried to meddle with the police operation and fully disobeyed officers. Incidental to the lawful arrest, the two suspects also yielded several plastic sachets containing suspected cocaine, said the PNP-CIDG.
The suspects are facing charges for violation of Republic Act 10591 or the Comprehensive Firearms and Ammunition Regulations Act of 2013, RA 9165 or the Comprehensive Dangerous Drugs Act of 2002, violation of gun ban, disobedience to a person in authority, slander and grave threat.
Col. Silvio said they discovered that Briton has gained notoriety for involvement in gunrunning, kidnapping, extortion and illegal drug trafficking in the southern part of Metro Manila.
He said that Wall is also wanted for a fraud case in the United Kingdom as per Interpol records and was found to have been arrested in London for stealing a cash machine containing 21,000 euros.
The suspect was also previously arrested last February 23 by operatives of the National Capital Region Police Office for Serious Illegal Detention, Robbery, Grave Threats, Grave Coercion violation of Sec 12 of RA 9165 and Slight Physical Injuries but was able to post bail.
Wall was the latest foreign lawbreaker to be arrested and jailed in the country amid the crackdown ordered by Gen. Carlos.
"With the easing of travel restrictions for foreign travelers in the country, we have redirected our attention to ensure their safety as well. We expect that more international tourists will go around places, so we have reactivated the monitoring of our tourist police," Gen. Carlos said.
Prior to his arrest, police have launched a hunt for a 22-year-old Chinese national identified as Tan Xing, a resident of 1014 Tower B of Shore Residences in Pasay City who was accused of killing a security guard and injuring two others at the gate of Mulberry Place in Acacia Estates in Bgy. Bambang, Taguig City.
An investigation showed that without any reason at all, the suspect
shot security guard Hermoso Cordero while the latter was checking a commotion inside Unit 116 of Shore Residences. He later fled the scene and at gunpoint stole a Honda City (DR 2911) from its driver.
He then fired shots at security guards Joel Pacana and Noriel Pojas killing Pacana on the spot.
Southern Police District director, Brigadier Gen. Jimili L. Macaraeg said his men are still tracking down the suspect.
Another case involved the shooting of Chinese nationals Liu Da Jun,32; and Chen San Wu,22, inside a condominium building in Pasay City last March 6.
Gen. Carlos said the National Capital Region Police Office (NCRPO) is investigating the incident in which a still unidentified Chinese national and a companion arrived in the area and confronted Chen San Wu who happened to be a real estate broker.
The suspect reportedly demanded P500,000 from Chen San Wu but the latter refused to heed his demand. The two later struggled with each other until Liu Da Jun tried to pacify them. However, the angry suspect pulled out a gun and fired at the victim who was hit in the back and was taken to a hospital.
The suspects immediately escaped on foot and are still being hunted as of press time.
NCRPO director, Major Gen. Felipe R. Natividad said local police investigators recovered four spent caliber .45 cartridges, a deformed slug and a live .45 ammunition at the scene.
"I have instructed our investigators to expedite the probe and find the perpetrators. We will also coordinate with the Immigration Bureau for possible identification of the suspects," the PNP chief said.
The PNP Anti-Kidnapping Group headed by Brig. Gen. Rudolph B. Dimas has also investigated and even solved a number of kidnapping-for-ransom cases involving Chinese nationals who are preying on their compatriots and other Asian nationals working in POGO companies or playing in casinos in Metro Manila.
In most of the cases, the suspects have abducted their targets with the help of some local contacts and brought them to their hideouts where they torture them in front of video cameras.
The 'torture video' are then sent to the victims' families abroad in order to force them to pay ransom thru WeChat accounts relayed to them by the suspects.
AUTHOR PROFILE
Opinion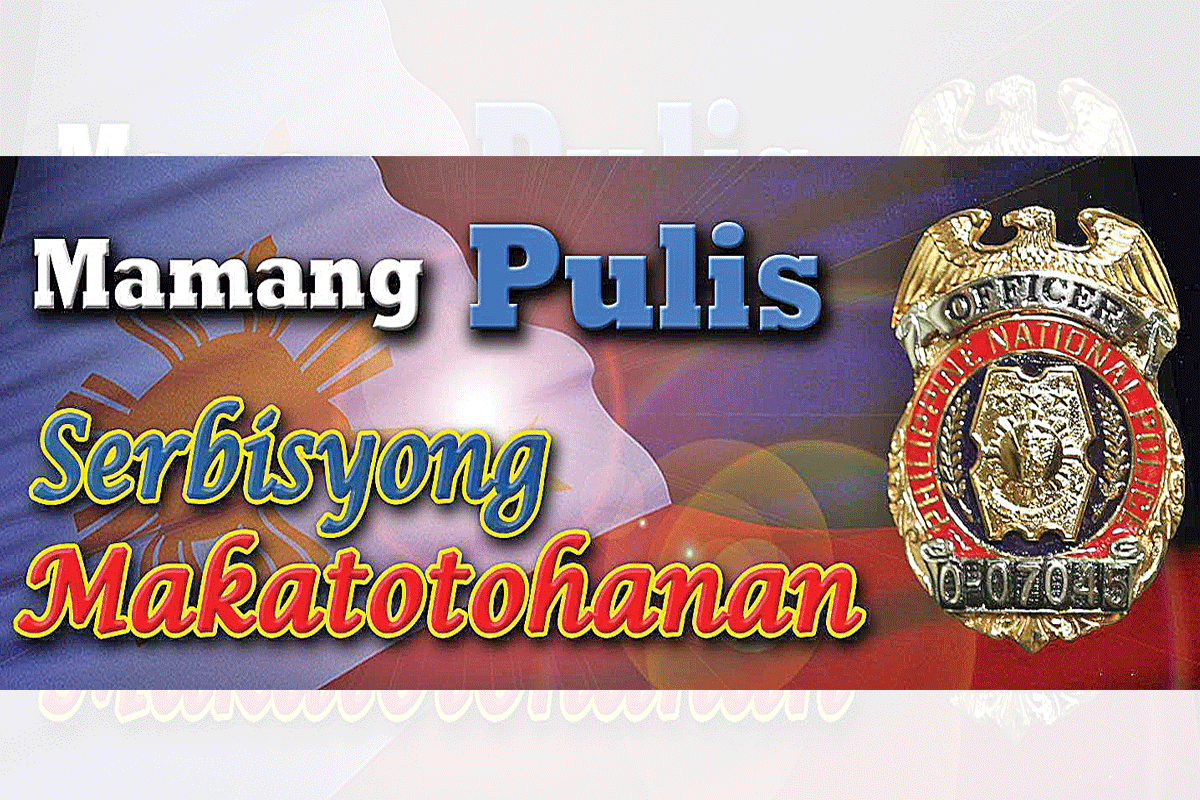 SHOW ALL
Calendar