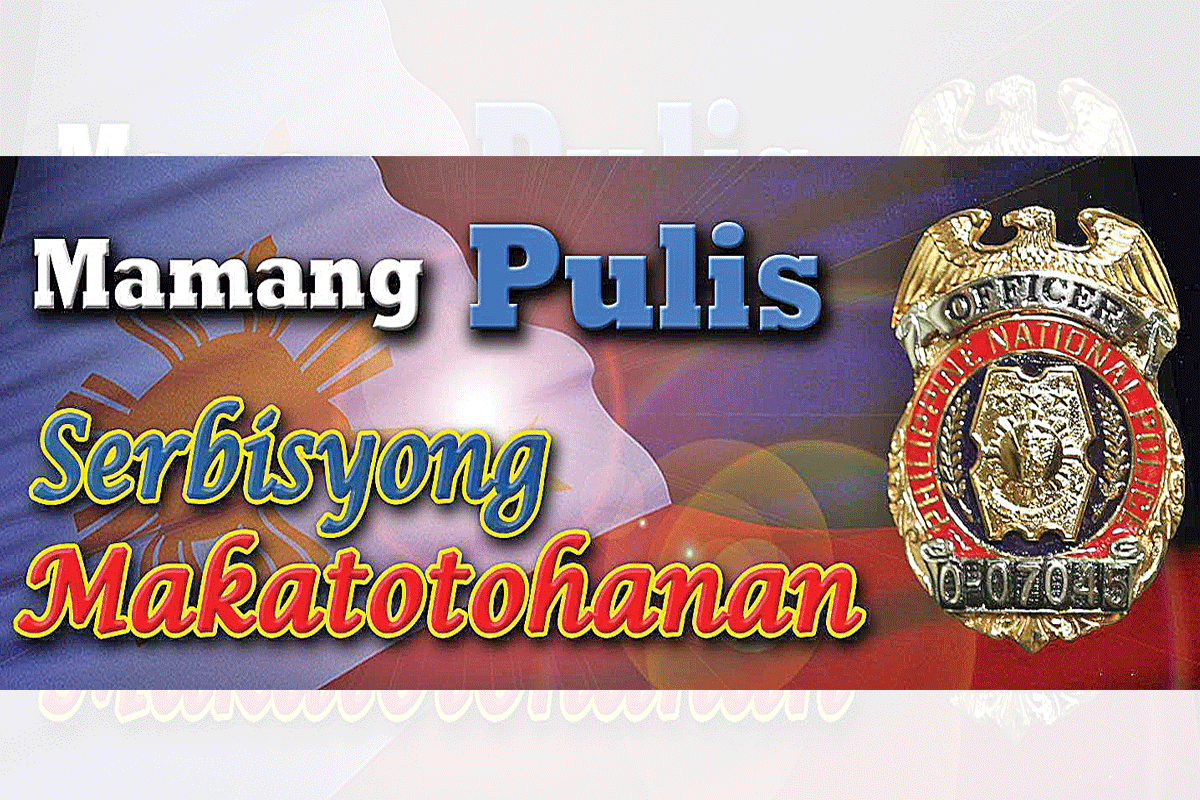 PNP cites major headway in anti-crime, anti-terror drive in 1st quarter of 2022
THE Philippine National Police (PNP) headed by General Dionardo B. Carlos yesterday cited the major headways they have gained in preventing and suppressing crime and terror in the country during the 1stquarter of 2022.
A First Quarter 2022 assessment report released by the PNP Directorate for Operations heralded PNP operational accomplishments in the national flagship campaign against illegal drugs, highlighted by the confiscation of some P1.63 billion worth of illegal substances from 12,858 police operations from January 1 to March 31, 2002.
As a result of these efforts, 15,946 suspects were arrested while 31 died in police operations.
During the same period, 288 members of organized crime groups were rounded up by the police all over the country.
The PNP-DO report also said a total of 1,476 firearms were also confiscated from crime groups, private armed groups, and communist/local terrorist groups during the period.
Continuing crackdown against loose firearms in the country also resulted in the arrest of 2,542 persons who are facing charges for violation of Republic Act 10591 or the Comprehensive Firearms and Ammunition Regulations Act of 2013.
Seventeen most wanted persons with reward for their arrest were also captured while 7,037 other most wanted persons were also arrested during the period. The PNP said it accounted for a total of 19,658 wanted persons in their list during the period.
Combatting insurgency, Gen. Carlos said has been included in the forefront of the ultimate goal of achieving lasting peace, thus their intensified measures to address this security threat.
Since the start of the year, a total of 1,235 members of the communist and local terrorist groups surrendered to authorities with renewed hope that they can be again productive members of the society.
"The first quarter statistics are impressive. Considering the limitation brought by the current pandemic, our PNP personnel took the challenge to step up police operations and carry on the brand of a working and active PNP organization. I congratulate every hardworking men and women who made each operation successful," Gen. Carlos said.
The PNP chief expressed belief that it is high time to build public confidence especially with the upcoming local and national elections.
"We elevate our vigilance since more areas may display election-related threats. Our purpose is to prevent violence from happening despite the heated competition among candidates," he said.
The top cop said that even before the election season started, the PNP has pre-positioned its deployment and monitoring mechanism to avert from the ill-effect of rising political tension.
These accomplishments just ignited the passion to improve the quality of service through the career courses given to uniformed personnel of the PNP, he also said.
According to the PNP chief, a total of 16,820 uniformed personnel who will be deployed for election duties are already undergoing career courses and field training program.
Another 1,160 members of the PNP NHQ Reactionary Standby Support Force (RSSF) have likewise commenced training last April 7 to prepare them for their poll duties.
"The bottomline is to inculcate the integral principle to maintain an apolitical stance and to efficiently perform their deliverables for a violent-free and fraud-free democratic exercise of suffrage," Gen. Carlos said.
During the 1st 100 days of Gen. Carlos, index and non-index crimes significantly went down or from November 13, 2021 to lasts January 31 compared to the same period in November 2020 until January 31, 2021, the Journal Group learned.
Records showed there were a total of 39,914 crimes recorded by the PNP during the first 100 days of Gen. Carlos compared to the 53,311 registered from November 13, 2020 to January 31, 2021 or a total reduction of 13,397 crimes or 25.13 percent.
Index crimes went down by 1,743 incidents or 19.06 percent while cases of Eight Index Crimes generally decreased by 19.18 percent or form 9,100 to 7,355.
Overall, there were a total of 7,355 Eight Focus Crimes recorded during the first 100 days of the 27th PNP chief compared to the 9,100 recorded from November 13, 2020 to January 31, 2021 or a 19.18 percent decrease.
PNP records showed that the following crimes were recorded during Carlos' first 100 days: 1,109 murder cases; 192 homicides; 996 physical injuries; 1,314 rape cases; 1,071 rape cases; 2,382 theft incidents; 47 cases of motor vehicle theft; and 334 incidents of motorcycle theft.
In contrast, the following Eight Focus Crimes were recorded from November 13, 2020 to January 31, 2021: Murder-1,240; Homicide-268; Physical Injuries-1,471; Rape-2,003; Robbery-1,053; Theft-2,557; Motor Vehicle Theft-72; and Motorcycle Theft-435.
The major crime reduction was recorded as Gen. Carlos ordered the implementation of a much stronger Enhanced Managing Police Operation or EMPO programs against criminality and the Double Barrel Finale 'Version 2021' against illegal drugs.
"We will improve these programs as necessary and introduce further reforms as needed as we strive to make more potent tools against crime and illegal drugs," the top cop from Philippine Military Academy 'Maringal' Class of 1988 said.
PNP records showed that during the 1st 100 days of Gen. Carlos, the PNP's sustained operations against illegal drugs resulted in the neutralization of 14,792 illegal drug personalities, of which 14,102 were arrested, 28 died in gunbattles with undercover officers; and 661 surrendered.
Those anti-narcotics operations likewise resulted in the confiscation of more than P995 million worth of illegal drugs.
Most notable among these accomplishments were the seizure of P68 million worth of shabu, the arrest of three suspects and the rescue of a minor being used as an accomplice by the suspects during a buy-bust operation in Laguna.
The PNP's major anti-narcotics accomplishments were scored by the PNP Drug Enforcement Group formerly headed by Brigadier Gen. Remus B. Medina and now, Brig. Randy Q. Peralta in coordination with the Philippine Drug Enforcement Agency and other local PNP territorial units.
AUTHOR PROFILE
Opinion
SHOW ALL
Calendar