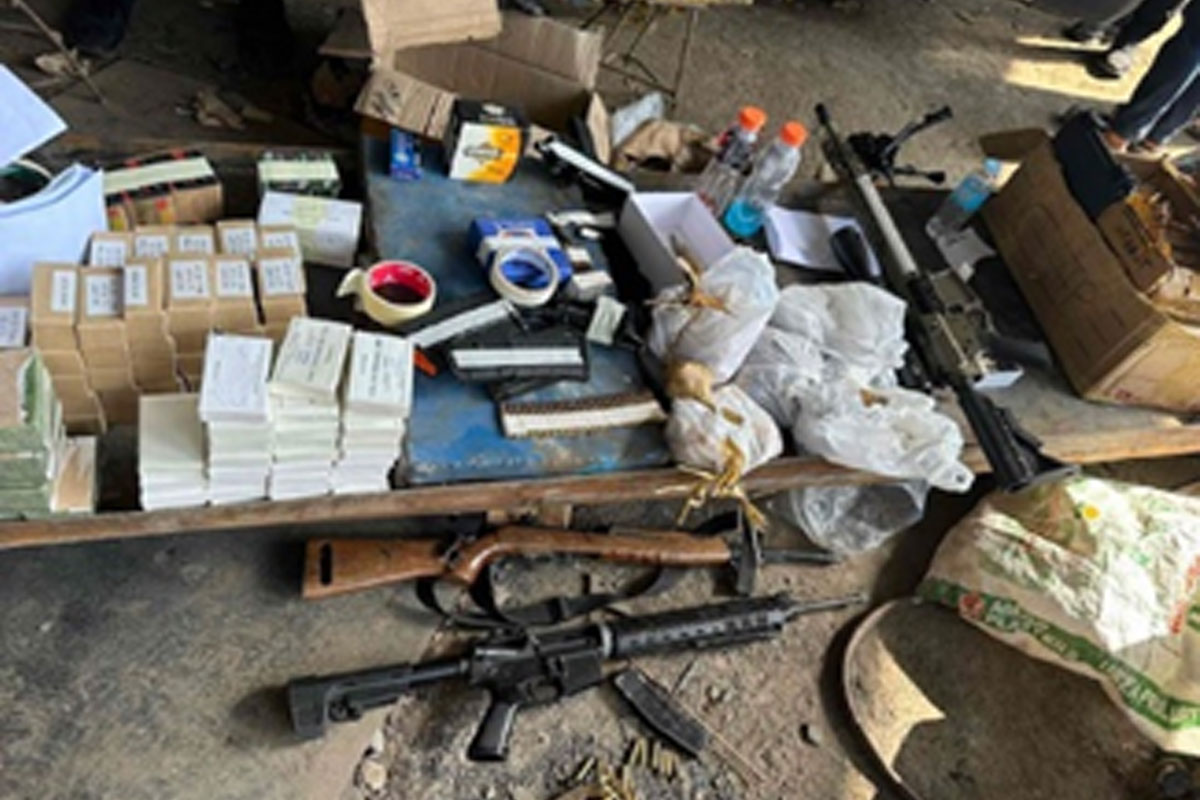 HIGH-POWERED WEAPONS – Photo shows a part of the huge cache of weapons and ammunition seized by agents of the Philippine National Police-Criminal Investigation and Detection Group inside a compound said to be owned by Pryde Teves, brother of Negros Oriental 3rd District Rep. Arnolfo Teves Jr.
PNP-CIDG SEIZES CACHE OF WEAPONS
At the house of Rep. Teves' brother
AGENTS of the Philippine National Police-Criminal Investigation and Detection Group (PNP-CIDG) on Friday raided the compound of a politician-brother of Negros Oriental 3rd District Rep. Arnolfo "Arnie" Teves Jr. and seized a cache of high-powered weapons and thousands of ammunition, the Journal Group learned
Searched was the HDJ Tolong Compound in Barangay Caranoche in Sta. Catalina municipality owned by Pryde Henry Teves, who served as governor of Negros Oriental from June to October 2022, until the Commission on Elections annulled his proclamation due to a recount of the May 2022 polls.
Pryde was replaced by the late Gov. Roel R. Degamo who, along with eight others, was assassinated by a group of cold-blooded killers armed with M-16 automatic rifles inside his residence in Pamplona municipality last March 4.
Armed with a search warrant for violation of Republic Act No. 10591, or the Comprehensive Firearms and Ammunition Regulations Act of 2013, issued by Judge Allan Francisco Graciano of the Mandaue City Regional Trial Court Branch 83 in Cebu, a team of PNP-CIDG officers led by Colonel Hansel M. Marantan raided the Teves compound.
As of press time, several high-powered firearms, including several M-16 automatic rifles fitted with scopes, several handguns and thousands of rounds of assorted live ammunition, have been seized by the PNP-CIDG under Brigadier General Romeo M. Caramat Jr.
Three suspects were also arrested as a result of the search.
Last March 10, PNP-CIDG operatives, backed up by troops from the PNP Special Action Force and the Philippine Army's 11th Infantry Battalion, also simultaneously raided several houses and other properties of Rep. Teves who remained abroad.
The raids in Purok 4, Bgy. Poblacion in Basay municipality led in the arrest of six suspects and the recovery of six rifles, one 12-gauge shotgun and six handguns and hundreds of rounds of various ammunition.
The weapons recovered include five M4 automatic rifles, one M-16 with an M-203 grenade launcher and two hand grenades.
The raids were conducted in line with the ongoing investigation into the killing of Gov. Degamo and in relation to the PNP-CIDG's flagship project Oplan: Paglalansag Omega aimed at accounting for partisan armed groups and loose firearms in the country.
Caramat said the Department of Justice (DOJ) last March 17 filed charges for illegal possession of firearms and explosives against four suspects arrested during the March 10 raids. He identified those charged before the Bayawan City Regional Trial Court as Heracleo Oray, Rodolfo Teves Maturan, Joseph Kyle Maturan and Roland Pablio.
The official said that the March 10 operation saw his men serving search warrants in five different targets in Bayawan City and Basay municipality including those owned and/or controlled by Rep. Teves.
Caramat said that since Rep. Teves remained at-large, the criminal complaints against him are still undergoing preliminary investigation.
He added that the police respect the decision of the DOJ to dismiss one of the criminal cases they filed against Pablio, who is a co-respondent of the lawmaker. "This only goes to show that the government is here to prosecute, not to persecute," the official said.
Caramat, however, said there are still five cases being heard by the DOJ, with four suspects under custody.
Last March 15, the PNP-CIDG also filed charges for illegal possession of firearms and explosives against Rep. Teves and his two sons Kurt Matthew and Axel, following the discovery of the weapons inside their house in Bayawan City.
"We are just waiting for the resolution to be issued by the DOJ on this case," Caramat said.
The PNP-CIDG also filed three counts of murder against Rep. Teves and several others in connection with the killing of Negros Oriental board member Miguel Dungog and two others.
The PNP-CIDG expressed confidence that they have a strong case against the accused.
AUTHOR PROFILE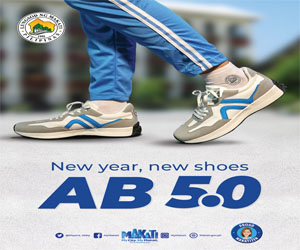 Provincial
SHOW ALL
Calendar