PNP chief to PRO 1: Do your job under 'No take policy'
CAMP BGEN OSCAR M FLORENDO, La Union – More than a month before the national polls, Police General Dionardo B. Carlos, chief of the Philippine National Police (PNP), told police over the weekend to do their job right and reiterated his "No take policy" as he paid his visit to Police Regional Office 1 (PRO 1), here.
He was welcomed by Police Brigadier General Westrimundo Domantay Obinque, PRO 1 Regional Director.
Carlos' visit also was highlighted by the awarding of medals to eleven PRO 1 personnel with splendid accomplishments, which was followed by a command conference that he presided over.
He addressed the 9,882 men and women of PRO 1 and emphasized the PNP's significant role in the success of the forthcoming National and Local Elections (NLE).
He reminded them to ensure adherence to the PNP's guidelines and policies, especially the "No Take Policy" and strictly follow the Internal Cleansing Program.
"I don't have a specific program, unlike the previous Chiefs [of the] PNPs. All I want is for you to do your job and do it right," said Carlos.
Meanwhile, he gave a stern warning to all personnel to avoid nefarious activities. "Huwag tayong mangotong, magsabong, magsugal, iwasan natin ang mga iligal na gawain," he added.
He likewise reiterated that as policemen, they should remain neutral, apolitical, and non-partisan.
Part of the activities during his visit was the groundbreaking ceremony of the Rider's nook and blessing of the container vans, which will be utilized as a storage facility for the logistical equipment of this PRO and was followed by the presentation of surrendered and confiscated firearms during police operations.
Also present during the activity were Lt. Gen. Marni Marcis, Jr., Commander, Area Police Command-Northern Luzon; PMGen. Herminio Tadeo, Director for Personnel and Records Management; Gen. Ronaldo Olay, Director for Logistics; Gen. Domingo Lucas, Director for Research and Development; Gen. Andre Dizon, Senior Executive Assistant, OCPNP; Gen. Bowenn Masauding, Executive Officer, Directorate for Comptrollership; Gen. Nicolas Torre, Regional Director for Operations, NCRPO; Gen. Clifford Gairanod, Director, Headquarters Support Service; and Gen. Remus Medina, District Director, Quezon City Police District.
AUTHOR PROFILE
Provincial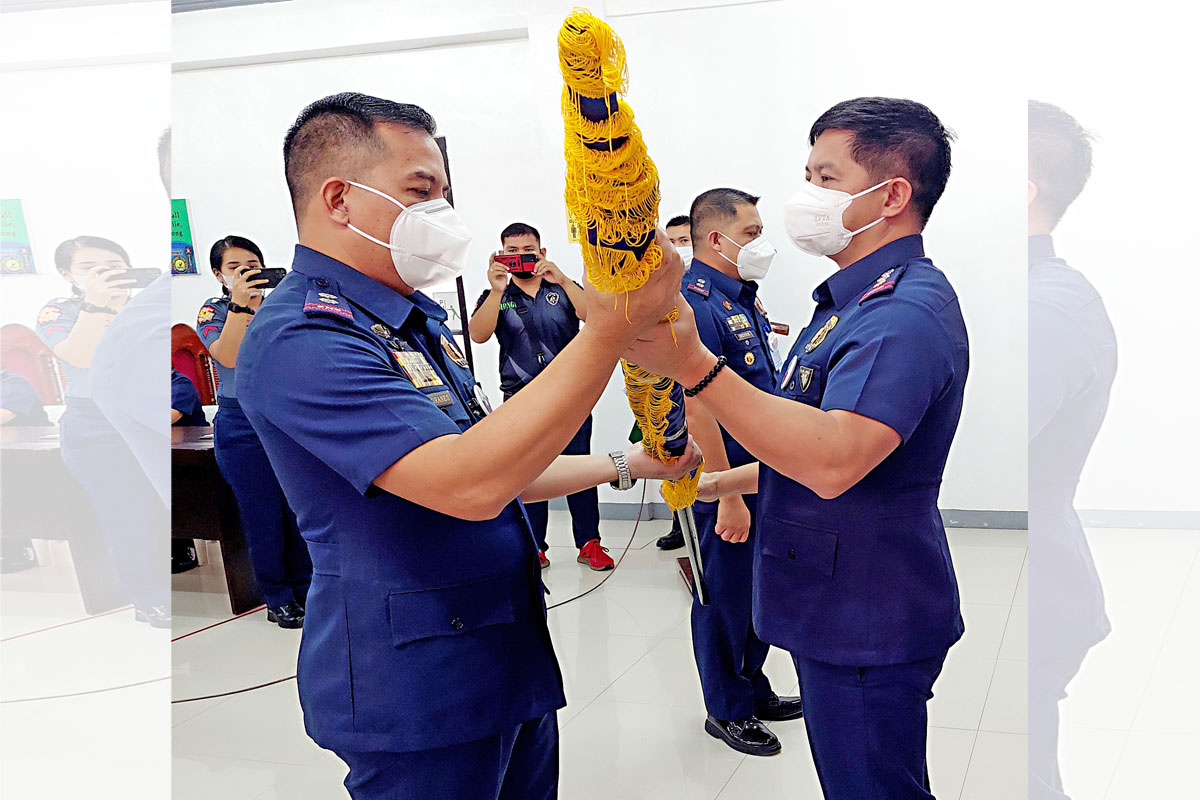 SHOW ALL
Calendar