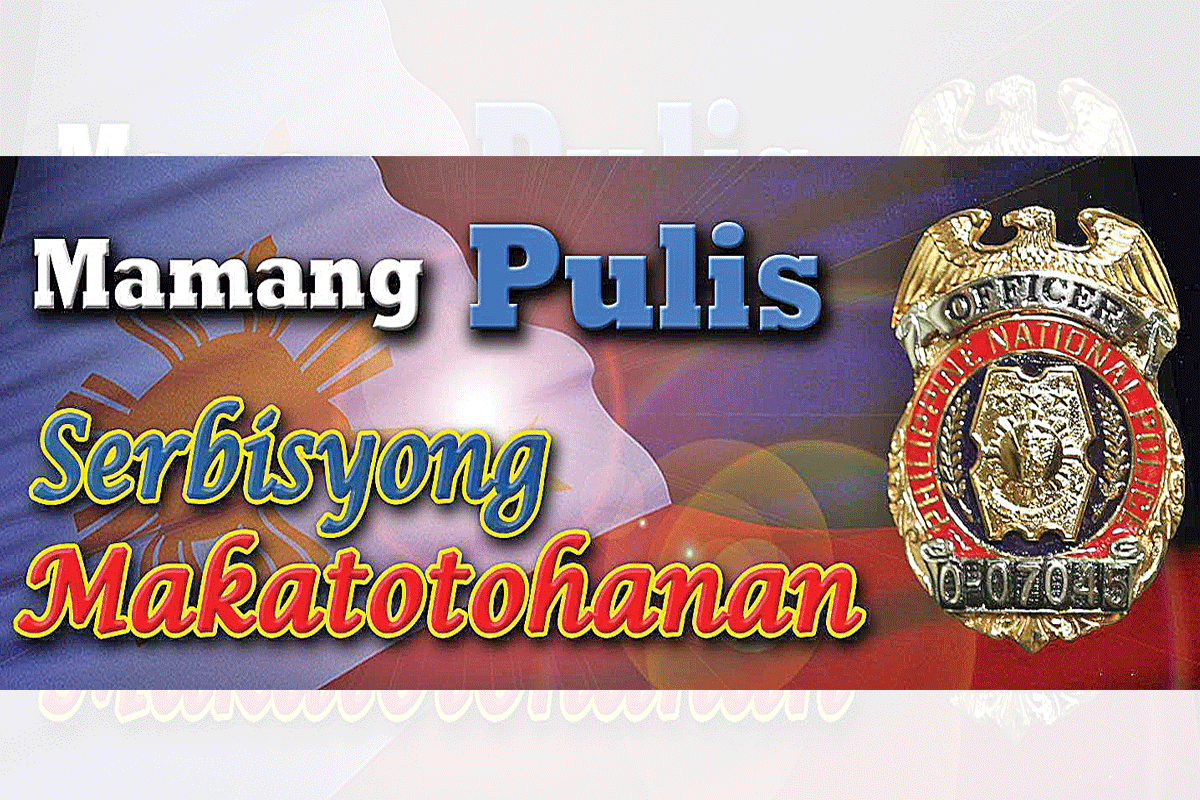 PNP backs Abalos plan to have 'inter-connected' CCTV systems
THE Philippine National Police (PNP) on Thursday aired full support to a plan by Department of Interior and Local Government (DILG) Secretary Benjamin 'Benhur' C. Abalos Jr. to have all CCTV camera systems in Metro Manila and other major cities in the country 'inter-connected' with each other as they will boost the force's campaign to prevent and solve crimes.
The DILG chief said he wants the 'inter-connectivity' of all CCTV camera systems in Metro Manila and other urban parts of the country as these modern gadgets literally serve as the 'ultimate witness' vital in every police criminal investigation.
"There are so many CCTV units everywhere. We just need an app to connect with everyone," he said.
The DILG chief's proposal has been fully supported by the PNP headed by Lieutenant General Vicente D. Danao Jr. who has also ordered a stepped-up police visibility across the country to help further arrest criminality in the streets as ordered by Sec. Abalos.
"All streets must be free of crimes," Abalos told top PNP officials. A former long-time Mandaluyong City mayor, Abalos has advised local chief executives in the country to emulate what he did during his mayoralty days: Enhance police presence and lower the rate of street crimes.
Effective police visibility, he said would result to less criminality and presence of firearms and other deadly weapons as criminals are always afraid of uniformed and plainclothes policemen that are always ready to arrest them.
Maximum police visibility has been known as a very effective deterrent in the commission and solution of crimes in the country.
A very good example of police visibility took place on Timog Avenue, Quezon City last Sunday morning. Q.C. Police District director, Brigadier Gen. Remus B. Medina said patrolling members of the QCPD Station 10 arrested a 47-year old man and his 25-year old son after they allegedly created trouble outside a Timog restobar and fired a gun indiscriminately.
It turned out that the suspects got irked due to a parking problem and fired shots in the air triggering panic in the area. However, they ended up being arrested immediately by patrolling QCPD Station 10 officers in the area.
An unlicensed caliber .38 was recovered from the suspects who allegedly tried to hide the weapon at their wagon's engine compartment. Both suspects are facing charges for alarm and scandal and violation of Republic Act 10591 or the Comprehensive Firearms and Ammunition Regulations Act of 2013.
Then there is the case of two members of the Manila Police District (MPD) headed by Brig. Gen. Leo M. Francisco who were commended for rejecting the P500,000 bribe offered to them by a 43-year old businessman they arrested for possession of an unlicensed caliber 9mm semi-automatic pistol in Malate on Thursday last week.
The two members of the MPD Tactical Motorcycle Rider Unit, Senior Master Sergeant Reynaldo Cordova and Patrolman Remeil Yumul proved they won't be 'blinded by money' and placed businessman Mark Rover de Ocampo under arrest for bribery, illegal possession of firearm and ammunition and reckless driving.
Danao has vowed that under the Marcos administration, they would continue a more aggressive crackdown on illegal drug trafficking and on the drug supply and drug reduction programs of the force.
Very recently, the PNP leadership welcomed a DILG policy which will prevent owners of business establishments from getting their permits from local government units if they won't install upgraded Closed-Circuit Television (CCTV) systems.
The top cop has long maintained that state-of-the-art CCTV systems help prevent and detect crime and more importantly, reassure the public about community safety as they provide evidence needed in any police investigation.
National Capital Region Police Office (NCRPO) director, Major Gen. Felipe R. Natividad fully backed the DILG directive which he said will be of great help in ensuring public safety, deterrence of crimes, and in the identification and apprehension of suspects.
"We are fully aware that almost all of the cities within Metro Manila have existing ordinances pertaining to this concern, hence, we beseech all local execs to fervently implement said issuances over our commitment to work with them all the way. Yung sa mga wala pa ay napapanahon na upang sumabay tayo sa paglago ng teknolohiya. Kung ang mga kriminal ay high tech mas lalo dapat tayong maging high tech pa sa kanila," the NCRPO chief said.
Natividad said he has instructed all his ground commanders to provide their LGUs a list of establishments in their areas which do not have operational CCTVs yet for appropriate action.
The PNP leadership has long batted for the installation of CCTV systems, described as the 'ultimate witness' provided that they have high-resolution that can lead to the identification of any lawbreaker or determine what exactly happened in an area where the CCTV camera is installed.
The DILG last week called on all local government units to impose a 'no CCTV, no business permit' policy in their areas.
The DILG has urged cities and municipalities to enact ordinances prescribing the installation of CCTV systems as a requirement for the issuance of business permits to establishments catering to a large number of customers, and to those which are risk or hazard-prone.
The DILG said that as people return to their pre-pandemic ways, public safety must be a priority of LGUs and "CCTVs are applicable technologies that should be utilized to keep criminal activities and their perpetrators at bay."
The DILG Memorandum Circular (MC) No. 2022-060 said that among the establishments that should have CCTVs are financial establishments such as banks, pawnshops, money lenders, and money remittance services and the likes; business establishments with several branches and chains; shopping malls, shopping centers, supermarkets, wet markets; and, medical facilities such as hospitals, clinics, and laboratories.
Places of entertainment such as theaters, movie houses, perya, internet cafes, arcades and other areas that draw a considerable number of customers; airports, public transportation terminals, parking lots and other similar establishments that cater to a large number of vehicles; car dealerships, gasoline stations, vehicle maintenance/service stations; and other similar business establishments deemed necessary by the LGU should likewise have CCTV cameras, the official added.
As recommended by the PNP Anti-Cybercrime Group, the required CCTV cameras should have the minimum specifications of a high-definition analog or at least a 2-megapixel digital camera; 0.1 Lux Minimum Illumination; 2.88mm to 3.6mm focal length; Auto Iris focus lens; 1/30s to 1/50,000s shutter speed; pan and tilt adjustment of 0 to 180 degrees and rotation adjustment of 0 to 360 degrees; and Vandall proof for outdoor cameras with IP 66 Weatherproof casing, among others.
For audio and video input, CCTV cameras must be hybrid type "that accepts both Analog and Digital signal" with a minimum of four camera inputs; video and audio stream input; H.264 Video Compression and G.711u audio compression; and, a hard disk drive storage system that can record 40 days for DVR with four cameras at 1080p. Meanwhile, 720p or 1080p resolution video/audio output; 3 FPS; and, at least 10 megabytes per second Video Bitrate and at least 64 kilobits Audio Bitrate are required for video and audio output.
AUTHOR PROFILE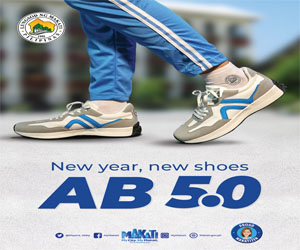 Opinion
SHOW ALL
Calendar