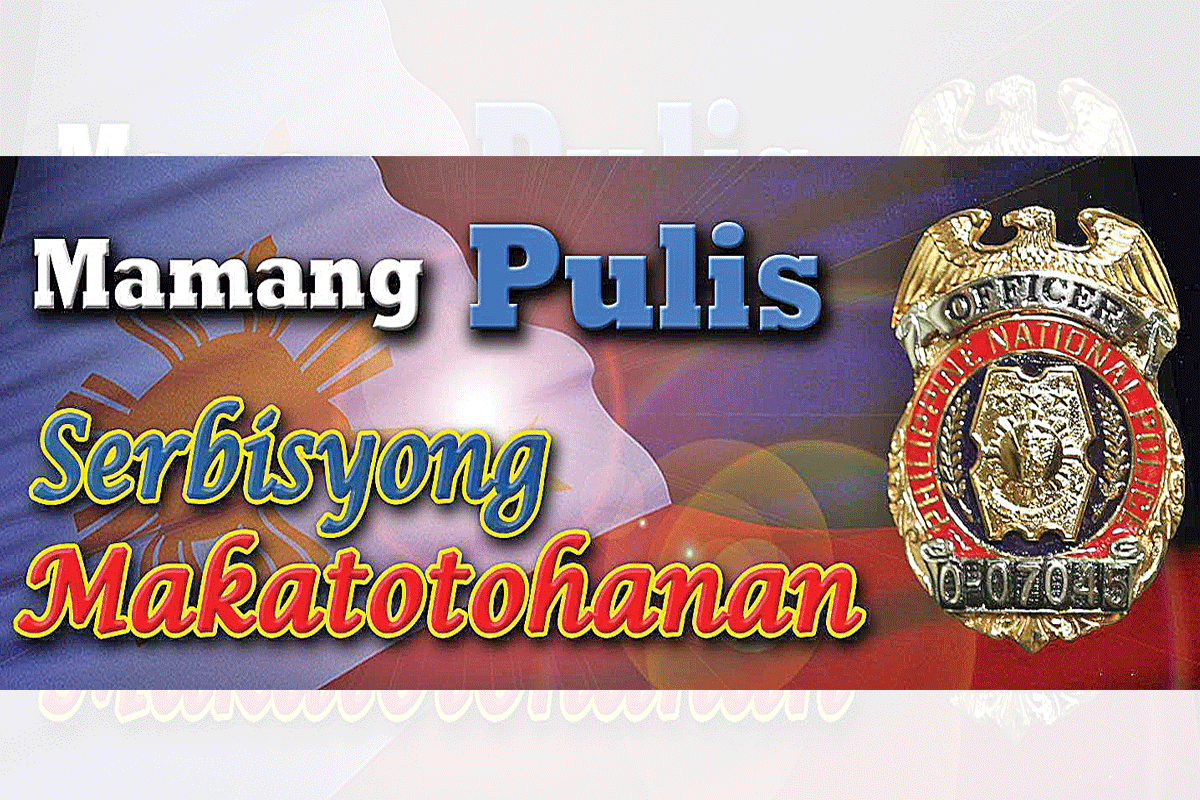 PNP agents monitoring 48 PAGs, village execs with drug links
APART from monitoring the activities of some 48 Private Armed Groups (PAGs) that may be used to disrupt the forthcoming 2023 Barangay and Sangguniang Kabataan elections, Philippine National Police (PNP) agents are also keeping a close tab on village officers with suspected drug links amid the government's continuing crackdown on rogue public officials, the Journal Group learned yesterday.
PNP chief, General Benjamin C. Acorda Jr. said he has ordered a stepped-up crackdown against illegal firearms as they continue to monitor the activities of some 48 identified PAGs that may be resurrected in time for the October BSKE.
These PAGs are spread in different parts of Central Luzon, Bicol region, Western Visayas, Caraga region, Cordillera region and the Bangsamoro Autonomous Region.
The top cop added they are also monitoring, with the help of the Philippine Drug Enforcement Agency, the activities of barangay officials accused of direct or indirect involvement in illegal drug activities.
"We are building-up cases and will launch joint operations against these public officials as soon as we have gathered enough pieces of evidence and witnesses against them," Gen. Acorda said.
The PNP chief called on the public to maintain their vigilance and see to it that barangay officials with purported drug links won't be voted in the October polls.
In 2018, over 200 barangay officials were identified as having drug links in the country prompting police and PDEA operations to get them.
The PNP has expressed fear thats a drug group may be used to intimidate voters.
"Pag meron drug group sa isang area 'yan ang nagdadala ng panganib sa mamamayan dahil pwedeng gamitin ang mga groups na 'yan sa pangha harass, sa pananakot, sa vote buying," said PNP Public Information Office chief, Brigadier Gen. Redrico A. Maranan.
"Binigyan natin ng focus ngayon accounting of loose firearms, identifying areas if concern na dapat bantayan natin, bumaba na tayo sa mga komunidad appeal to them na isumbong yung mga personalities when it comes to shooting and other possible na gang or private armed group na magamit sa election," Brig. Gen. Maranan added.
The official said that what is important is for the voters to be discerning enough in not giving candidates with known drug links any chance to be voted or win reelection as they can use their positions in harboring drug dealers in their communities.
Gen. Acorda has ordered an intensified crackdown against loose firearms in the country and wanted persons amid their round-the-clock effort to keep the streets safe.
"In line with the 2023 National Crime Prevention Program approved by President Ferdinand E. Marcos Jr. on May 2, 2023 thru Memorandum Circular No. 19, the PNP is focusing more on the preventive aspects of crime control," the top cop said.
First and foremost in their crime control efforts is the massive effort to take away illegal guns which are the common instruments of crime and violence in the country.
Second is the accounting of criminal elements who set into motion the criminal motive and last is the hardening of soft targets and establishment of strong police presence to further deny opportunities for crime to be committed, Gen. Acorda said.
"These preventive actions against crime are more prominent in police operations against loose firearms and arrest of wanted persons," he said.
According to the PNP chief, their crackdown against loose firearms in the country since last January 1 has already resulted in the recovery, surrender or turnover of 10,971 loose firearms.
The operations also led to the arrest of 3,435 suspects. Another 6,221 firearms with expired licenses were also turned over to the police by their registered owners for temporary safekeeping while their gun papers are being renewed.
Gen. Acorda said that to complement the firearms control measure as a preventive action against crime, police units nationwide also arrested 27,948 wanted persons and accepted the surrender of 143 others.
He added that apart from the operations against wanted persons and loose firearms during the 4-month period, police also neutralized 187 criminal gangs with the arrest of 854 suspects and the surrender of 86 others. A total of 126 illegal firearms were recovered from the suspect.
Gen. Acorda said they are also continuously monitoring the activities of some 48 Private Armed Groups that may mobilize in the forthcoming 2023 Barangay and Sangguniang Kabataan election.
Criminal charges for violation of Republic Act 10591 or the Comprehensive Firearms and Ammunition Regulations Act of 2013 have been filed against the arrested suspects who were all tagged as persons who pose a threat to public safety and security in the
The PNP Civil Security Group headed by Brigadier Gen. Benjamin H. Silo Jr. has launched a massive public awareness campaign to convince licensed firearms' holders in the country to renew their expiring permits or face charges and sanctions which include losing their License to Own and Possess Firearms.
The official said delinquent firearm holders will face charges for violation of RA 10591 which will result to the revocation of their gun permits, the confiscation of their firearms and even imprisonment and fines.
Brig. Gen. Silo has called on all responsible gun-holders to keep in their minds that owning a gun is not a right but a privilege which can be revoked once they commit infractions of the law including failure to renew their licenses on time.
The official said that they have recommended to Gen. Acorda their plan to provide services to their clientele even on Saturdays and Sundays by opening their Stakeholders' Assistance Centers or SACs to serve those who have work and cannot avail of their help during weekdays.
"With this scheme, we believe we can better serve by giving our stakeholders the time to apply for new or renew their LTOFPs, Firearms Registration and License to Exercise Security Profession on weekends without the need to be absent in their respective works," he said.
Gen. Acorda said that to complement the campaign against loose firearms, the PNP is further improving administrative procedures to encourage and promote effective gun control thru licensing and firearms registration.
"The possession of a single firearm by an individual with criminal intent can have dire consequences, and as such, it is crucial to account for all unregistered firearms and those with expired licenses," he explained.
The PNP chief underscored that the successful accomplishment of the task to account for loose weapons across the country demonstrates the PNP's unwavering commitment to upholding the law and fulfilling their duty to maintain peace and order.
He called anew on the public to remain vigilant and report any suspicious activities including men with firearms in their neighborhood since they are part of the 'whole-of-the-nation' approach to keep the communities safe and secure.
AUTHOR PROFILE
Opinion
SHOW ALL
Calendar