PNP: 71 Election-related violent cases since Jan. 9
AT least 71 violent incidents have been recorded across the country since January 9, leaving at least seven persons dead and 11 others wounded, according to the latest Philippine National Police (PNP) statistics on Monday showed.
PNP Spokesperson Colonel Jean Fajardo said that 16 of those incidents have been confirmed as ERIs (election-related incidents) while 14 are still being validated.
The remaining 41 have been established as not connected to the May 9 national and local elections.
The figures were released as PNP Officer-in-Charge (OIC) Lt. Gen. Vicente D. Danao Jr., said that voting in the country went on "smoothly" at exactly 6:00 a.m. Monday.
"Ladies and gentlemen, your Philippine National Police comprising the strong police, military, and coast guard contingent that provides the law enforcement muscle to the Commission on Elections (Comelec) are just about ready as ever to perform our election duty as deputized agents of Comelec to implement election laws to guarantee safe, accurate, free and fair elections," he said.
Lt. Gen. Danao said that 37,213 voting centers with polling centers opened to administer the 2022 elections to registered voters nationwide where elective positions are at stake, from seats in the municipal board to the highest post of the presidency.
"Indeed, this is another [historic] milestone that will test the mettle of government security forces in handling a national event of this scope and magnitude. But more importantly, this election will test our political will and unity as a sovereign people to guarantee the exercise of this democratic right that is free from fear, violence, fraud, disinformation, and social dislocation," he said.
"It is our hope that the reassuring presence of our police, military, and coast guard election security personnel will further add to heighten the optimism and outlook of peaceful and orderly elections until the final process of proclamation," the PNP OIC said.
"This should encourage our voters to freely exercise their right, more so in areas that are declared as election 'areas of concern'. There should be no reason to be fearful of any outbreak of violence.
The security category of areas is designed purposely as [the] basis for the deployment of security forces to preclude any window of opportunity for the perennial peace spoilers," Lt. Gen. Danao added.
The PNP-OIC said that police will be stationed near voting centers but will remain outside the polling precincts unless the Electoral Board requests their presence.
In some areas where members of the Electoral Board may not be able to report for duty for one reason or another, the PNP has a pool of trained alternate members of the Electoral Board (EB) and Board of Election Inspectors (BEIs) who will take over, he added.
Around 7:40 a.m., police said that three members of the Barangay Peacekeeping Action Team or BPATs in Buluan, Maguindanao, were killed in an ambush near a local public elementary school.
The victims, identified as Misuari Dimapulao, Sajid Kamama, and Tata Buliod, were with two other colleagues when they were shot by suspects armed with M-16 automatic rifles.
Local policemen are still tracking down the suspects and determining the motive behind the attack.
As of Monday, more than 500 policemen were also ordered to serve as special electoral board members in 33 polling centers with 175 clustered precincts in Cotabato City amid a "standoff" between supporters of two mayoralty bets over the transfer of vote-counting machines (VCMs) in the area from the local Comelec office to respective polling precincts.
Danao said they are also investigating several cases of "vote-buying" in the provinces.
Several suspects involved in vote-buying and vote-selling have been arrested in Mariveles, Bataan, and Palayan City in Nueva Ecija.
On the eve of the election, a series of explosions rocked Shariff Aguak and Datu Unsay municipalities in Maguindanao, Lt. Col. Cristio Lagyop Jr., the spokesman of the Bangsamoro Administrative Region Police Regional Office, said.
The official said that rocket-propelled 40mm ammunition were used in those attacks.
At least nine persons were injured during the series of explosions in Datu Unsay, which started around 7:00 p.m. Sunday. Lagyop said there were no reported injuries in Shariff Aguak.
"We are still investigating the motive and identities of the persons behind these explosions," he said.
In the Cordillera region, local police director Brig. Gen. Ronald O. Lee said that the voting is going on smoothly in the region, including in Pilar, Abra, which has been placed under Comelec control.
In Western Visayas, Police Regional Office 6 (PRO6) spokesman, Lt. Col. Arnel Solis, said they are still investigating the killing of a teacher-electoral board member of the Himamaylan National High School in Negros Occidental on Sunday evening.
The official said that Mercy Miguel and her husband Alvin were on board a motorcycle when they were attacked along Crossing Tamaylan in Himamaylan municipality at 8:30 p.m. Sunday.
The teacher was shot in the left abdomen and died while being taken to a local hospital and her husband survived the attack with minor injuries.
In Magsingal, Ilocos Sur, voting was going on smoothly despite last Saturday's shooting incident, which left four persons dead. The shooting involved armed supporters of two rival mayoralty candidates.
PRO1 Director Brig. Gen. Westrimundo Obinque ordered the administrative relief of the Magsingal Municipal Police Station chief in the aftermath of the incident.
Two suspects have been arrested and are now facing criminal charges.
In Nueva Ecija, Col. Fajardo said that 24 suspects have been arrested in connection with a bloody shooting incident in General Tinio town on Saturday evening. Five of the suspects are still in the hospital with gunshot wounds while the 19 are already under the custody of the local police.
Col. Fajardo said that the gunbattle broke out between the group of Mayor Isidro Pajrillaga and his rival Virgilo Bote. Responding policemen found the five wounded men inside a bullet-riddled vehicle, while the others were found inside at least five other vehicles.
"The arrests were made as officers spotted high-powered guns and ammunition inside the suspects' vehicles," the PNP spokesperson said.
The official said that the Nueva Ecija Police Provincial Office headed by Col. Jess Mendez is also still investigating an incident in San Antonio municipality involving armed security personnel of reelectionist Mayor Alvin Salonga and his main rival, retired Police Brig. Gen. Agrifino Javier.
Fajardo said that an initial investigation showed that a 7-vehicle convoy of Mayor Salonga was passing at a local checkpoint when a vehicle being driven by one of Javier's men bumped one of the mayor's vehicles.
Officers who intervened to defuse the tension later found that Salonga was inside one of the vehicles. The mayor later surrendered their firearms.
As of press time, criminal charges for violation of the Omnibus Election Code are being readied against the mayor, while the driver of Javier will be facing charges for reckless imprudence resulting in damage to property.
AUTHOR PROFILE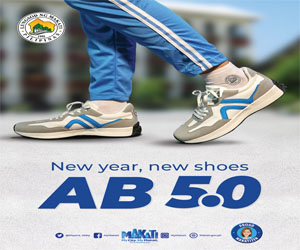 Provincial
SHOW ALL
Calendar