Vice Presidential aspirant and Lakas-CMD Party Chairperson and Davao City Mayor Sara Duterte (center) joins a historic moment with Lakas-CMD Party Secretary General and Deputy Speaker Prospero Pichay Jr (4th left) and Surigao del Sur Gubernatorial aspirant Carla Pichay (5th right) as well as other candidates for the City of Bislig during the inauguration of the Lakas-CMD Party Headquarters in Bislig City. Photo by VER NOVENO
Pichay: Tama si Mayor Sara, Mahalin natin ang Pilipinas
BISLIG City, Surigao del Sur — TOP officials of the Lakas-Christian Muslim Democrats (CMD) led by Deputy Speaker and Surigao del Sur First District Rep. Prospero "Butch" Pichay, Jr., Lakas-CMD secretary general, on Tuesday afternoon gave the warmest welcome to their partymate and vice presidential aspirant and Davao City Mayor Sara Duterte who arrived here for her monthlong on-the-road nationwide motorbike campaign.
Accompanied by his wife Cantilan Mayor Carla Pichay who is running for governor, Pichay and the province's local leaders, including community leaders met with Duterte who rode her big bike from Davao City to spread her message of nationalism and unity, as well as promote safe campaigning amid the coronavirus disease 2019 (COVID-19) pandemic through the 'Mahalin Natin ang Pilipinas Ride' that began Tuesday and will end in Davao City on February 28.
"Mayor Inday Sara's 'Mahalin Natin ang Pilipinas' caravan is a very good event because right now, we are trying to inculcate in the minds of the people, especially the youth the sense of patriotism and love of country, which I think in the modern days are being taken for granted," Pichay, who mobilized thousands of supporters to welcome and greet Duterte.
"If you love your country, then you become a good citizen and you become a good public servant. I hope this 'Mahalin Natin ang Pilipinas' ride will generate awareness and become the leading advocacy of every Filipino to love the Philippines. I am not asking you to become heroes, pero tama si Mayor Inday Sara, mahalin natin ang Pilipinas," Pichay stressed.
In her 4th stopover during the first day of her ride, Duterte led the inauguration of the Lakas-CMD Headquarters in Mone, Bislig City, Surigao del Sur.
Pichay also vowed to work harder for the victory of Duterte, Lakas-CMD's chairperson, and Partido Federal ng Pilipinas (PFP) presidential aspirant Ferdinand "Bongbong" Marcos, Jr. under the UniTeam Alliance.
"As secretary general of the party, I am very supportive of her programs and I am very supportive of her candidacy here in Surigao del Sur. The leadership of the Lakas-CMD in Surigao del Sur, which is headed by me will see to it that we will get the biggest margin for both BBM-Sara," Pichay said.
Pichay vowed to deliver 90% of the expected 80% to 90% voters turnout of the province's estimated 500,000 registered voters.
"I will deliver ninety percent votes out of the voters' turnout to BBM-Sara. That is doable," Pichay said.
Pichay said at least 1,000 local riders escorted Duterte's group to Bislig City.
"These are volunteer-riders who want to show support to the winning tandem (BBM-Sara) in the coming presidential polls," Pichay said.
Duterte also led the inauguration of the UniTeam-Lakas-CMD campaign headquarters here with the Pichay couple and other local leaders of Surigao del Sur.
AUTHOR PROFILE
Provincial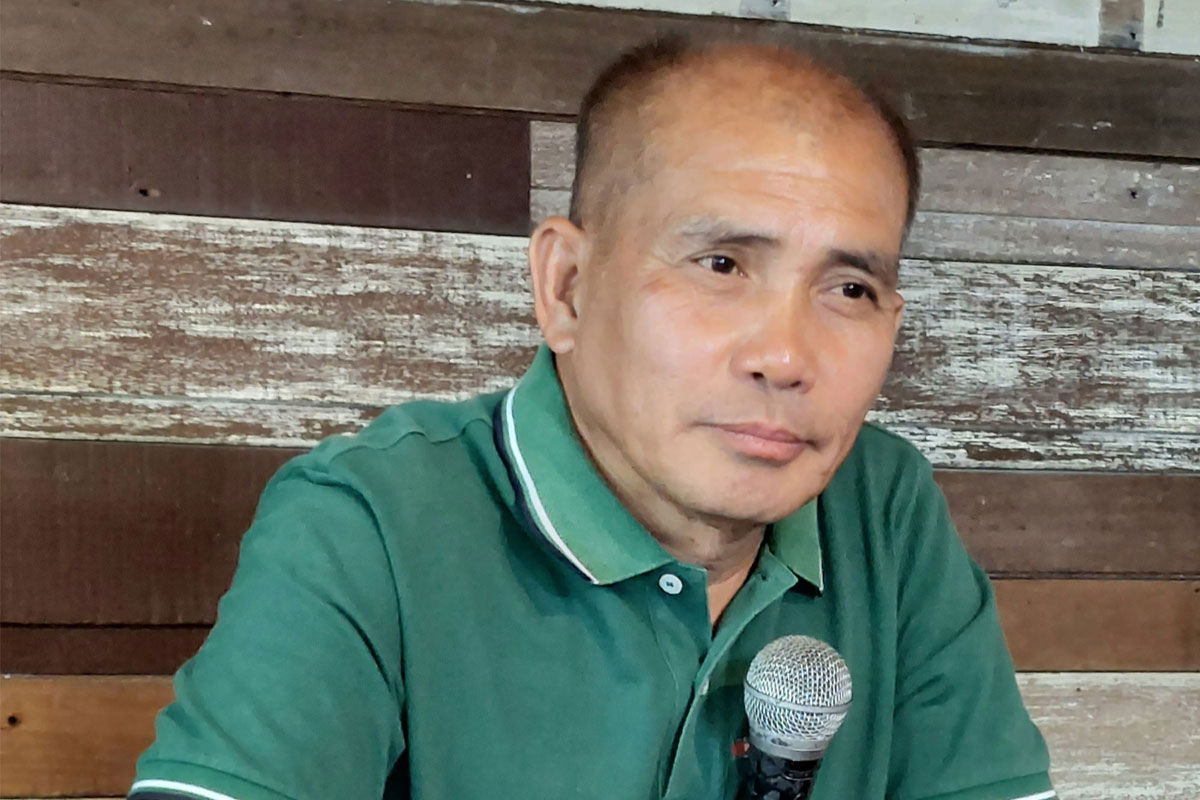 SHOW ALL
Calendar