PH renews commitment to LDCs
THE Philippines renewed its commitment to cooperate to maintain peace and security and promote development at meetings on the sidelines of the 5th United Nations Conference on Least Developed Countries (LDC5).
Foreign Affairs Undersecretary for Multilateral Affairs and International Economic Relations Carlos D. Sorreta met with the representatives of the delegations of Timor Leste, Bhutan, Ghana, Malawi, Madagascar, South Sudan, Mozambique, Lesotho, Nepal, Kazakhstan, Yemen, Qatar, USA, Portugal, Tuvalu, Tonga, and Latvia, amongst other countries at the annual conference on addressing the situation of LDCs.
Sorreta met with President H.E. José Ramos-Horta of Timor Leste and Prime Minister H.E. Lotay Tshering of Bhutan, who both highlighted the role of the Philippines as the LDCs' partner for knowledge-sharing and technical cooperation.
The DFA (Department of Foreign Affairs) undersecretary recalled the Philippines' history of extending humanitarian and development aid. Both President Ramos-Horta and Prime Minister Tshering emphasized the potential of South-South and Triangular cooperation with the Philippines, particularly in public governance and agriculture.
Sorreta likewise discussed the potential of technical cooperation with African countries with Ghanaian Foreign Minister H.E. Shirley Ayorkor Botchway, Malawi Foreign Minister H.E. Nancy Tembo, Madagascar Foreign Minister H.E. Yvette Sylla, South Sudan Presidential Affairs Minister H.E. Barnada Marial Benjamin; as well as Mozambique Deputy Foreign Minister H.E. Manuel Gonçalves and Lesotho Foreign Affairs Permanent Secretary H.E. Thabang Lekhala.
He highlighted that shared values, fortified through affiliations such as the Non-Aligned Movement (NAM), bind the Philippines and partner countries in Africa in working together for an inclusive and equitable global system. The presence and contributions of Filipino communities were also recognized during the meetings.
Sorreta also engaged with partner countries in Asia, particularly with Nepal Foreign Secretary H.E. Bharat Raj Paudyal, Kazakhstan First Deputy Foreign Minister H. E. Kairat Umarov, and Yemen Permanent Representative to the United Nations Ambassador H.E. Abdullah Ali Fadhel Al-Saadi. He also met with the representatives of Qatar, USA, Portugal, as well as Tuvalu, Tonga, and Latvia, amongst other important partner countries.
He emphasized that "peace is essential to actualizing potential and a prerequisite to prosperity."
He reaffirmed the Philippines' commitment to people-centered peace and prosperity as the main driver of the Philippines' bid to the United Nations Security Council for the term 2027-2028.
LDC5, hosted by the Qatar Government in Doha, concluded with the adoption of the Doha Programme of Action that will be implemented over the next decade to enhance support for LDCs.
The Philippines strongly supported its adoption and worked to enhance its engagement and cooperation with all LCDs for mutual benefit, according to DFA.
AUTHOR PROFILE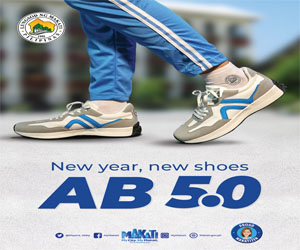 Nation
SHOW ALL
Calendar