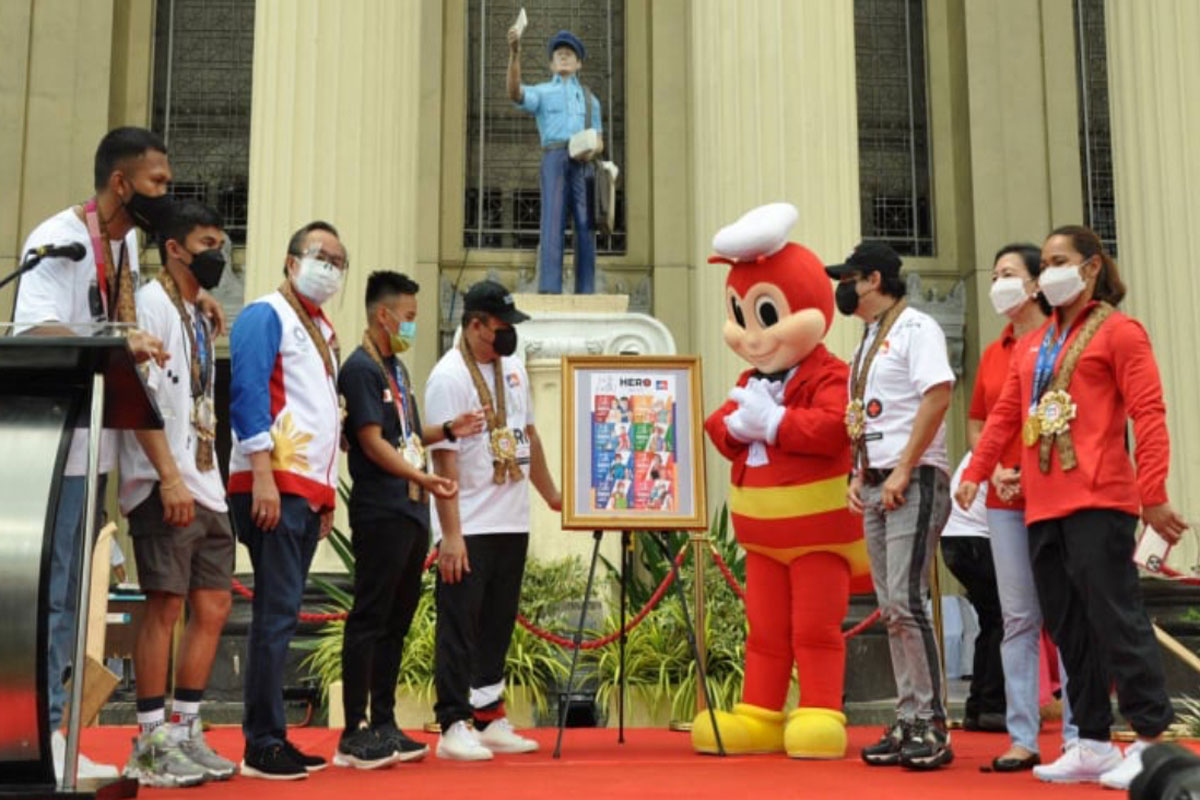 Sports and Good Health advocates — (From L-R) Olympic Bronze Medalist Eumir Marcial, Silver Medalist Carlo Paalam, POC President Abraham "Bambol" Tolentino, Silver Medalist Nesthy Petecio, Postmaster General Norman Fulgencio, Jollibee Mascot, Presidential Assistant for the Visayas Michael Lloyd Dino, PSC Commissioner Celia Kiram and Olympic Gold Medalist Hidilyn Diaz unveiled the "Keep the Faith, Be a hero, Get your Dose, Fight Coronavirus" postage stamps.
PH Post Office launches "Keep the Faith! Be a Hero" fight COVID-19 stamps
The Philippine Post Office released new stamps to advocate for vaccination against Covid-19 which was launched with Olympic Medalists Hidilyn Diaz, Carlo Paalam, Nesthy Petecio, Eumir Marcial and the iconic Jollibee Mascot as supporters of the "Get Vaccinated Drive".
The "Keep the Faith, Be a hero, Get your Dose, Fight Coronavirus" is the first postage stamp series issued by a postal administration to encourage and promote vaccination – in order to save your family, save the economy, save your country and save lives, by getting your dose to fight Coronavirus".
"The stamp is the second in the series of "Covid-19 Heroes stamps". The first one, launched last year when the pandemic started, was the "Frontline Heroes" which is a tribute to the untiring effort and dedication of frontline workers in keeping the country moving and the rest of us safe", PHLPost said in a statement.
"The stamps are all inclusive of people from all walks of life who are being recognized as HEROES in our fight against Covid-19", Postmaster General Norman Fulgencio said.
He added, "What we only need to do now while facing this pandemic is to unite and hopefully our people will get vaccinated to help our country move forward".
"Likewise, it is vital that Filipinos continue to keep the faith intact as one community in solidarity with one another in order to ease the burden of the health care sector", he said.
These stamps are a reminder that, it is now our turn to be a hero to our health care workers, and the easiest way to do that is to get our full dose of the Covid-19 vaccine.
"It recognizes the importance of vaccination and the collective effort of healthcare workers in protecting the public from the Covid-19 pandemic", PHLPost said.
The Post Office has printed a total of 80,000 pieces of stamps in the eight illustrated colored designs of ordinary people done by creative art director Rodine Teodoro. In-house Philatelic Artist Ryman Dominic Albuladora put the finishing touches in the stamps layout.
The stamps and first day cover envelopes are now available at "The Stamp Shop" Manila Central Post Office in Liwasang Bonifacio. For inquiries, please call 8527-01-08 or 8527-01-32 or follow/like the facebook page https://www.facebook.com/PilipinasPhilately/for updates.
AUTHOR PROFILE
Miscellaneous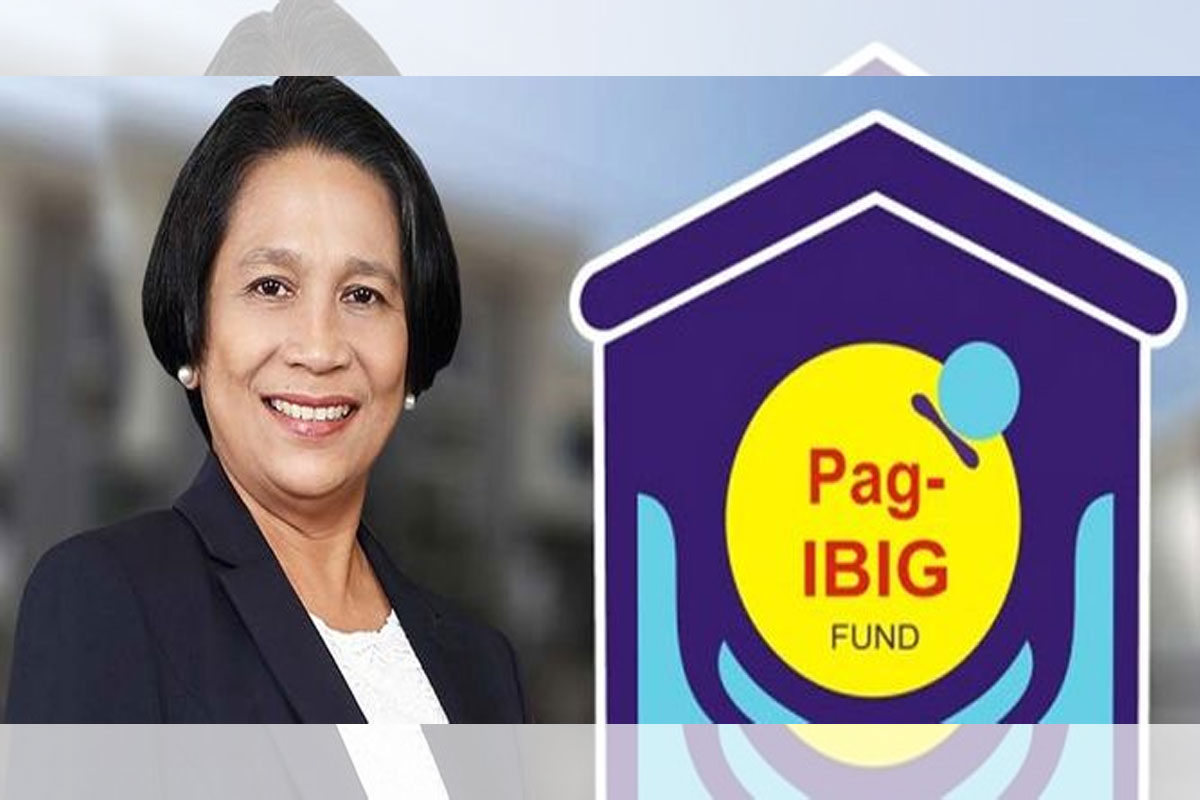 SHOW ALL
Calendar