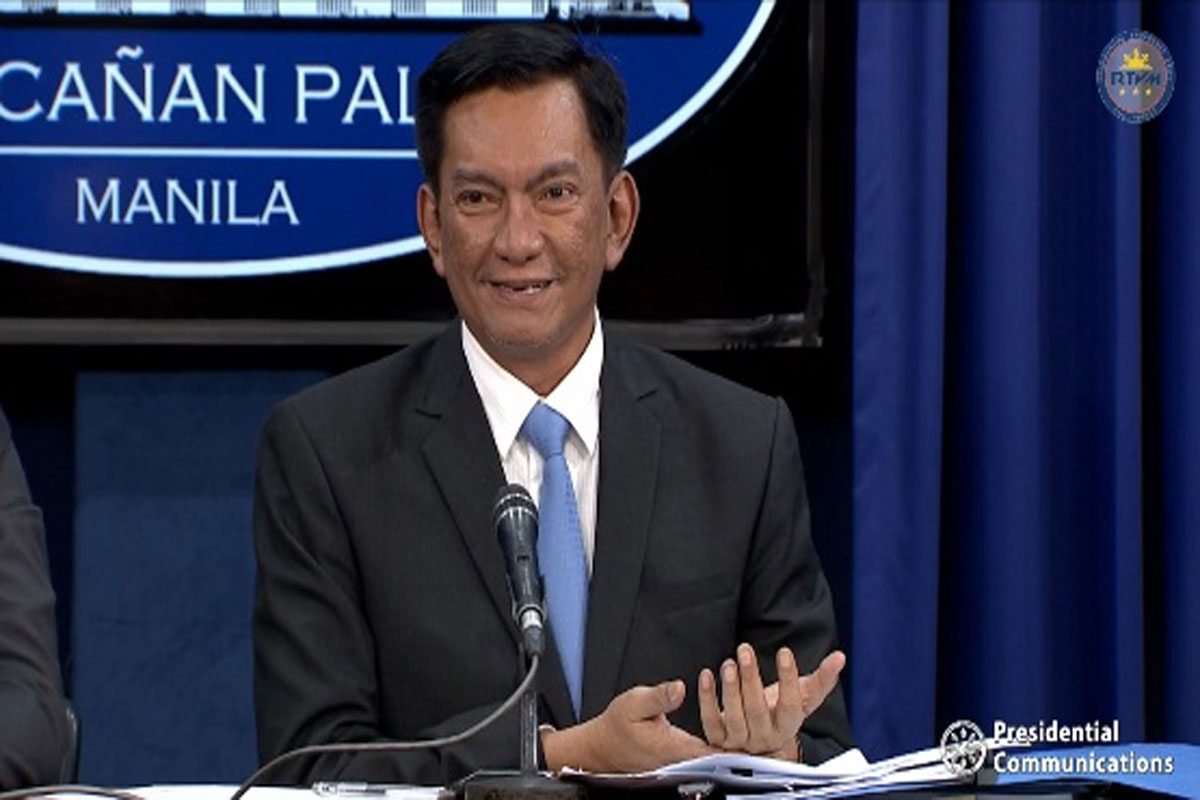 PH must adopt 'lethal firepower' – Salceda
Amid tensions in WPS, 'harrasment'
HOUSE Committee on Ways and Means Chairman and Albay 2nd District Representative Joey Sarte Salceda said he wants the Philippines to adopt a policy of "deterrence through lethal firepower" after the full story came out about Chinese coast guard forcibly taking rocket wreckage from the Philippine Navy, which the latter retrieved in the West Philippine Sea (WPS) on November 20.
Footage of the incident was shown to the public this week.
While the Department of Foreign Affairs (DFA) has already filed a diplomatic protest on the matter, Salceda said "diplomacy alone is not enough" and that "the glove of diplomacy must be backed by lethal punching power."
Salceda said that observations on the Russia-Ukraine conflict indicate that "while some countries may be military superpowers, cheap but lethal military technology has tilted the balance of military power these days in favor of defenders."
"So we can gain access to a broad range of military capabilities from artillery to unmanned aerial vehicles or drones capable of credibly fighting a superior enemy," Salceda said.
"With President Marcos's affirmation of old ties with traditional allies, as well as newfound unity among these allies, we can assert our sovereignty over the West Philippine Sea more strongly," Salceda added.
Salceda says he hopes that the President's 2024 National Expenditure Plan (NEP), his first full-year budget, will include funding for coastal defense, "as well as arming our own navy with credible firepower."
Salceda also clarified that he is "not advocating for conflict with China, or anybody for that matter," and that he wants "sustainable peace through good behavior among neighbors."
"Tall, strong fences make good neighbors. We can't fence the ocean up, but we can surely build a security umbrella above it. To have firepower capable of precisely firing at targets in the seas from the Philippine mainlands, as well as a navy and air force that can follow it up, I think will provide that umbrella," he said.
Salceda also supported the efforts of the Department of National Defense (DND) to acquire multirole fighters (MRFs) under Horizon 3 of the Armed Forces of the Philippines (AFP) Modernization Program, which is scheduled for 2023 to 2028.
"I fully support the AFP and DND in their efforts to acquire advanced aircraft systems capable of fully covering our territorial waters and EEZ," Salceda said.
Horizon 3 includes a provision that aircraft to be acquired must have existing radar systems that have a range of about 250 nautical miles.
Salceda said "these capabilities will provide us the means to patrol and defend our exclusive economic zone with relative ease."
"MRFs, along with long-range artillery and UAVs capable of flying above the sea, would bolster our capabilities as a credible naval force in ASEAN," Salceda said.
"Next to Indonesia, we have the most EEZ in ASEAN. Most of Indonesia's waters are far from contested seas. We have more contested maritime area than Indonesia. So, we are ASEAN's maritime guardians. If we fail here, we fail the region. And if we fail the region, the vital maritime passageways that we cover will be in danger. That's why we have a global responsibility to do a good job, and we must make the case to the world that they have a responsibility to help us," he said.
"That includes supplying us with what we need to defend credibly. Only lethal defensive capabilities can prevent us from having to engage in more intense conflict. Credible diplomacy requires credible defense," Salceda said.
AUTHOR PROFILE
Nation
SHOW ALL
Calendar