PH, Kuwait eye talks after halt on deployment of first-time OFWs
THE Kuwaiti and Philippine governments are planning to hold a dialogue following the suspension of the deployment of first-time overseas Filipino workers (OFWs) to the Gulf state.
The yet to be scheduled talks would be held in the form of a joint committee meeting (JCM), which was created under the two states' 2018 agreement on the employment of domestic workers.
The Philippine Embassy on Saturday said Kuwait had "expressed disappointment" over the Department of Migrant Workers' (DMW) decision and conveyed Kuwait's desire to resolve the matter "as soon as possible."
During a meeting with Kuwait's Assistant Foreign Minister for Asia Affairs Sameeh Essa Johar Hayat on Feb. 9, Embassy Chargé d'Affaires a.i. Jose Cabrera III explained that the suspension only applies to domestic workers who have not yet worked in Kuwait.
Cabrera told Hayat that the DMW is studying reforms and measures to ensure the welfare and safety of domestic workers, particularly those who will be deployed to Kuwait for the first time.
Meanwhile, the two diplomats agreed to improve Philippine-Kuwait relations through increased engagements.
"They agreed that the friendship between the Philippines and Kuwait should be strengthened through increased cooperation and that all concerns should continue to be addressed in an expeditious and amicable manner to achieve mutually acceptable results," the Philippine Embassy in Kuwait said.
The DMW, through Advisory No. 5, suspended the deployment of first-time OFWs bound for Kuwait.
The advisory was issued on Feb. 8, a few weeks after the brutal killing of Filipino household worker Jullebee Ranara, whose charred remains were found in a Kuwaiti desert. Philippine News Agency
AUTHOR PROFILE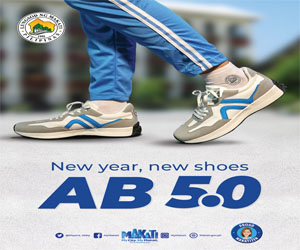 Overseas Filipino Workers
SHOW ALL
Calendar