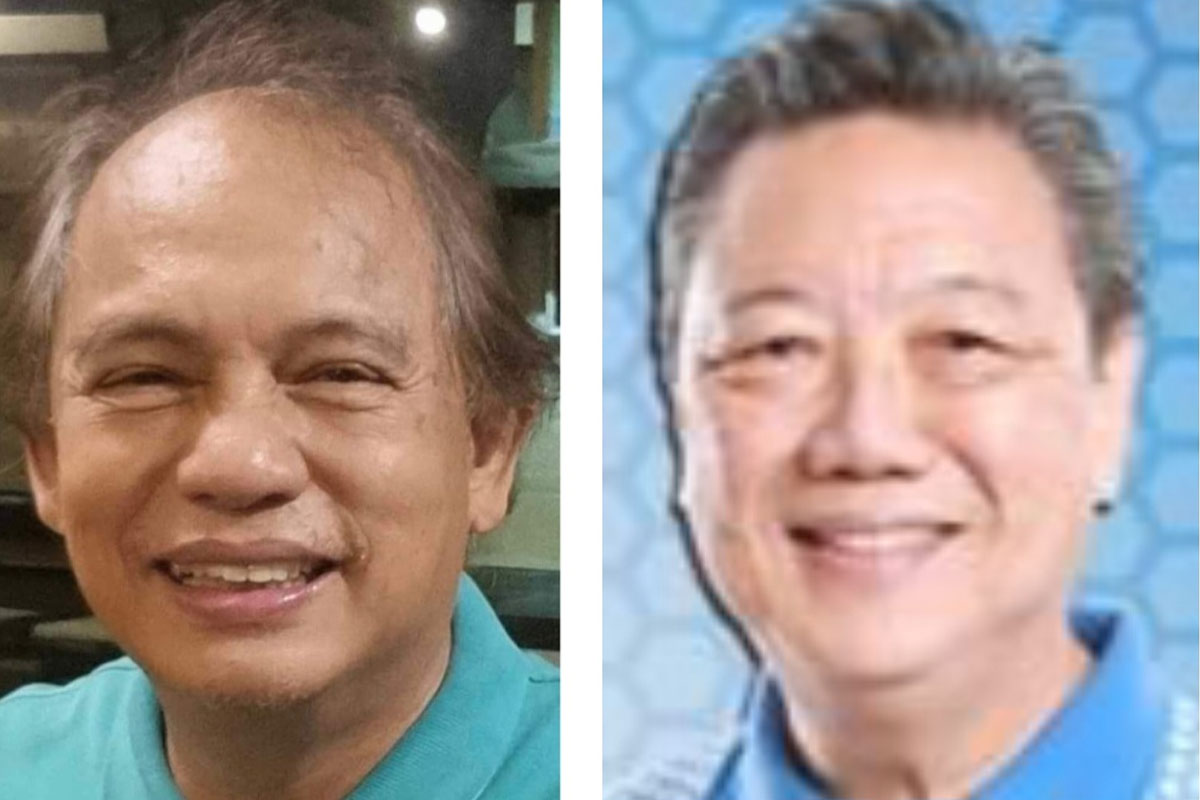 Ret. Gen. Estanislao (left) and Tan will lead the Philippines' campaign in the 10th Gen. Zheng Chenggong Cup scheduled Oct. 19-26 in Nanan City, Fujian Province, China.
PH-Burlington team vying in Zheng Chenggong Cup
RET. PNP General Noel Estanislao will be the chef de mission of the Philippine Burlington-PG Flex basketball team that will participate in 10th Gen. Zheng Chenggong Cup scheduled Oct. 19-26 in Nanan City, Fujian Province, China.
To be handled by two-time Gen. Zheng Chenggong Cup champion coach Johny Tam and team managers Ruddy Tan of Burlington Socks and Nelson Guevarra of PG Flex, the team is hoping to perform well in the prestigious eight-nation tournament named in honor of national hero Gen. Zheng Chenggong and held in the picturesque city located on the southeastern coast of Fujian province.
The 12-man Philippine Burlington-PG Flex team will be bannered by former PBA players James Martinez, Brian Ilad and Raphy Reyes, former CESAFI Rookie-MVP awardee Hernal "Wowie" Escosio, and American import Raymond Edward Miller.
"We have a lot of success in the Gen. Zheng Chenggong Cup basketball tournament, which is considered as one of the strongest international competitions in Fujian province," said Tam, who is best remembered for leading the FedEx-Laguna Lakers to the title in 1999 and FedEx-Burlington team to the championship in 2003.
"Hopefully, we'll do well and bring honors to the country again," added Tam, who also thanked businessman-sportsman Alvin Tai Lian of Bestank, former Federation of School Sports Association of the Philippines (FESSAP) president David Ong, Jeffrey King of Prime Luck, Jeff Lau of Victory Candle and Philippine Airlines for their support to the team.
Under Tam, the Fed-Ex-supported Philippine team brought home the championship of the fifth edition of the Gen. Zheng Chenggong Cup in 1999 with a team bannered by PBA Best Import winner Bobby Parks, Alvin Teng and Biboy Simon.
In 2003, the Filipinos rallied from a huge 20-point deficit in the fourth quarter to stun top favorite Hong Kong, 90-86, in the final held on December 21 and capture the title for the second straight time.
Britt Carlo Reroma, at 5-7 the smallest player on the court, teamed up with PBA stars John Ferriols, Ricky Ricafuente, Wynne Arboleda, Ryan Bernardo and Danny Capobres as the Filipinos scored 23 unanswered points in the fourth period to turn a 56-76 deficit and silence the pro-Chinese home crowd at the Nanan Sports Center.
Also set to see action in the week-long competition are Malaysia Singapore, Indonesia, Taiwan, Hong Kong, Macau and host Fujian, China.
The Fubon Braves of Taiwan, bannered by Brooklyn Nets playmaker Jeremy Lin's younger brother Joseph Lin and American import Paul McMorrow, emerged as the champion during the 9th Gen. Zheng Chenggong Cup in 2019.
The Fubon Braves defeated another Taiwanese team, Kin Men Kaoliang, 64-55, in the winner-take-all championship.
McMorrow topscored for the Braves with 26 points, followed by Wen Cheng Tsai with 19 points and Lin with eight points.
Eugene Phelps, who once suited up as import for PBA team Phoenix Petroleum in the PBA Governor's Cup, netted 30 points in a losing cause.
Nanan City, which topped the 8th Zheng Cheng-Gong Cup, whipped Enerskin of Korea, 107-81, in the battle for third place.
The Philippine National Police basketball team, headed by Police Senior Superintendent Gilberto Cruz and head coach Eric Samson, represented the country.
Other past Philippine teams which represented the country in the Gen. Zheng Chenggong Cup basketball tournament, are the PICAA-YKL Selection, Warner Motors-Sonlie of coach Dong Vergeire, MBL champions Hobe Bihon-5th Avenue Telecoms of playing coach Junnel Mendiola and team captain Braulio Lim and Wang's Ballclub of MBL president Alex Wang.
AUTHOR PROFILE
Other Sports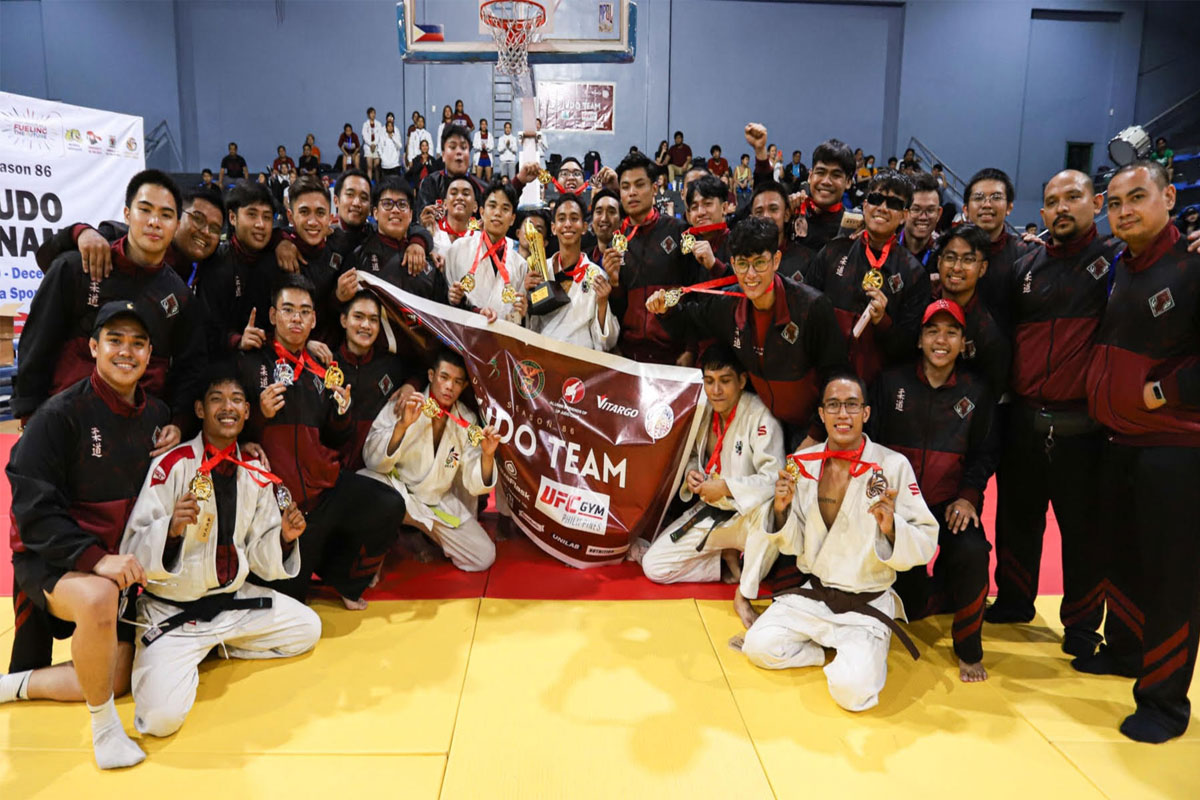 SHOW ALL
Calendar