PH braces for Karding
PHILIPPINE National Police (PNP) chief General Rodolfo S. Azurin Jr. on Sunday alerted all concerned PNP units and stations to be on full alert for the possible effects of super typhoon "Karding" as typhoon signal no. 4 was hoisted in Polillo Islands in Quezon.
The state weather bureau PAGASA has warned areas especially in Northern Luzon to keep watch and implement necessary precautions to aim for zero casualty.
"Tulong-tulong tayo sa paghahanda sa banta ng masamang panahon. This is the time that we unite as one country to battle the wrath of another weather disturbance. Our personnel are now strategically deployed to exercise vigilance in hazard-prone areas," Gen. Azurin said.
According to the top cop, his men are already coordinating with concerned government agencies to activate communication lines and smoothly execute pre-emptive measures.
"We ask residents living in danger zones to adhere to calls for evacuation whenever necessary," Gen. Azurin said.
All PNP response and rescue arm have been mobilized to immediately proceed to areas where much help is needed. He added.
"We ask everyone to stay safe and take heed to instructions that will veer you from harm," Gen. Azurin said.
AFP readies units
The Armed Forces of the Philippines (AFP) on Sunday alerted all its unit for possible humanitarian assistance and disaster response operation in areas expected to be affected by Super Typhoon Karding.
AFP Public Affairs Office (PAO) Chief Colonel Jorry L Baclor said the AFP already directed all units from the Northern Luzon Command, Southern Luzon Command, and Western Command to prepare.
He said the deployment of trucks and personnel is ongoing to assist in the mandatory evacuation of residents in vulnerable areas while air and naval assets are also on standby for deployment as soon as the weather clears for aerial assessment, transport, and evacuation operations.
Baclor also called on public to be vigilant and cooperate with government authorities for their safety.
"We call on the public to be vigilant and cooperate with government authorities. Let us all do our part in keeping the damage low and averting casualties in the wake of this super typhoon," he said.
Nearly 100 families evacuated
With "Karding" now threatening a large portion of the country, the National Disaster Risk Reduction and Management Council (NDRRMC) yesterday announced that 97 families or 336 persons have been preemptively evacuated in Regions 2 (Cagayan Valley) and 3 (Central Luzon) as of posting time.
In yesterday's NDRRMC emergency operations center briefing, Undersecretary Jose Faustino Jr., Department of National Defense Officer-in-Charge, warned to expect rainfall similar to "Ondoy" in September 2009 and "Ulysses" in November 2020.
He assured the Armed Forces of the Philippines is on alert and prepared to respond, along with disaster response units in Polillo Island in Quezon, Aurora province, and other areas that might be affected by "Karding."
Polillo Islands; extreme northern portion of Quezon (the northern and central portions of General Nakar, the northeastern portion of Infanta); extreme southern portion of Aurora (Dingalan); eastern portion of Bulacan (Doña Remedios Trinidad, Norzagaray); and extreme southeastern portion of Nueva Ecija (the southeastern portion of General Tinio) are under Tropical Cyclone Wind Signal No. 5 as of 2 p.m.
The center of the eye of the super typhoon was estimated at 115 kilometers (km) east northeast of Infanta, Quezon or 76 km east of Polillo Islands, with maximum sustained winds of 195 km/hour near the center and gustiness of up to 240 km/hour.
"We should come out of this with flying colors and prove that NDRRMC can manage," Faustino said.
"Karding" will likely make landfall in the vicinity of the northern portion of Quezon or the southern portion of Aurora Sunday night.
The possibility of an earlier (afternoon) landfall or close approach in the vicinity of Polillo Islands is not ruled out.
Meanwhile, Manila Electric Company (Meralco) said its systems and personnel are ready to immediately respond to power outages that may result from Typhoon Karding (international name: Noru).
"As a 24–hour service company, we are ready to respond to these types of emergencies. Our crews are on standby to attend to any trouble that may affect our facilities in areas that might be hit by the typhoon," Meralco Vice President and Head of Corporate Communications Joe Zaldarriaga said.
Zaldarriaga added that Meralco has put in place necessary measures to mitigate the possible impact of the typhoon, including issuance of advisories on appropriate precautionary measures.
"Meralco has consistently requested billboard owners and operators to temporarily roll their billboards up to prevent these structures from being toppled by the strong winds," Zaldarriaga said.
Billboards that fall into electrical facilities are among the main reasons for power outages whenever there are strong winds.
Apart from these measures, Meralco also gave safety tips on using electrical devices and appliances in case there will be flooding:
* Ensure that the main electrical power switch or circuit breaker is off.
* Be sure to be dry when being in contact with any electrical facility.
* Unplug appliances from wall sockets. Turn off permanently connected equipment and unscrew all light bulbs if possible.
* Remove mud and dirt from service equipment or main circuit breaker/fuse and its enclosure using rubber gloves and rubber-soled shoes.
* Make sure that all electrical wires, connectors, and other wiring devices are completely dry.
* When all electrical wires and accessories have dried and are clean, the wiring system of all appliances must be checked by a licensed electrician.
* Do not turn on flood-damaged electrical appliances.
Zaldarriaga urged the public to keep all channels of communication open and ready and charge mobile phones, laptops, radios, and other communication gadgets. Customers may tune in to the different public service radio stations should power interruptions occur.
To report power outages and other concerns, customers may reach Meralco through its official social media pages on Facebook.
Cancelled flights
FOR the safety of its passengers, Philippine Airlines (PAL) has cancelled flights on September 25 and 26, 2022, as Typhoon Karding (international name "NORU") is forecast to affect parts of the central and northern Philippines, including our main hub in Manila (MNL), over the next two days, said Cielo Villaluna, Spokesperson of PAL.
Several flights from Japan (Tokyo Haneda, Fukuoka, Osaka Kansai and Tokyo Narita) will depart with five to six hours delay.
"If you have a flight to or from any of the above areas, we advise you to check the status of your journey by logging on to www.philippineairlines.com and click the "Flight Status" icon on the main page, and then fill in the flight number (without the "PR" or "2P" designation, just the number itself) and date of departure," said Villaluna.
You may also check further advisories on our Official PAL Facebook page, said Villaluna.
Villaluna said for passengers of cancelled flights, you have the option to:
1. Convert your ticket to Travel Credits equivalent to the unused base fare of your ticket. Voucher validity is one year (1) year from date of issuance.
2. Rebook or Reroute your ticket to another flight with available space within 60 days from the original flight in the same booking class or higher within the same cabin class.
3. Refund ticket without penalties, excluding Ticketing Service Charge
You may access the online self-reaccommodation tool for flight rebooking. Simply click the Manage Tab and then select the Flight Disruption button in our homepage at www.philippineairlines.com.
If your contact details are in our reservations records, you will be informed of the status of your flights via e-mail, telephone call or SMS/text.
For more information, you may call PAL hotline (02) (+632) 8855-8888, visit www.philippineairlines.com or our Official PAL Facebook page.
Meanwhile all airports under the supervision of the Civil Aviation Authority of the Philippines (CAAP) are still under normal operations.
In an advisory issued by CAAP spokesperson Eric Apolonio," based on the report submitted by Area Manager 1 Ronald Estabillo, Vigan and Laoag Airports are still on normal operations."
Apolonio added all airports under area V are on normal operations. Generally fair weather prevailing. Commercial power running. Fuel supply (for genset, vehicles, etc) sufficient. All personnel on standby alert and were advised to monitor weather bulletin /track of typhoon.
In a separate report Manila International Airport Authority (MIAA) cancelled 44 domestic flights and five international flights due to bad wethers.
In the flight advisory issued by MIAA Media Affairs 4:40 p.m., cancelled flights, September 25, 2022 (Sunday) are:
KLM Royal Dutch Airlines (KL)
KL 804 Manila-Amsterdam
Air Niugini (PX)
*PX 011/010 Manila-Port Moresby-Manila
United Airlines (UA)
*UA 184/183 Manila-Guam-Manila
CebGo (DG)
DG 6111/6112 Manila-Naga-Manila
DG 6117/6118 Manila-Naga-Manila
AirSWIFT (T6)
T6 143 El Nido-Manila
T6 149 El Nido-Manila
T6 147 El Nido-Manila
Philippine Airlines (PR)
PR 1987/1988 Manila-Tacloban-Manila
*PR 1819/1818 Manila-Davao-Manila
*PR 1861/1860 Manila-Cebu-Manila
*PR 1823/1824 Manila-Davao-Manila
*PR 1863/1862 Manila-Cebu-Manila
*PR 1867/1868 Manila-Cebu-Manila
*PR 1864 Cebu-Manila
*PR 1820 Davao-Manila
*PR 1869 Manila-Cebu
PAL Express (2P)
2P 2147/2148 Manila-Iloilo-Manila
2P 2135/2136 Manila-Bacolod-Manila
2P 2137/2138 Manila-Bacolod-Manila
2P 2825 Manila-Davao
2P 2205/2206 Manila-Roxas-Manila
2P 2983/2984 Manila-Tacloban-Manila
2P 2787/2788 Manila-Puerto Princesa-Manila
2P 2145/2146 Manila-Iloilo-Manila
2P 2966 Busuanga-Manila
2P 2964 Busuanga-Manila
2P 2958 Cotabato-Manila
2P 2050 Caticlan-Manila
2P 2976 Siargao-Manila
AirAsia Philippines (Z2)
*Z2 615 Manila-Davao
*Z2 771 Manila-Cebu. (Jun I. Legaspi)
AIRASIA Philippines on Sunday said outbound flights from Manila before 1700H (5 p.m. Sunday) will push through. However, its return flights to Manila will be retimed until 0300H (3 a.m.) of Monday, 26 September pending significant weather improvements.
CANCELLED DOMESTIC FLIGHTS: 25 SEPTEMBER, Sunday
RETIMED INTERNATIONAL/DOMESTIC (AK/Z2) FLIGHTS: 25 September to 26 September
RETIMED DOMESTIC FLIGHTS: 26 September , Monday
*Guests who are traveling on the affected flights listed above are encouraged to check their registered email and mobile for notifications for updated travel information.
AirAsia Philippines Spokesperson and Head of Communications and Public Affairs Steve Dailisan said, "In AirAsia, safety is always the topmost priority. Our Allstar team is on standby in all of our regional stations to look after the needs of our affected guests. We have also activated our alwaysREDy: anytime, anywhere partners to respond to areas which will require immediate assistance.
AirAsia is one with the entire nation in praying for the safety of everyone during these times."
The flight disruptions we are currently experiencing are caused by a force majeure event. However, AirAsia is making the following options available to guests whose flights have been affected:
Move Flight option: Change to any new travel date within 30 days from the original departure date.
Credit account: Retain the value of the flight booking in the guest's AirAsia BIG Member account for future travel with AirAsia to be redeemed within 730 calendar days (2 years) from the issuance date. The travel date of the new booking can fall on any date within the published flight schedule on airasia.com
Refund: Access AVA (Allstar Virtual Assistant) through the airasia Super App to facilitate refund request.
Guests who wish to make booking changes online may go to airasia.com and click on the AVA icon on the lower right of the screen. From the categories available, click on "Booking Changes" then "Flight Change" and finally "My flight was changed by AirAsia." From there, simply follow the instructions to make changes to your booking.
AirAsia Philippines guests traveling over the next few days are strongly encouraged to check their flight status and visit the airasia newsroom for the latest updates.
AirAsia is closely monitoring the situation and reserves the right to announce further policies according to the latest developments. By ALFRED DALIZON, PAUL M. GUTIERREZ, ZAIDA DELOS REYES, JUN I. LEGASPI & ARLENE RIVERA
AUTHOR PROFILE
Nation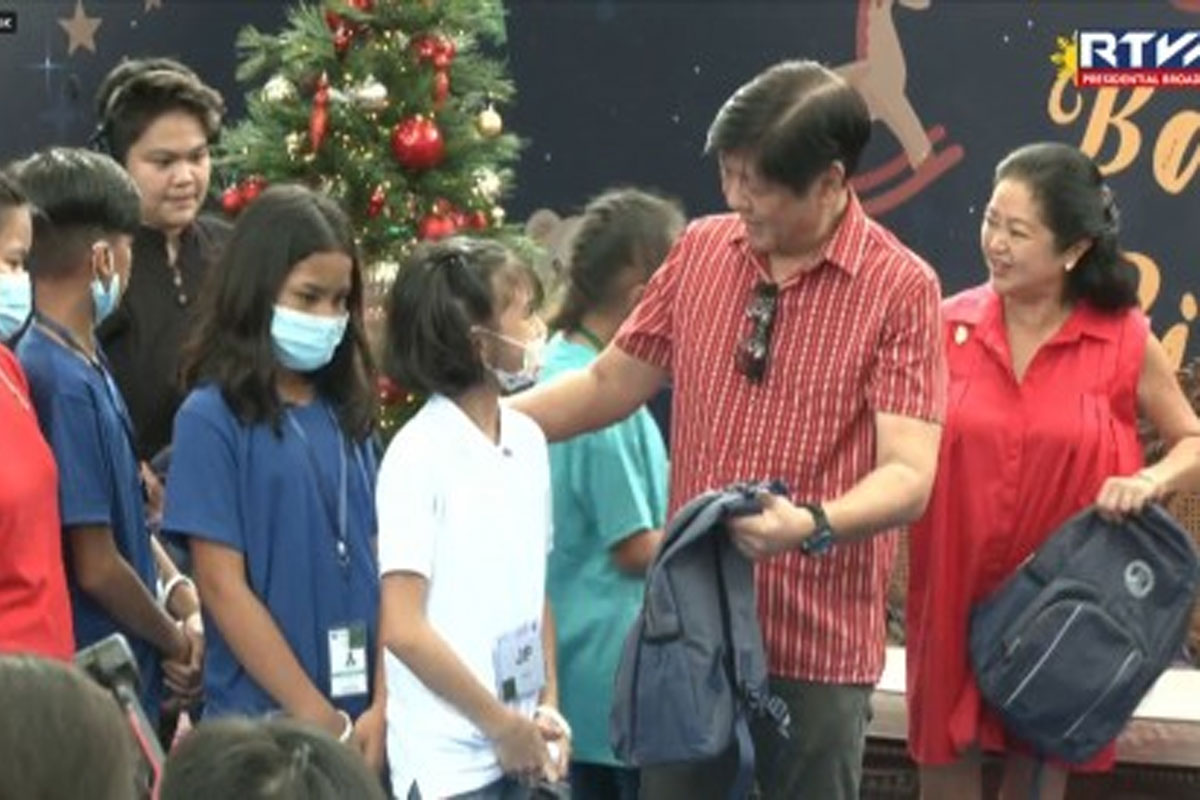 SHOW ALL
Calendar