, Teng, Jojo, Pipo, Franky, Georgie, Willis, Fidel, Rene show that they are the stuff perfect dads are made of. Other photo shows the bowling enthusiasts proudly wearing the bowling shirts and 'best father' medals gifted them by their kids on Fathers Day.
Perfect fathers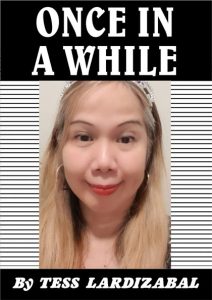 BOBBY. Roger. Nick. Teng. Jojo. Pipo. Franky. Georgie. Willis. Fidel. Rene.
Their names may not be carved on Hollywood's Walk of Fame, but they are permanently etched in a more formidable fortress in the hearts of their respective kids and wives.
Last Fathers Day, this fun group showed that they are the stuff perfect dads are made of.
Bonded by a common fondness for bowling, these fathers' kinship is defined by their wit as well as deep love for their families and friends.
Bobby never fails to light up any occasion with his sunny disposition. A DIY concert king, he boasts of music paraphernalia that turns group parties into major production events. Wife Chelo complements him with her superb party hosting skills.
Roger is revered for his gentle, responsible ways. He commands great respect from everyone. Nowadays, his best buddies include his fishing and bowling gear. Together with amiable, friendly and witty wife Judith, they make an ideal pair.
Nick is the quiet comic. Despite his serious stance, he can drop a funny line or two without effort. No wonder gentle, softspoken wife Annie adores him endlessly.
Everybody loves Teng for his unconditional devotion to family, friends and country.
Jojo comes with a treasure trove of surprises. He continues to thrill the group with his youthful groove and glow and his 'Tom Cruise' aura. Wife Cynthia serves as his fountain of laughter and energy.
Pipo is the car enthusiast. The group's 'Gabby Concepcion' always enlivens get-togethers with his hilarious one-liners and random professions of devotion for his wife, food entrepreneur Judymae.
Franky found his way into the group via his singing prowess.
Georgie, Willis, Fidel and Rene are exceptional family men in their own rights.
A 'Best Dad' banner also goes to Rene, a handy man who always has a lending hand for others. His animated better half Alen provides an interesting harmony to his serious yet funny demeanor.
All of them are clowns, lives of the parties in various degrees. Amid their respective successes in New York, they remain grounded, humble and sensible.
These doting daddies' humility has paid them off with more blessings, happy families, peace and bliss.
This is why, for everybody whose lives they have touched, they are superheroes. They emit and attract good karma.
This is not a late Dear Daddy tribute to these great Fil-Am New Yorkers. For every day is worth honoring them as if it were Father's Day.
Their kids and better halves Chelo, Judith, Annie, Cynthia, Judymae as well as the rest would confirm this in a blink. And with a standing ovation.
For comments and suggestions, send email to tesslardizabal@yahoo.com or text 09175841714 (Viber only.) Like, follow and share journalnews.com.ph.
AUTHOR PROFILE
Opinion
SHOW ALL
Calendar