DSWD Usec Alan Tanjusay
PBBM appoints TUCP spox Tanjusay as DSWD usec
PRESIDENT Ferdinand Marcos Jr. appointed labor leader and Trade Union Congress of the Philippines (TUCP) spokesperson Alan Tanjusay as Department of Social Welfare and Development (DSWD) undersecretary to oversee the new administration's renewed commitment to continue the government's welfare services and deradicalization programs to former rebels and their families.
Marcos appointed Tanjusay to the DSWD Office of Undersecretary for Inclusive and Sustainable Peace (OUSISP), an office under the department that has been providing an extensive range of welfare services and deradicalization programs to rebel returnees and their families including women and children in far-flung, hard-to-reach communities.
Tanjusay had a combined 15-year tour of duty as a journalist for local tabloid and broadsheet newspapers and for a Manila-based Japanese television and newspaper which cover social and political issues before he was spokesperson for workers and policy advocacy director for the largest federation of unions, the Associated Labor Unions (ALU) and for the labor center TUCP for another 12 years.
In his stint in the labor movement, Tanjusay spoke for the workers and their families' interest in radio, TV and newspapers and promoted labor rights and welfare in the Senate and the House of Representatives' labor policy technical working groups' deliberations and pushed for fair wages, the enactment of the Security of Tenure bill, the improvement in the wage setting mechanism and the measures on compliance to the health and safety of workplace standards.
He recently helped lead the ALU and TUCP campaign raise the minimum wage by filing wage increase petitions in several regions across the country and was also lauded for advocating for the government ban on compulsory wearing of high-heeled shoes in workplaces.
Tanjusay also represented the workers' sector in local and international dialogue on improving workers participation in tripartism and bipartism social dialogue mechanisms with government and business sector partners.
"I am grateful to President Marcos for allowing me to serve our vulnerable sector in another capacity in particular the rebel returnees, their families, the conflict-affected and vulnerable indigenous peoples' communities including the women and children in geographically isolated areas. I am honored to oversee and to further implement government caring services and targeted programs uniquely prepared by our driven DSWD officers and staff for these vulnerable sectors. Of course, I am eager to be working under an ardent boss and resolute DSWD Secretary Erwin Tulfo along with highly professional men and women of DSWD family," Tanjusay said.
AUTHOR PROFILE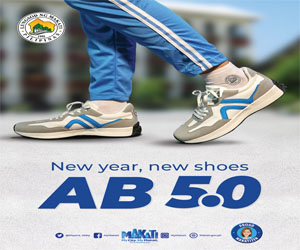 Nation
SHOW ALL
Calendar