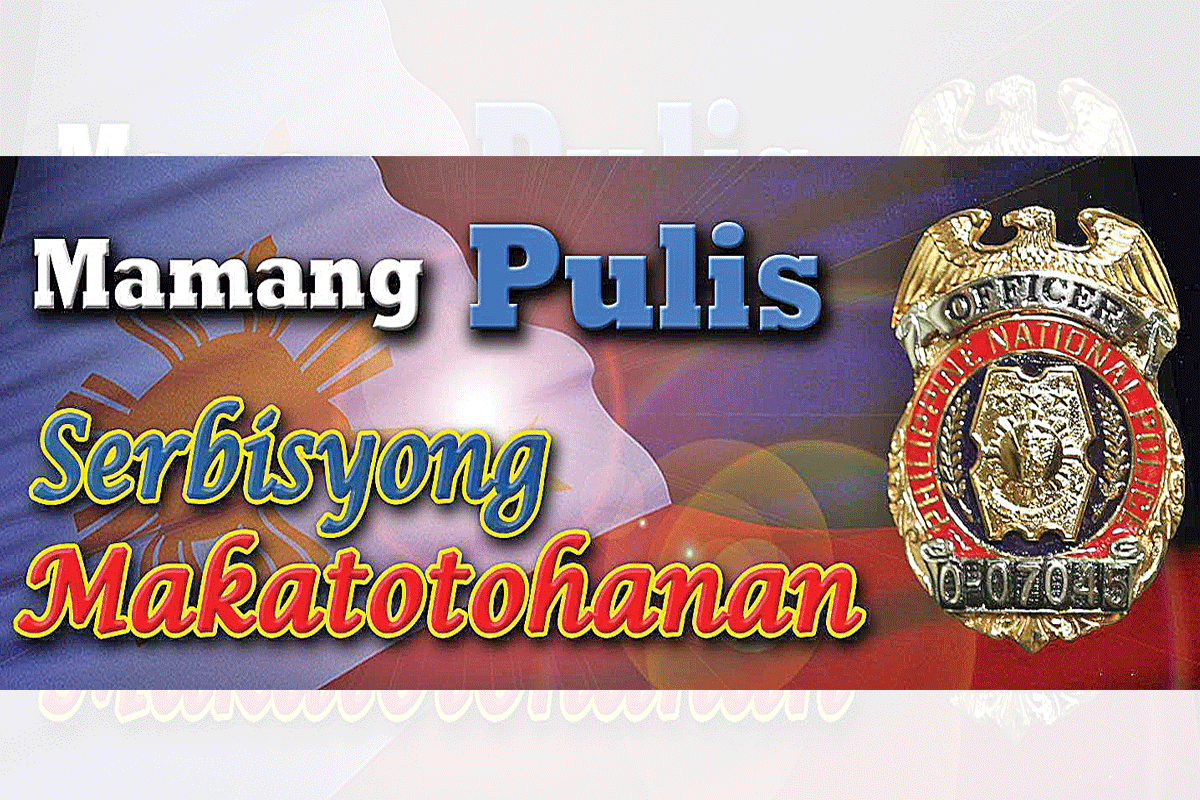 PAY NPA 'permit-to campaign fees' and be charged, Eleazar warns politicians
PHILIPPINE National Police (PNP) chief, General Guillermo Lorenzo T. Eleazar has reminded anew politicians gunning for different elective seats in the forthcoming May 2022 elections not to pay so-called 'Permit-to-Campaign Fees' usually being demanded from candidates by the Communist Party of the Philippines and its armed wing, the New People's Army.
"As the national polls draw near, the CPP/NPA is expected to again take advantage of the elections for financial gain through extortion," the top cop said.
He explained that communist rebels usually profit from the elections by demanding "permit-to-campaign fees" from politicians who plan to run for public office in local or national elections.
Security officials said that the CPP/NPA was believed to have amassed nearly P196 million from their so-called 'extortion' activities during the 2016 and 2018 elections alone.
The rebels are known for demanding the following amount from candidates planning to campaign in areas where they are known to have a large influence: P300,000-P650,000 for governors and vice-governors; P200,000-P500,000 for mayors; and P50,000-P100,000 for barangay officials.
Those who refuse to heed their extortion demands are subjected to harassments or prevented from campaigning in areas in the countryside where they have a considerable presence.
Security officials said that frequently being targeted for extortion by the leftist rebels are those running for governor, vice-governor, mayor, vice-mayor, board members and even barangay captains.
349 pols monitored to be supporting CPP/NPA
In February 2019, Department of Interior and Local Government (DILG) Secretary Eduardo M. Año bared a watchlist containing 349 local and national government officials who are allegedly providing support to the CPP/NPA by form of extortion money and 'permit-to-campaign fees.'
The former Armed Forces chief of staff said that based on intelligence reports received by the DILG, 349 local and national government officials including congressmen, provincial governors and mayors down to the barangay councilors have been identified as source of financial aid and are tied to the communist rebels.
"We now have a watchlist, we know you. So if you are supporting communist rebels, in any way, you ascertain yourself as a supporter of terrorism and an enemy of the state, you establish yourself as an accomplice to their cause. "We cannot win the war against terrorism if these local officials continue funding the very source of terrorism in the first place," he said then.
The DILG Secretary said that of the 349 officials, there are 11 provincial governors; five vice governors; 10 provincial board members; 55 mayors; 21 vice mayors and 41 councilors.
Also in the list are 126 barangay captains, 50 barangay councilors, and eight other barangay officials.
"This number is not alarming as compared to the total number of barangays in the country, but it sends a message that extortion starts at the community level, down in the grass roots," Sec. Año said.
The DILG chief said that the other source of rebel extortion money are 11 former local government unit (LGU) officials, 10 incumbent congressman, and one former congressman.
"Iyon po ay 349 na tao na nagbibigay ng pera sa mga terorista kaya naman patuloy silang nakakapag-operate. Can you just imagine that? Our own government officials giving funds to the enemy," Año said in 2019.
His spokesperson and DILG Assistant Secretary Jonathan E. Malaya explained that according to the same report, these cases involving the said LCEs are distributed in all regions of the Philippines with Region 5 tallying the most cases with 154.
"Extortion money comes from everywhere, all across the nation. Whether these officials gave their support voluntarily or involuntarily is immaterial. Politicians and local leaders should shun any connection with these communist rebels. Do not harbor, support terrorists," Malaya said.
According to Malaya, Regions 10, 4, 11, 2 and 8 tallied 34, 26, 22, 21 and 20 officials financing CPP-NPA, respectively. Region 6 has 15 CPP-NPA supporters, and Region 1 and 12 with 12 apiece; 10 for Region 3; 9 for National Capital Region; Region 7 with 5; and CARAGA, CAR and Region 9 registering the least with 4, 3 and 2 officials.
Thus, the two encouraged local officials to report and work with local authorities especially the PNP or Armed Forces units in their area if they are being harassed or forced by the Reds to pay revolutionary tax or other form of financial aid to them.
Both Sec. Año and Gen. Eleazar urged the public not to vote for candidates who support or who have links with communist terrorist groups.
"Huwag po nating suportahan ang mga gawain ng mga makakaliwa, ng mga terorista, ng mga CTGs. Huwag po nating iluklok ang mga kandidatong may kaugnayan sa mga komunistang grupo," said Sec. Año.
"Maging sa lokal na pamahalaan man, sa senado, kongreso at maging mga partylist groups na makakaliwa. Sa ganitong paraan po ay nakatulong tayo sa pagsugpo sa komunismo/terorismo tungo sa totoong pangmatagalan kapayapaan sa bansa," he added.
Gen. Eleazar joined the DILG chief in reminding all governors, mayors and all candidates in the forthcoming elections to steer clear of directly or indirectly giving financial, material and political support to the CPP-NPA for "permit to campaign fees" as it is a violation of the law.
"You do not need them to win nor to campaign. What you need is a robust platform and a desire to serve the people within your jurisdiction," said the DILG chief.
The DILG has released Memorandum Circular 2018-211 reminding all local chief executives and LGU officials that giving any form of support to communist rebels is a violation not only of Executive Order 733 but also of RA 10168.
"I want to remind persons planning to run in the elections that giving in to this demand for money by the CPP/NPA, would mean giving the communist rebels financial support and would make them liable for violation of several special laws including the Anti-Terrorism Act of 2020," Gen. Eleazar said.
The PNP chief cited Duterte's declaration of the CPP/NPA as a terrorist organization under Proclamation no. 374 in connection with Section 3 (e) (1) of Republic Act 10168 or the Terrorism and Financing Prevention and Suppression Act of 2012.
"Ayon po dito sa Republic Act 10168, nahaharap sa kaso ang sinumang magbibigay ng suportang pinansyal sa alinmang teroristang grupo. Any amount given to the terrorist group would be considered financial support to enable the group to carry out an attack," he pointed out.
Violation of RA 10168 is punishable with 20 to 40 years of imprisonment and a fine of not less than P500,000. A politician could also have his property, funds, and other assets frozen by the Anti-Money Laundering Council.
Gen. Eleazar warned that a political candidate may also be held accountable as a principal in terrorist activities under Section 12 of the Anti-Terrorism Act of 2020 and could face charges under the Omnibus Election Code of the Philippines.
"Nanawagan po tayo sa mga balak kumandidato sa nalalapit na halalan na huwag po tayo magbibigay ng tinatawag na 'permit-to-campaign fee' sa CPP/NPA dahil wala itong pinagkaiba sa pagsuporta sa mga rebeldeng komunista at sa kanilang paghahasik ng karahasan sa ating mga komunidad," the PNP chief said.
"As public officials or soon to be public officials, you are at all times accountable to the people and must uphold public interest over personal interest," he added.
AUTHOR PROFILE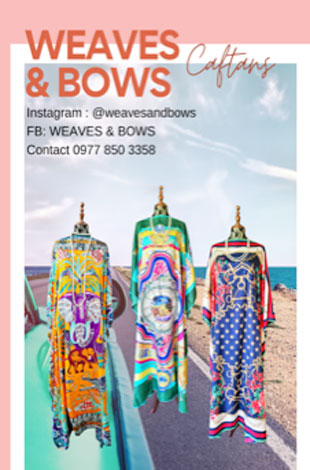 Opinion
SHOW ALL
Calendar