PANDEMIC WON'T STOP PNP-DEG , PDEA AGENTS FROM DOING THEIR JOB
KUDOS to officers and men of the Philippine National Police Drug headed by General Gilor Eleazar and the Philippine Drug Enforcement Agency led by Eleazar's 'foster brother' from Philippine Military Academy, Director General Wilkins Villanueva who won't be stopped from doing their job of going after top targets and accounting for shabu and other prohibited substances in the country amid the pandemic.
###
Government critics may find it an 'unpleasant news' but it is a fact that since July 2016 to date, the PDEA and the PNP have partnered in waging their vaunted 'war on drugs,' dismantling 789 drug dens and 18 clandestine shabu laboratories, arresting 12,356 'high-value targets' including 979 government employees, elected officials and 117 uniformed personnel and accounting for P59.93 billion of dangerous drugs, P49.31 billion of them shabu.
###
Another good news from Villanueva, a 'warrior' from PMA 'Maringal' Class of 1988 is that a total of 22,093 barangays were also declared as 'drug-cleared' during the period, or 52.55 percent of the country's 42,045 barangays.
###
Since May 22 last year, the day he was named by President Duterte to head the PDEA which is the government's lead anti-narcotics agency, Villanueva has led his men in clearing a total of 1,790 barangays nationwide with the support of the PNP, local government units and other government agencies. It means that over the past 14 months, 1,790 barangays have been cleared of any presence of drug traffickers, users, secret shabu dens and other facilities turning them into much safer places to live as a result of reduced street crimes mostly attributed to drug addicts and dealers in the past.
###
It should be noted that those accomplishments were made amid the COVID-19 pandemic which has caused the lives of 80 policemen to date. In fact, a major concern of every anti-narcotics officer nowadays is not the danger they will be facing at the hands of armed and dangerous drug traffickers but the possibility they may catch the killer virus.
###
Thus, I would like to commend the PNP in general and the PNP-DEG in particular for playing a major role in the Duterte government's successful war on drugs since July 2016 when they launched dozens 'intelligence-driven' operations which led in the seizure of multi-billion peso worth of prohibited drugs specifically shabu and its precursors and manufacturing equipment.
###
Since the start of the year, PNP-DEG operatives under Brigadier General Remus Medina have been commended by Gen. Eleazar for their intensified effort to neutralize more 'high-value targets' in the country resulting in the conduct of joint operations with the PDEA and different PNP Regional Offices which resulted in the seizure of nearly P1.3 billion worth of shabu.
###
From May to June, the PNP-DEG accounted for more than P500 million worth of high-grade shabu following four separate operations which left at least five heavily-armed drug traffickers dead in shootouts.
The common denominator of the neutralized suspects: they were monitored to be getting their huge drug supply from Chinese drug lords already serving time in the national penitentiary.
###
Two of the suspects slain in a gunfight in Pasig City yielded 22 kilograms of the so-called 'poor man's cocaine' worth P149.6 million. Last June 10, a PNP-DEG-led operation in Cebu province resulted in the killing of three armed 'HVTs' in a firefight and the confiscation of 10 kilos of shabu worth P68 million and several high-powered firearms and ammunition.
###
Last June 13, PNP-DEG operatives also joined the PDEA and the National Capital Region Police Office headed by Major Gen. Vic Danao Jr. in arresting two suspected Chinese drug lords who yielded 155 kilograms of shabu worth over P1 billion in Parañaque City and Imus City in Cavite.
###
Last July 8, two more 'HVT's in Central Visayas were killed in a gunbattle with PNP-DEG offices in Cebu City. The slain suspects yielded some P30.6 million worth of shabu and two guns. Four days later, combined PNP-DEG, NCRPO and PDEA officers gunned down three 'HVTs' in a shootout in Pasig City. Recovered from the three were four kilos of shabu worth P27.2 million.
###
Last Saturday morning, members of the PDEA, the PNP-DEG, the Cavite police and the Task Force Noah of the Intelligence Service of the Armed Forces of the Philippines arrested two suspects during a. buy-bust operation in Bacoor City in Cavite which led in the recovery of 20 kilograms of shabu worth P136 million.
###
Last July 12, PNP-DEG operatives also participated in a controlled delivery operation at the Central Post Office in Quezon City which led in the arrest of two women after they claimed 5,637 pieces of Ecstasy tablets worth nearly P9.6 million. The banned designer drugs were shipped from Neuss, Germany.
###
Apart from busting big-time shabu traffickers, PNP-DEG men are also helping the PNP and the PDEA in their 'search-and destroy' operations against clandestine marijuana plantation sites in the Cordillera region.
###
Last Wednesday, the PNP-DEG joined the Cordillera Police Regional Office headed by Brig. Gen. Ronald Lee and the PDEA in a marijuana eradication drive in Tinglayan, Kalinga which led in the uprooting and destruction of around P24.7 million worth of fully-grown cannabis plants and seedlings.
###
PNP-DEG men also joined the Davao del Sur police and the Army's 39th Infantry Battalion in torching some P3 million worth of marijuana plants in Kiblawan, Davao del Sur last Saturday.
###
Over a dozen persons wanted for non-bailable drug trafficking charges under Republic Act 9165 or the Comprehensive Dangerous Drugs Act of 2002 have also been arrested by the PNP-DEG this year. Those operations are a proof that police are not sleeping on their job despite the risk of catching the virus.
AUTHOR PROFILE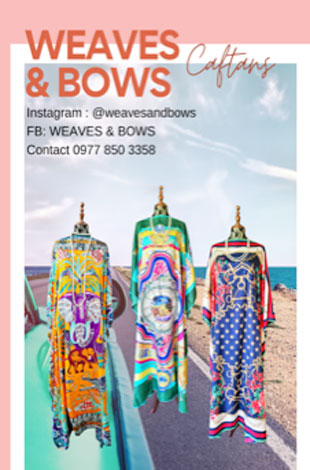 Opinion
SHOW ALL
Calendar