Pag-IBIG can fund home solar power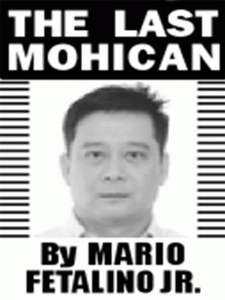 I'M looking forward to meeting a friend who's offering a product which I think is sought by many Filipino power consumers today – solar power technology.
One could be keeping lots of money to pay horrendous Meralco bills if the technology doesn't appeal to him at all.
A few months back, my friend called me up and briefed me on his offer which has two features – installation and financing.
He told me they can install the solar power technology in my house and start enjoying affordable electricity which I have been dreaming about for a long time. Question is how do I pay the cost? Well, he said Pag-IBIG can finance it.
Interestingly, my pal said they are eyeing a partnership with Pag-IBIG for this matter. I'm aware it has a loan facility for home improvement.
In fairness, Pag-IBIG has been faithful to its mandate to help Filipinos gain decent housing. I don't see any reason such partnership between the company of my friend and Pag-Ibig won't push through.
I hope he calls me up soon to deliver the good news.
In a related matter, renewable energy firm Solar Philippines Nueva Ecija Corp. will raise funds to put up its largest solar project in Southeast Asia and boost the country's renewable energy capacity.
SPNEC got the nod of the Philippine Stock Exchange and Securities and Exchange Commission for an initial public offering next month.
The company is offering 2.7 billion shares for P1 apiece between December 1 and 7 as the renewable energy firm targets to raise P2.7 billion.
It will use P1.3 billion from the IPO to complete its first 50-megawatt project, while the excess will be used for land banking.
"We thank the PSE and SEC for approving this IPO, which aims to give the public a new option to invest in RE and increase the RE capacity of the Philippines," Solar Philippines founder Leandro Leviste said.
SPNEC will build a 500-megawatt (MW) project in Nueva Ecija, part of the 1-gigawatt projects of Solar Philippines eyed to operate by next year.
Solar Philippines' 63-MW project in Batangas with Korea Electric Power Corp. is already operational. Its project with Razon Group's Prime Infra in Tarlac is up for expansion at up to 200 MW.
The projects in Batangas and Cavite with a combined renewable energy capacity of 140 MW are expected to be fully operational by 2022.
"We've decided to make this our group's first venture into the public markets because this is the asset that we are proudest to showcase: a site where the largest solar project in Southeast Asia will rise, with potential for expansion given its proximity to Manila, to meet the growing demand for renewable energy in the Philippines," Leviste added.
During the 26th United Nations Climate Change Conference, Energy Secretary Alfonso Cusi reaffirmed the country's commitment to supporting the global initiative of shifting to a cleaner source of energy.
Among the commitments made by the Philippines is the "rapid scale-up deployment of clean power generation.
Things are really looking good for solar energy in the country.
**
For comments, please call or text 09569012811 or email lastmohican2004@yahoo.com
AUTHOR PROFILE
Opinion
SHOW ALL
Calendar