P481.7B state fund given away to favored companies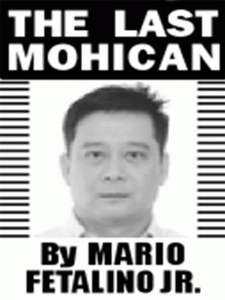 FISCAL and non-fiscal incentives are going to be rationalized to ensure they are performance-based, targeted, time-bound, and transparent.
This is expected by the Department of Finance following the enactment of the Corporate Recovery and Tax Incentives for Enterprises law last March. Otherwise, the government will lose more revenues.
Fiscal incentives enjoyed by favored enterprises have cost the government P481.7 billion in foregone revenues in 2019 alone, or a year before the landmark congressional approval of the law that finally introduced bold reforms in the corporate income tax system.
This substantial amount already represents a decrease from the P518.7 billion in tax perks given away by the government in 2018 through the various investment promotion agencies (IPAs) and through fiscal incentives granted to cooperatives, according to a report to Finance Secretary Carlos Dominguez III.
According to the report of the DOF-Domestic Finance Group (DFG),of the P481.7 billion worth of incentives granted to a select group of corporations in 2019, P149.28 billion or almost a third of the total were in the form of income tax incentives.
These include the income tax holiday accounting for P68.4 billion (14.2 percent); the special income tax rate for IPA-registered enterprises accounting for P66.41 billion (13.8 percent); and the income tax incentives for cooperatives accounting for P14.47 billion (three percent), said Assistant Secretary Ma. Teresa Habitan of the DFG.
The incentives for the value-added tax accounted for P283.45 billion (58.8 percent) of the incentives; exemptions from customs duties, P47.59 billion (9.88 percent) and the percentage tax incentive availed by cooperatives, P1.38 billion (0.29 percent), she added.
The DOF study covered 11,431 enterprises that filed their tax returns, of which 5,749 were IPA-registered firms and 5,682 were cooperatives.
Of those that availed of income tax incentives, 3,083 were IPA-registered companies and 4,371 were cooperatives, she added.
These amount to a total of 7,454 or 57.5 percent of the 11,431 enterprises that were granted income tax perks, Habitan said.
The various IPAs include the Board of Investments (BOI), Regional Board of Investments – Autonomous Region in Muslim Mindanao, Philippine Economic Zone Authority, Bases Conversion and Development Authority, Subic Bay Metropolitan Authority, Clark Development Corporation, Poro Point Management Corporation, Cagayan Economic Zone Authority, Zamboanga City Special Economic Zone Authority, Aurora Pacific Economic Zone and Freeport Authority, Authority of the Freeport Area of Bataan, and Tourism Infrastructure and Enterprise Zone Authority.
The Government Service Insurance System (GSIS) is now offering its housing units for lease. Under the scheme, GSIS will rent out its housing units to interested parties who will be given the priority to purchase it any time during the lease agreement.
GSIS President and General Manager Rolando Ledesma Macasaet said the program, dubbed "Lease With Option to Buy" or LWOB Program, offers a lease agreement that will be valid for one year, renewable at the option of GSIS.
If the unit is occupied, the occupant will be given the priority to lease with an option to buy the property. If the property is unoccupied, it will be open for rental to anyone who will qualify for the program. To qualify for the program, an interested lessee must be a Filipino citizen who is legally authorized to enter into a lease agreement and financially capable to pay rental obligations.
If lessees will opt to buy the property, they must submit an option-to-buy proposal for approval of GSIS. The purchase amount is equivalent to the current market value of the property at the time of approval or any offer received for same property, whichever is higher.
Prospective lessees only need to submit a properly accomplished application form and two valid government-issued identification cards.
**
For comments, please call or text 09569012811 or email lastmohican2004@yahoo.com
AUTHOR PROFILE
Opinion
SHOW ALL
Calendar