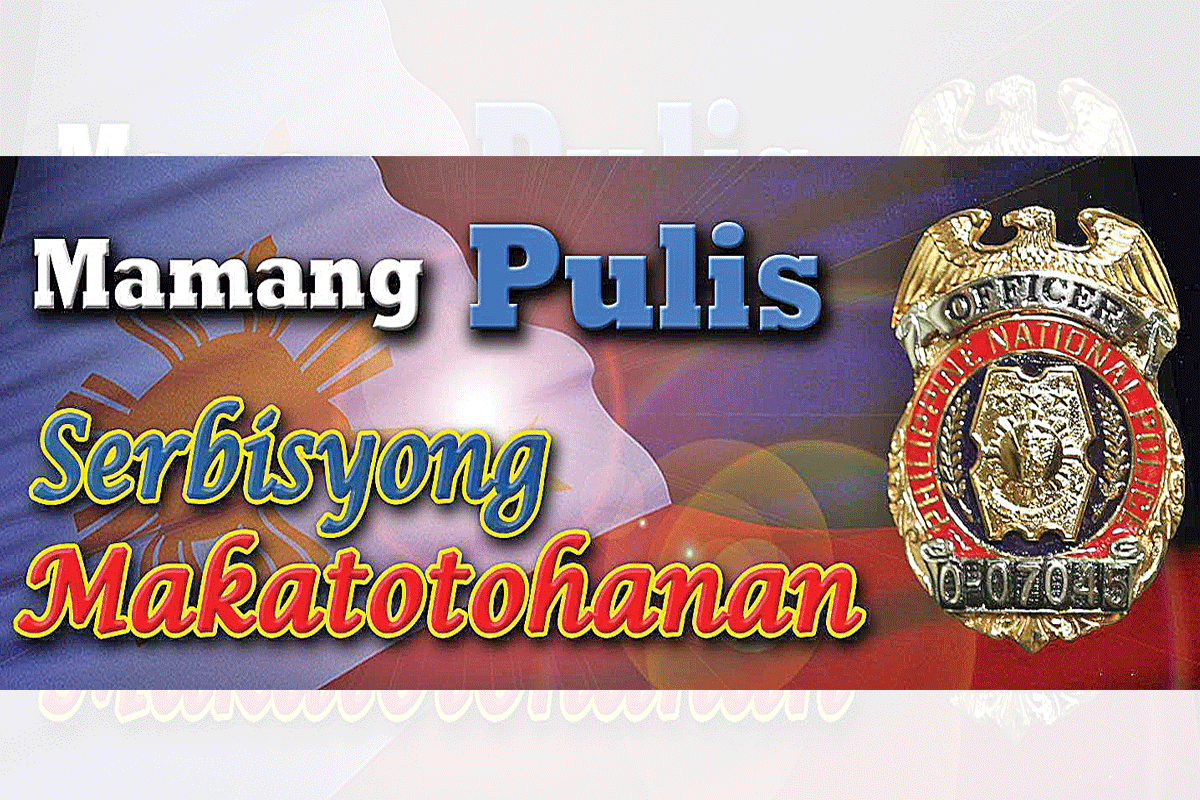 P30B world-class equipment acquired by PNP under DU30 admin
THE Philippine National Police (PNP) acquired over P32 billion worth of brand-new equipment during the past six years of the Duterte presidency to further boost its 'move, shoot, communicate and investigate' capabilities and make it par with modern police forces in Asia and other parts of the world, the Journal Group learned yesterday.
Records from the PNP Directorate for Logistics headed by Major General Ronaldo E. Olay showed the following PNP acquisitions thru its Capability Enhancement Program of CEP since 2016.
In 2016, the force was able to procure P2,072,824,000 worth of Mobility, Firepower, Communication, Internal Security Operations/Anti-Terrorism, Civil Disturbance Management and investigation equipment.
In 2017, it received a total of P6,787,910.980 to procure additional equipment followed by another P7,136,300.700 CEP in 2018; a 2019 CEP worth P5,472,889.000; a CEP 2020 worth P3,277,055,000 a CEP 2021 worth P2,035,300,000; and a CEP 2022 worth P2 billion.
Acquired by the police force in 2016 were 38 land vehicles, 10,000 short firearms, 209 communication equipment, 16,063 ISO equipment and 1,791 investigative equipment.
In 2017, its CEP budget allowed it to procure 190 vehicles, 10,000 pistols and 97 long firearms, 6,584 communication equipment, 12,751 ISO equipment and 1 investigative equipment.
In 2018, the PNP's CEP budget allowed it to purchase 776 motor vehicles, 28 watercrafts, 17,493 long firearms and 10,000 short firearms, 470 communication equipment and 25,073 ISO equipment.
Thru the government's Bangon Marawi program, the PNP also acquired 30 more land vehicles, 376 automatic rifles, 133 communication equipment and 122 ISO equipment.
Its 2019-2022 CEPs likewise allowed the force to acquire 860 mobile equipment in 2019; 518 in 2020; 637 in 2021; and 993 in 2002; 836 land vehicles in 2019; 506 in 2020; 637 in 2021; and 993 in 2022;
22 watercrafts in 2019; and 12 in 2020; 3 aircrafts in 2019; 10,533 long firearms and 18,002 short firearms in 2019; 4,088 additional guns in 2020; 4,270 other weapons in 2021 and 9,544 more firearms in 2022; as well as 21,964 more ISO equipment in 2019; 4,320 similar equipment in 2020; 5,399 in 2021; and 2,880 in 2022.
Early this month, PNP Officer-in-Charge, Lieutenant General Vicente D. Danao Jr. said that their newly-procured 'move and shoot' equipment worth overP765 million will further help them respond to the major challenges brought about by criminals and terrorists in the country amid the new normal.
Danao said the brand-new motor vehicles and guns will further beef up their capability to fight criminality, insurgency and terrorism in the country as the PNP prepares to ensure the smooth transition of the presidency from President Rodrigo Duterte to President-elect Ferdinand 'Bongbong' Marcos Jr. on Thursday.
Danao also assured the public that more 'top-of-the-line equipment' are in the PNP drawing board to help boost the 'move, shoot, communicate and investigate' capabilities of the police force under the new normal where they can help address the threats of COVID-19 while fighting criminality, terrorism and corruption.
The PNP-OIC likewise assured the citizenry they also have an honest-to-goodness transparent procurement program wherein the best they their money can buy are prioritized while millions of pesos saved as a result of quality equipment offered to them by the lowest bidders are procured by the PNP Directorate for Logistics headed by Major Ronaldo E. Olay.
Danao, joined by Olay, also the chairman of the PNP National Headquarters Bids and Awards committee, said the new equipment were procured under the PNP's Capability Enhancement Programs 2015, 2018, 2019, 2020 and 2021.
They also got help from the Congress-introduced Initiative Appropriation Fiscal Year 2021 and Trust Receipt 2018 to buy the equipment with a total contract price ofP765,115,073.40.
Danao said the NHQ and Logistics Support Service Bids and Award Committee and the Philippine International Trading Inc. successfully procured the equipment following a strict and very transparent bidding process wherein the bids of all proponents were subjected to a thorough examination.
The PNP-DL headed by Olay and the PNP-LSS led by Brigadier Gen. Lorenzo B. Detran Jr. are the principal PNP offices involved in the program to procure more 'move, shoot, communicate and investigate' equipment for the police force following strict government bidding processes.
Olay said their latest equipment include 16 units of brand-new marked vans to be used by PNP national support units; the vans procured from MGM Motor Trading Inc.; three units of Light Transport Vehicles to be used by the PNP Training Institute and the PNP Academy, 8,358 units of Turkish-made caliber 9mm Striker Fired Pistols to be used by PNP Academy graduates and new PNP recruits, the weapons procured from JV of Nashe Enterprise and Girsan Makina Turkey; 8,500 units of cal. 5.56mm Basic Assault Galil Rifles procured under a Philippine-Israel government-to-government procurement made thru representations from R. Espinelli and Israel Weapons Industries Ltd.; and 620 units of Autogated Night Vision Device from MKU Limited, the equipment to be used by the different PNP Mobile Forces; 34 units of Israeli-made cal. 7.62mm Light Machine Guns procured under a G2G Procurement thru a joint venture of the R. Espinelli and Israel Weapons Industries Ltd., the weapons to be used by members of the PNP Maritime Group; 45 Explosive Detector Dogs procured thru the Zemog K9 Training Center Group, Inc., the dogs to be used by the PNP Explosives and Ordnance Disposal/K-9 Group; and 5,298 units of All-Purpose Undershirt Vests procured thru the joint venture of Aholdtech Corporation and Jiansu Zhongyi Special Fiber Co. Ltd.
Under the PNP modernization program, Body-Worn Cameras or BWCs have also been procured and are now being used by selected police units as part of its effort to promote transparency and at the same time protect their officers from harassment charges each time they serve a warrant of arrest or a search warrant for illegal possession of drugs, firearms and explosives.
The PNP has also set its sights on acquiring more aircraft to better fight crime and terrorism. Programmed for acquisition by the PNP last year were 12 aircrafts including two fixed-wing planes. Early this year, the PNP formally accepted the delivery of three brand new H-125 Airbus single engine helicopters.
The PNP now has seven H-125 Airbus choppers, two R-22 Robinson choppers and a fixed-wing trainer plane in its fleet.
AUTHOR PROFILE
Opinion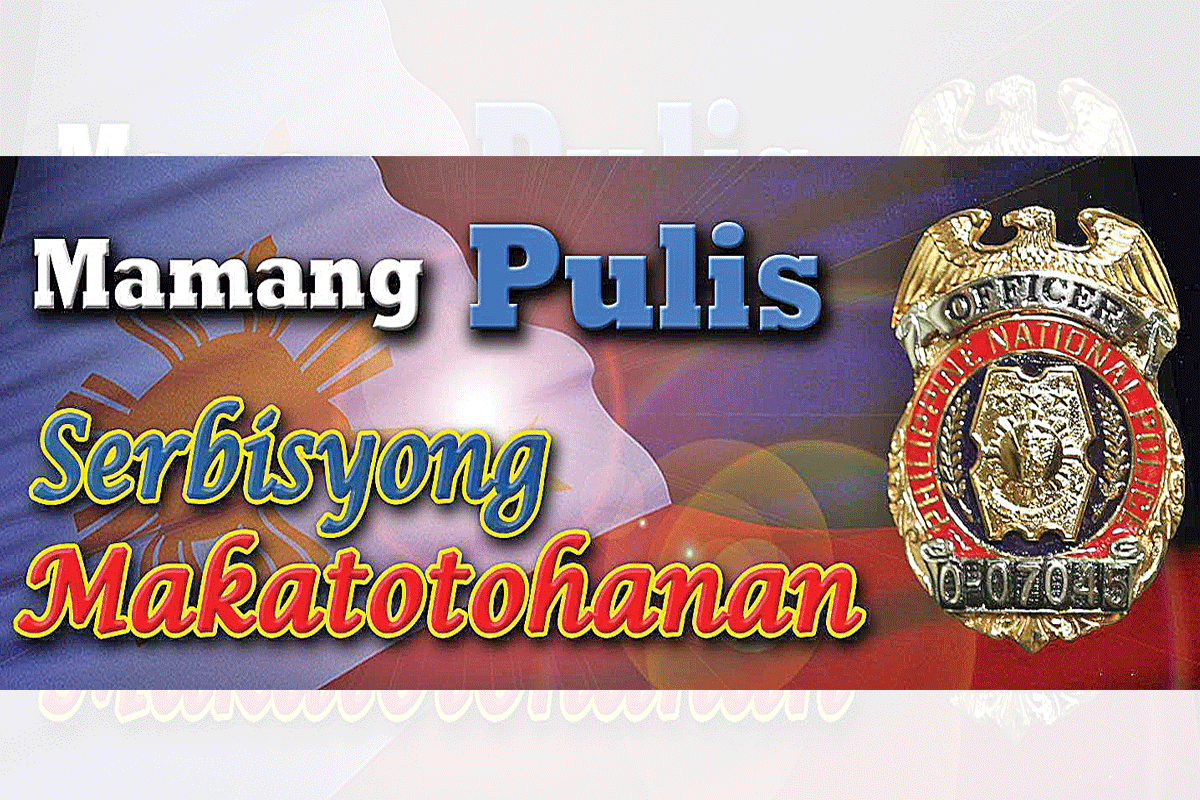 SHOW ALL
Calendar