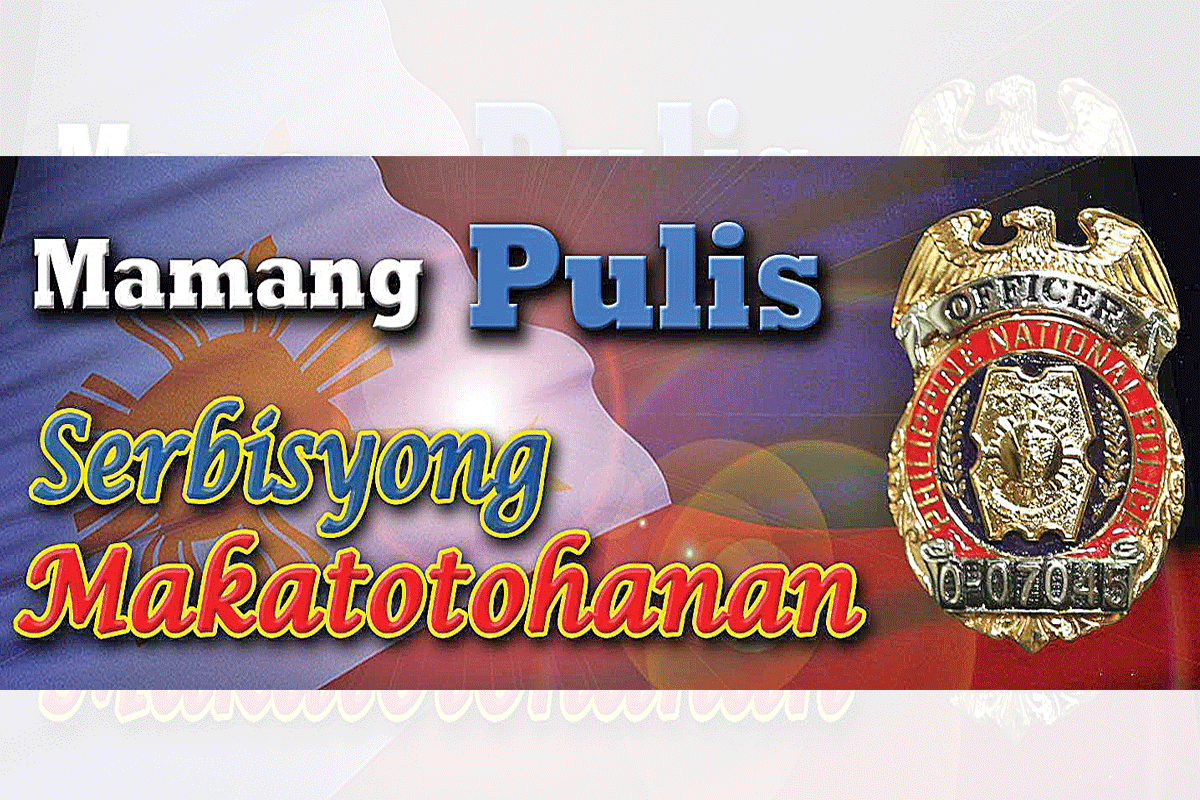 Outstanding NCRPO men cited as metro cops mark 120th police service anniversary
OUTSTANDING officers and men of the National Capital Region Police Office (NCRPO) have been commended by the Philippine National Police (PNP) headed by General Guillermo Lorenzo T. Eleazar who asked them to continue the good job they have been doing in fighting drugs, criminality and corruption in Metro Manila which remains to be the PNP's 'show window' ' when it comes to police performance and integrity.
Led by Major General Vicente D. Danao Jr., the NCRPO personnel were also congratulated by top presidential ally and Senator Christopher Lawrence 'Bong' Go during the 120th PSA anniversary held at Camp Bagong Diwa in Bicutan, Taguig City.
The NCRPO was cited not only for keeping the streets safe 24/7 thru its relentless anti-criminality campaign but also for acting as the main 'frontliners' of the national police force in helping the government enforce minimum health safety protocols and other regulations aimed at helping prevent the further spread of the deadly COVID-19 virus in the metropolis.
Members of the metropolitan police force have accounted for hundreds of millions worth of shabu, marijuana, illegal guns and even stolen motor vehicles and motorcycles as well as hundreds of wanted criminals in the metropolis since last year.
Known for his 'bisyo ay mag-serbisyo' program, Major Gen. Danao said it was but fitting to acknowledge the men and women of the NCRPO who have 'exemplified rightful, honest and courageous service as well as compassion to others.'
They include Colonel Julius C. Suriben who was adjudged as NCRPO's Best Senior Police Commissioned Officer for Administration for the Year 2021 and Lieutenant Col. Jenny DC Tecson, the Best Junior PCO for Administration;
Col. Hansel M. Marantan, Best Senior PCO for Operations; Lt. Col. Melvin R. Montante, Best Junior PCO for Operations;
Police Executive Master Sergeant Fernando A. Vicente, Best Senior Police Non-Commissioned Officer for Administration; Staff Sgt. Kristen Joy P. Moster, the Best Junior PNCO;
Senior MSgt. Vanessa DG David, Best Senior PNCO for Operations; PSSg. Mark Anthony A. Manrique, the Best Junior PNCO; and Non-Uniformed Personnel Sarah Jean R. Jabso and Shane T. Villacorta, the Best NUP for Supervisory and Non-Supervisory Level respectively.
Others were Lt. Col. Beverly L. de Guzman who was cited as Best Performer for Health Care Management; the Eastern Police District headed by Brigadier Gen. Matthew P. Baccay as Best Police District; the Mandaluyong City Police Station as Best City Police Station; the Quezon City Police District Station 4 in Novaliches which was named as Best Numbered Police Station; and the QCPD District Mobile Force Battalion as Best District Mobile Force Battalion.
Awards were also given to the 5th Mobile Force Company of the Regional Mobile Force Battalion as Best Mobile Force Company; the Northern Police District under Brig. Gen. Jose S. Hidalgo Jr. for its successful anti-illegal drug operations; the Manila Police District headed by Brig. Gen. Leo M. Francisco for the most number of arrested wanted persons;
The Southern Police District (SPD) headed by Brig. Gen. Jimili L. Macaraeg for the most number of confiscated firearms in anti-criminality operations; and the QCPD headed by Brig. Gen. Antonio C. Yarra for the most number of accomplishments in the national government's effort to finally put an end to local communist armed conflict; the Regional Medical and Dental Unit as Best Regional Administrative Support Unit; and the PNP Drug Enforcement Unit-NCR as Best Regional Operational Support Unit.
Under Danao, the NCRPO has launched a major program to further step up their campaign against criminality, illegal drugs, terrorism and corruption in the metropolis.
"We are also focused on our own internal cleansing and various reform programs aimed at rewarding the deserving ones and punishing rogues in uniform," the two-star police general from Philippine Military Academy 'Sambisig' Class of 1991 said.
Danao has launched a 'real-time and on-time police service program' in Metro Manila called Serbisyong Tama: Tapat, May Tapang at Malasakit Para Sa Mamamayan which since last year had benefitted thousands of people from all walks of life.
Sen. Go in his speech expressed his gratitude to the programs and other projects of the NCRPO that promote "tapang at malasakit" to the residents of Metro Manila. He also acknowledged the unrelenting efforts of NCRPO in winning the battle against illegal drugs.
He also guaranteed that as long as police are performing their job well, he and President Duterte will continue to support the initiatives of the organization in creating positive impact not only to the police force but the whole community.
AUTHOR PROFILE
Opinion
SHOW ALL
Calendar