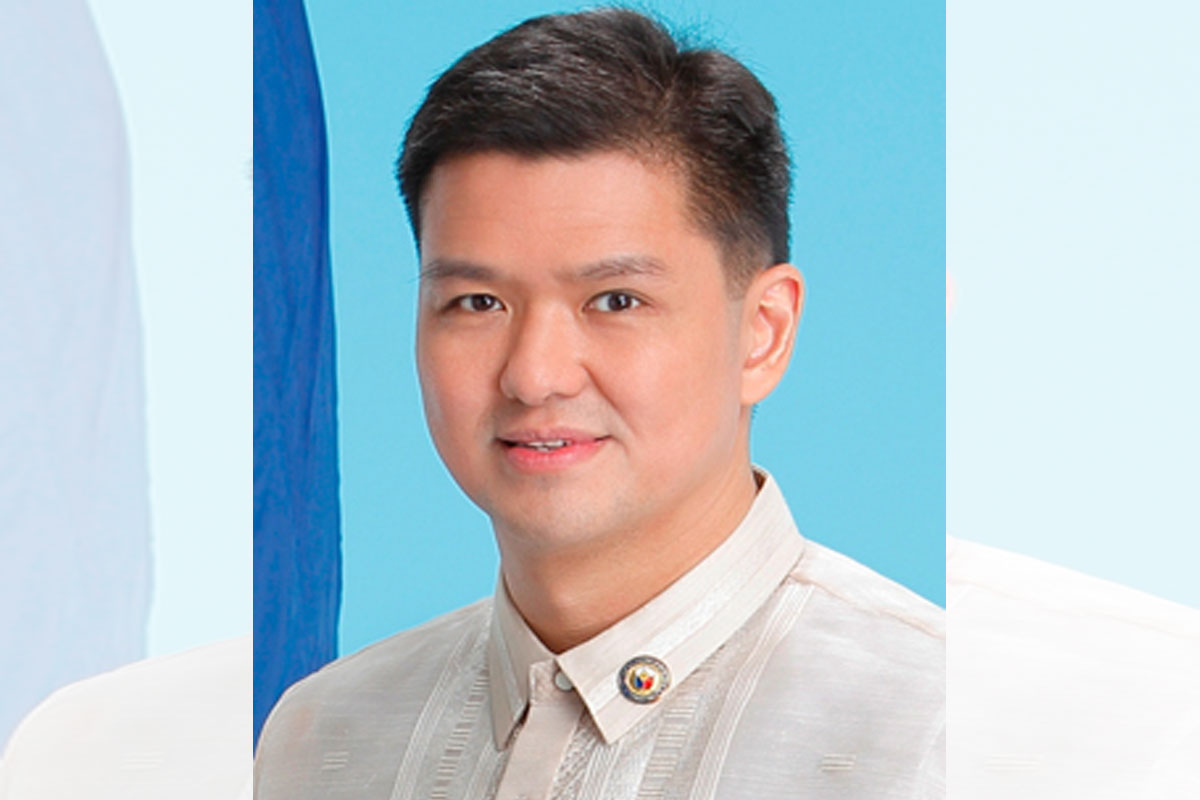 Ong thanks PRRD for signing Foundling Law
FORMER party-list congressman Ronnie Ong has thanked President Rodrigo Roa Duterte (PRRD) for finally signing the law that gives proper recognition for foundlings, a term used for children who have been abandoned by their parents.
Ong said that he is proud to have been the prime mover of this historic piece of legislation in the House of Representatives (HOR), partnering with Senator Grace Poe as his counterpart in the Senate.
The measure was approved by the House Committee on Welfare of Children led by Tingog Party-list Rep. Yedda Marie K. Romualdez.
Ong said that this would be his legacy for foundlings who have been long deprived of their rights as Filipino citizens after his party-list did not make it to the cut to secure a seat in Congress in the May 9 elections.
"This piece of legislation that has been signed into law is proof that not all party-list representatives are useless and have no real contribution to better the lives of our people. We have party-list congressmen who have made tremendous contributions in creating laws that are good for the country and our people," said Ong, who is the primary author of the recently-signed Republic Act (RA) No. 11767 or the Foundling Recognition and Protection Act.
With the signing of the Foundling Law, Ong said foundlings are no longer regarded as stateless and are now entitled to access to government services.
Aside from recognizing foundlings as natural-born Filipino citizens, RA 11767 also protects them from discriminatory acts and policies by providing penalties for any person, organization, or any juridical entity that deprives them of their rights as full-fledged Filipinos.
With the passage of the law, abandoned children automatically acquire status as Filipino citizens and are no longer required to prove their citizenship by proving that their parents are bonafide Filipino citizens.
Foundlings found in the Philippines or Philippine embassies, consulates, and territories abroad shall be accorded rights and protection at their birth and be entitled to every available government program or service.
The law also guarantees that a foundling shall, as a matter of right, be entitled to every available government program or service, including registration, facilitation of documents for adoption, education, legal and police protection, proper nourishment, and medical care for survival and development, and admission to safe and secure child centers.
The DSWD or its accredited child caring center or licensed and accredited SWDAs, the concerned LGUs, police authorities, and the finder shall, at all times, consider the child's best interest in all actions or support services provided for a foundling.
The law also provides for the streamlining of the registration process for a foundling regardless of age and circumstances and expedites the issuance of a birth certificate.
They shall also be declared legally available for adoption if their biological parents cannot be identified and located, subject to existing laws, rules and regulations, and taking into consideration the best interest of the child.
It also mandates finders of abandoned children to report within 48 hours of their discovery to local social welfare offices closest to them or any safe haven provider, such as a licensed child-caring agency, a church, or health and residential care facilities accredited or managed by the Department of Health (DOH), Department of Social Welfare and Development (DSWD), and local government units (LGUs).
It also calls for penalties against persons involved in acts inimical to the welfare of foundlings, particularly for falsification of the registration of the foundling; refusal or delay in the search or inquiry into the parentage or facts of birth of the foundling; and failure to report that a foundling was relinquished within safe-havens. By Ryan Ponce Pacpaco
AUTHOR PROFILE