NSWMC okays 1,082 solid waste mgt plans of LGUs
THE National Solid Waste Management Commission (NSWMC) has already approved at least 1,082 solid waste management plans of local government units (LGUs) which brings to 63 per cent of its target nationwide.
Department of Environment and Natural Resources (DENR) Secretary Roy Cimatu said that the SWMPs of 22 more LGUs were recently added to the total number approved plans.
Cimatu, concurrent chair of NWMC, commended the "continued upward trend" in the performance of the LGUs to have their plans approved by the Commission.
Of the 22 newly-approved plans, four are in Misamis Oriental; three in Camarines Sur; two each in Misamis Occidental, Ilocos Norte, Benguet, and Lanao del Norte; and one each in Cagayan, Albay, Sorsogon, Leyte, Northern Samar, and Zamboanga del Sur.
"Enabling our local executives to strengthen their capacities for effective solid waste management is a priority of the DENR and the NSWMC, especially LGUs facing difficulties with their solid waste management programs," Cimatu said.
"To the provinces whose towns and municipalities are now all with their approved SWMPs, we commend the leadership of your local executives," he added.
Data from the DENR-Environmental Management Bureau showed that 558 SWMPs are currently under evaluation, 332 of which are almost finished pending the submission of additional data mostly involving budgetary requirements and specifics on proper final disposal facilities.
Meanwhile, Benny D. Antiporda! DENR Undersecretary for Solid Waste Management and Local Government Units Concerns and NSWMC Alternate Chair, stressed that the plans are crucial to the efforts of the DENR and the NSWMC in capacitating LGUs to implement their solid waste management programs, particularly those with limited resources.
"As a solution for LGUs that cannot put up their own disposal facilities, the DENR and the NSWMC are looking at the clustering of these LGUs sharing a single sanitary landfill, and the approved plans will serve as a blueprint on how these sanitary landfills will be optimized by these clustered LGUs," Antiporda said.
Antiporda bared the DENR's plan to bring in the private sector through the public-private partnership (PPP) for the establishment of additional 300 sanitary landfills nationwide within the next two years.
"There are only 237 sanitary landfills in operation across the country servicing some 449 LGUs which all have SLF requirements for their cities and municipalities. This number is still regrettably small," he pointed out.
Antiporda reiterated that sanitary landfills remain the primary long-term method of solid waste disposal allowed under Republic Act 9003 or the Ecological Solid Waste Management Act of 2000.
"Moving forward with the additional 300 sanitary landfills within the next two years through the PPP scheme is the best option possible to effectively address the country's management of solid waste," he said.
AUTHOR PROFILE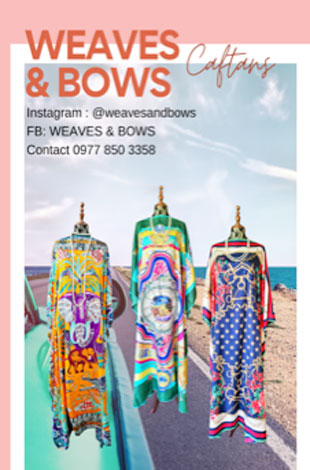 Provincial
SHOW ALL
Calendar