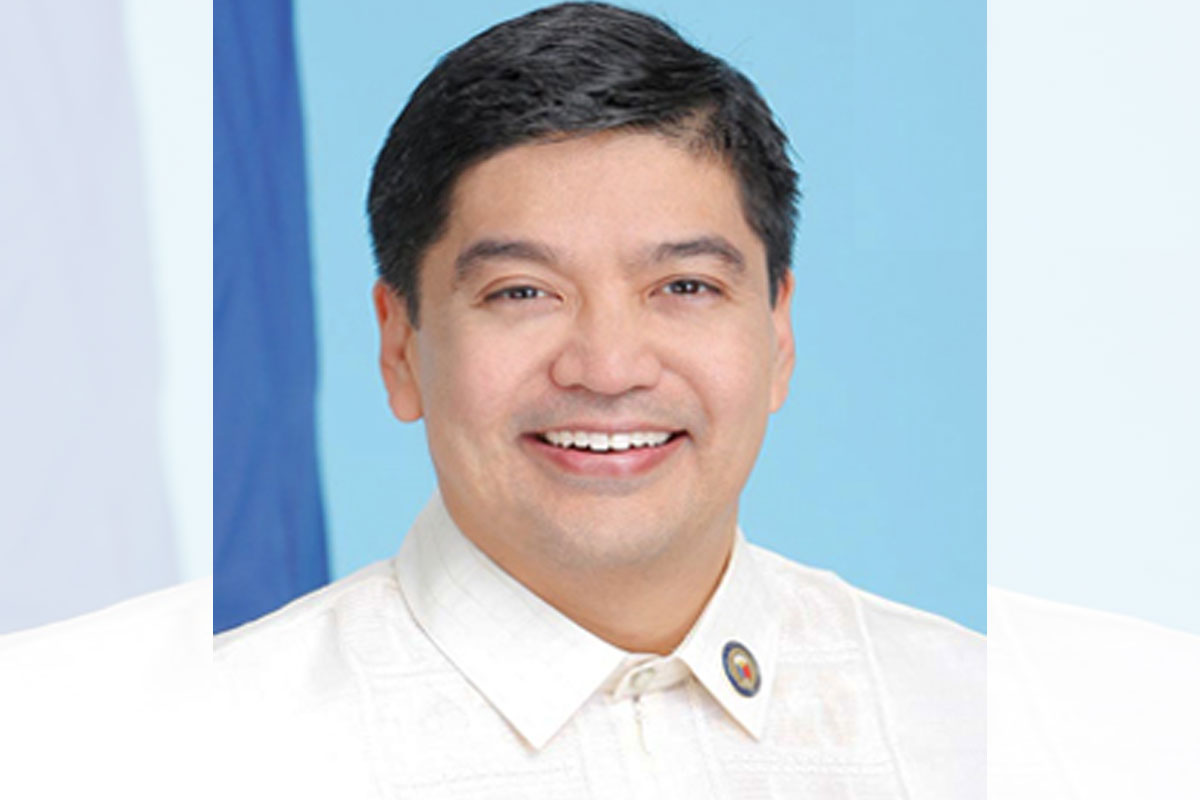 No hidden agenda in economic amendments via Con-Con –LRay
WITH the government saddled with a tight fiscal space owing to massive past spending on COVID-19 response, Camarines Sur Rep. LRay Villafuerte on Sunday expressed belief the time is ripe for greater investments from abroad to accelerate post-pandemic high growth by letting a duly-elected Constitutional Convention (Con-Con) relax foreign ownership provisions in the 1987 Charter that have turned off investors despite our country's over decade-old investment-grade ratings.
Villafuerte said in recent radio interviews that the Con-Con route is the way to constitutional amendments to, among others, lift the 40% ownership cap, given that the alternative proposal for the Congress to do so by convening into a Constituent Assembly (Con-Ass) would never take off, in the face of anticipated long-drawn-out debates among lawmakers—as what had happened repeatedly in the past—on whether the Senate and the House of Representatives could vote for changes jointly or separately.
The president of the National Unity Party (NUP), Villafuerte expects strong support for the Con-Con proposal because of its timing, its focus on economic provisions of our Charter, and his proposal to prohibit would-be Con-Con delegates from running in the immediate elections following the ratification via a plebiscite of the proposed amendments.
Moreover, delegates to the would-be ConCon are barred under his proposal from being appointed to public positions while it is in session and up to a year after the ratification of the proposed Charter changes in a plebiscite, Villafuerte said.
"And may question kasi (that has repeatedly bogged down Charter Change initiatives in previous Administrations in protracted debates): boboto ba kami jointly or separately (in a Con-Ass). So, imbes na pag-awayan pa yan, umabot pa ng ilang taon yan, ako po at ang karamihan po ay nag-decide na Con-Con na lang," Villafuerte said. "I think the majority sentiments … I think we will agree on Con-Con na po para wala ng issue with the Senate."
"At linawin ko lang, talagang kailangan naman talaga ng Constitutional Change dahil panahon pa ni President FVR (Ramos), President GMA (Arroyo), kahit si President Duterte gustong gawin, kaya lang hindi natutuloy 'to dahil sa timing. Pag lumampas na kasi ng midterm, sususpetyahan na po ng extension (of terms of elective officials)," Villafuerte said.
"Ang palaging issue (is) do we vote jointly or separately? Ano ba ibig sabihin nun, ang congressmen 310, ang senators 24—sabay ba kaming boboto o hiwalay? Ang gusto ng Senado hiwalay ang iba ang gusto joint. So imbes na mag away po at tatagal lang po 'yan na palaging issue nung panahon pa ni GMA at FVR … Con-Con na lang po and let the people decide kung sino ang right delegates who will propose amendments," he said.
"Isipin muna natin, noong panahon ni FVR itinulak iyang Charter Change, panahon ni GMA, even panahon ni Duterte. Ibig sabihin bakit hindi umuusad, eh kasi po itinutulak po iyan after na ng mid-term election at may suspetsa na po ang tao na (politically motivated) … then, pangalawa, pag-usapan po natin ano pong mode, yung Constituent Assembly is the fastest mode pero syempre …
Tumagal pa yan ng ilang taon para ma-determine yan ang choice na … ako personally tinutulak ko ang—I think majority of Congress—yung Con-Con na lang, let the delegates be elected and … give them a time table, for example one year, to propose amendments to the Constitution na dadaan pa naman sa plebisito. But kami sa Kongreso importante talaga economic, economic, economic. Iyon muna ang priority natin," he said.
Villafuerte was interviewed on radio as the House committee on constitutional amendments chaired by Cagayan de Oro City Rep. Rufus Rodriguez started last January 26 what the chairman had described as "marathon" panel hearings and public consultations on pending proposals to amend the 1987 Charter, including the Con-Con bills introduced separately by Villafuerte and Rodriguez.
In House Bill (HB) No. 4926—otherwise known as the "Constitutional Convention Act"—Villafuerte proposed that the would-be members of the Con-Con tasked to study amendments and revisions to the 35-year-old Charter be elected simultaneously with either the Barangay and Sangguniang Kabataan (SK) elections (BSKE) this Oct. 30 or the midterm balloting for legislators and local executives due in May 2025.
Villafuerte pointed out that past Charter Change initiatives took place in the second half of the terms of past governments, hence all raising suspicions of a hidden political agenda to lift term limits or extend the terms of the then-incumbent officials from the President down to local elective executives.
"Kaya kami po sa Kamara nag-decide na i-discuss, pag-usapan, debatehan na bago po mag-midterm election," he said, as a way to stear clear of any public suspicion about a hidden political agenda on removing or stretching term limits.
And to side-step speculation about self-serving or partisan interests of the would-be delegates, Villafuerte said that HB 4926 bans them: (1) from being appointed to public positions while the Con-Con is in session and up to a year after the ratification of the proposed amendments or revisions, and (2) from running in the next balloting.
"May mga natatakot (about a suspected political agenda) pero palagay ko karamihan gusto na rin ng (Charter Change)—unang-una kasi kami focused lang talaga (on amending) economic provisions," he said. "Alam namin yung sentimyento eh, kasi oras pag-usapan ang (political changes), 'Uy, i-extend nyo yung sarili nyo.'" he said.
"Sa House, I think nag-agree kami economic provisions lang muna ang mako-cover," he said.
Villafuerte said that, "Pag pinalipas pa natin 'to ng midterm (polls), di matutuloy.
He said on radio that: "Economic provisions po, malinaw on foreign ownership. Sa ibang (countries)—ang Pilipinas ang pinaka-restrictive sa foreign ownership. Marami pong gustong mag negosyo dito, agriculture, public utilities, kaya lang pinagbabawal po yan, lalo na malinaw sa Constitution po, ang public utilities pag sinabing transportation, gas, power, water, even media, bawal sa foreigners. So, sa akin naman, hindi naman nadadala ang lupa at ang ari-arian sa ibang bansa, i-allow na lang yan."
"Alam mo, nangyayari nga ngayon, katotohanan, maraming foreigners ang may may-ari ng lupa eh, naka-dummy lang sa asawang Pilipina eh," he added. "So, sa akin ay wag na natin … i-allow na lang yan. At ganyan po sa ibang bansa, at maraming kapitalista na gustong mag-invest sa agriculture at ibang mga sector, i-allow na lang natin yan at ang magbe-benefit naman nyan Pilipino."
Villafuerte, a former governor, said in the radio interviews that many investors want to do business in Camarines Sur, for example. "Kami, may market naman at gusto namin na pwede naman marami kaming kausap, ako at ibang bansa na gusto mag-invest, lalo na sa agriculture. Sabi nila, 'Bigyan mo kaming 500 hectares dyan, kami ang magtatanim, traktora, kami pa magpapakalsada, hindi na kayong gobyerno."
"Hindi naman nila kayang i-uwi yung lupa eh, sa atin pa rin, ang kailangan lang ma-develop … .," he said. "Bawal eh (for them to own land). Syempre bago naman mag-invest ang isang malaking kumpanya or isang investor, gusto rin nya may ownership rin po sya sa lupa, 'di ba?"
"May nag-file rin ng Con-Ass, pero palagay ko hindi po yan susulong kasi ayaw ng Senado po yan," he said.
When it was pointed out on radio the projected huge cost of holding an election for Con-Con delegates and for maintaining the would-be Con-Con while it is in session, he replied: "Tama po. Aabutin yata ng P8 to P10 billion, pero sa akin it's worth it because ang … yung investments na papasok, billions of dollars naman eh."
"Malinaw po yan, malinaw pong papasok (foreign investments once the ownership cap is lifted), yan kasi gusto nila ang Pilipinas eh dahil, you know, English-speaking, mabait ang tao, religious tayo, so ano eh, yun lang, restrictive (on foreign ownership)," he said.
"It's about time na amyendahan na po iyan," he stressed. "Kasi talagang ano eh, kailangan ng foreign capital in areas of public utility, kagaya sa amin sa Bicol may problema sa power, may problema sa tubig, eh yung kapitalista ng ating bansa ay limited at they only focus on highly develop urbanized areas. Marami kaming libo-libong ektarya ng lupa naka tiwangwang. Yung land reform, kailangan i-consolidate yan at kapitalista na po ang mag popondo ng pambili ng traktora, pambili ng … pag gawa ng kalsada na hindi na dapat gobyerno. Iyon po ang ano talaga, ako personally hindi po ito politika, for love of country, we should really talk about it and strongly push for it."
He bewailed that, "Napag iwanan na tayo ng Indonesia, Malaysia, Singapore, Thailand, yung nag sasabing hindi kailangan 'yan eh malinaw naman eh 'yung economic provisions sa Pilipinas napaka-restrictive Parang hindi ka pwede dito sa mass media, hindi ka puwede mag-invest sa education, hindi ka puwede mag kuha ng lupa". Unang-una bakit mo naman ipag babawal ang isang foreigner mag-ari ng lupa na hindi naman nila kayang dalhin sa ibang bansa iyan na sa atin din yan."
As Villafuerte filed HB 4926 last year, Rodriguez himself filed House Joint Resolution (HJR) No. 12 establishing a Con-Con to specifically review and amend the economic provisions of our Constitution.
"It's about time to introduce changes to the antiquated and inapt provisions of our 1987 Charter, which has long been crying for reforms," said Villafuerte. "The Constitution's inward-looking, overly protective provisions on the economy are believed responsible for handcuffing the Philippines from becoming an investment haven despite its pre-pandemic rise as one of Asia's economic star."
HB 4926 calls for the election of Con-Con delegates—at one representative per legislative district. There are currently 243 congressional districts in the country.
Villafuerte's bill states that any person elected as a Con-Con delegate "shall not be eligible to run for any public office or position in the first national and first local elections to be held after the ratification of the new Constitution.
"Further, no elected delegate of the Con-Con shall be appointed to any public office or position while the Con-Con is in session and within a period of one (1) year after the plebiscite for the revised or amended Constitution," it adds.
The bill seeks to disqualify the following persons from being candidates for Con-Con delegates:
All incumbent elected officials of the government, including but not limited to the President, Vice President, members of the bicameral Congress, and local government officials; and
Persons who have been declared by any competent authority as insane or incompetent, or have been sentenced by final judgment for subversion, insurrection, rebellion or for any offense for which they have been sentenced to a penalty of more than 18 months or for a crime involving moral turpitude—unless they have been given plenary pardon or granted amnesty.
AUTHOR PROFILE
Nation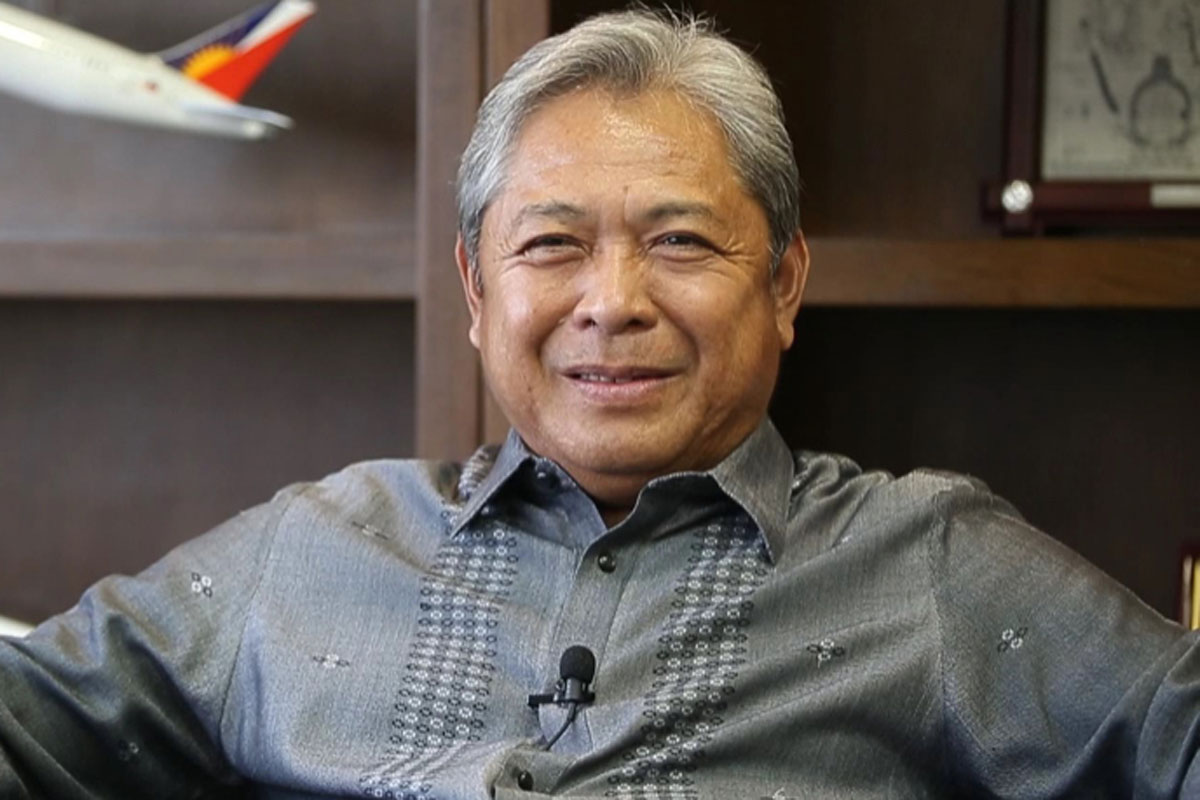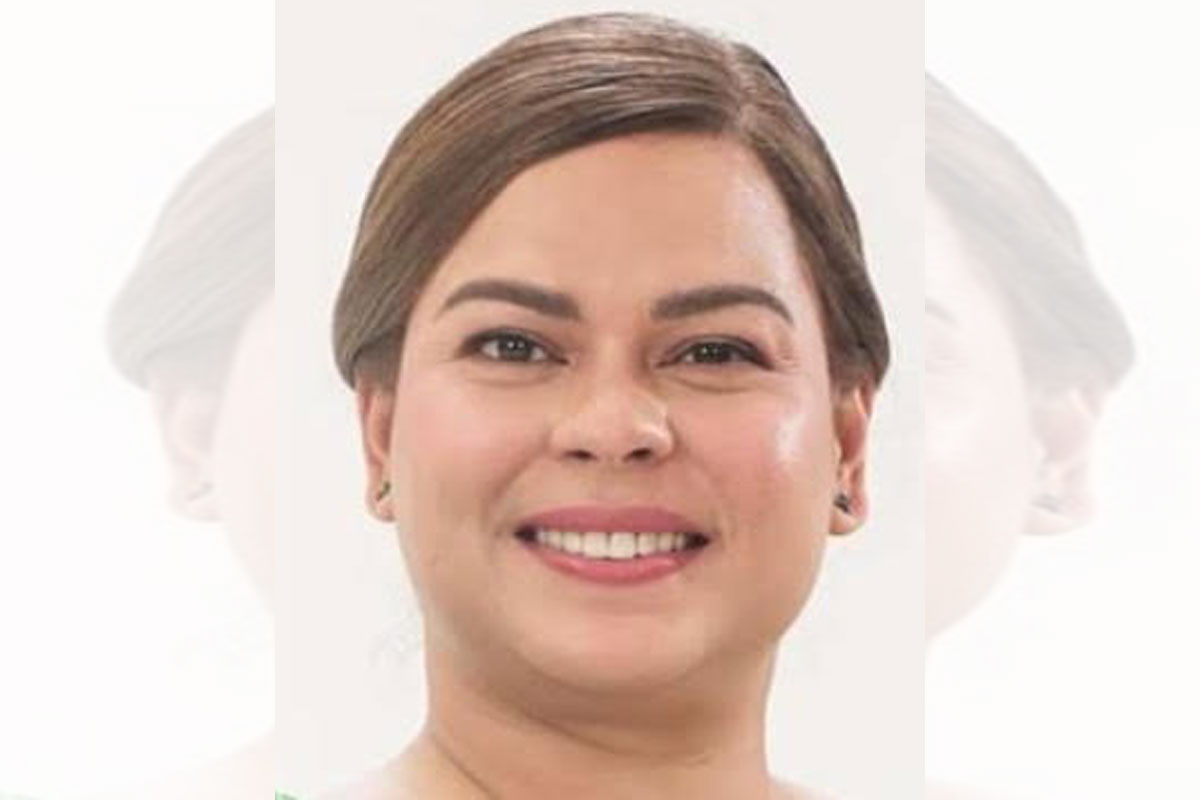 SHOW ALL
Calendar