NIA, DA hold joint coordination meet after 8 years
CABANATUAN CITY – The National Irrigation Administration (NIA) and the Department of Agriculture (DA) headed respectively by Administrator Ricardo R. Visaya and Sec. William D. Dar conducted their first coordination meeting shortly after the two agencies were reunited with each other following President Rodrigo Roa Duterte's Executive Order No. 168, dated April 25, 2022, transferring NIA to DA as an attached agency from formerly being under the Office of the President (OP) for almost eight years.
Among those present during the joint meeting were other top NIA officials led by Senior Deputy Administrator (SDA) Benny D. Antiporda, Deputy Administrator for Engineering and Operations Sector Czar M. Sulaik, and Deputy Administrator for Administrative and Finance Sector Ralph Lauren A. Du, while the DA was led by Undersecretary for Operations Ariel T. Cayanan and Assistant Secretary for Operations Arnel V. De Mesa.
In welcoming the DA back to their fold, NIA Deputy Administrator Du described the NIA-DA reunification as a great alliance for progress saying that NIA is steadfast and determined in working together with the DA to achieve success through efficient development, construction, operation, and maintenance of irrigation systems nationwide.
Meanwhile, SDA Antiporda said he "sees the light" to this very important partnership between NIA and DA, especially now that the current administration is solution-based.
He stressed that NIA has done well with the DA prior to 2014, and with the Office of the President for the past eight years, NIA has done better. Now that NIA is with DA again, Antiporda said he is looking forward that this renewed partnership will be the best.
For his part, NIA Chief Visaya said "It is said that irrigation is the backbone of agriculture. Let this backbone be continuously strengthened with the full support of Secretary William Dar and the rest of the Department of Agriculture. Working hand-in-hand, I know that we can do better together."
Grateful to NIA for its warm welcome to DA, Secretary Dar said: "NIA, now with one DA family, will vigorously work together with other relevant institutions, bureaus, agencies, or units within the Department of Agriculture. Synergy must be there; harmonization of efforts must be there." By Steve A. Gosuico
AUTHOR PROFILE
Provincial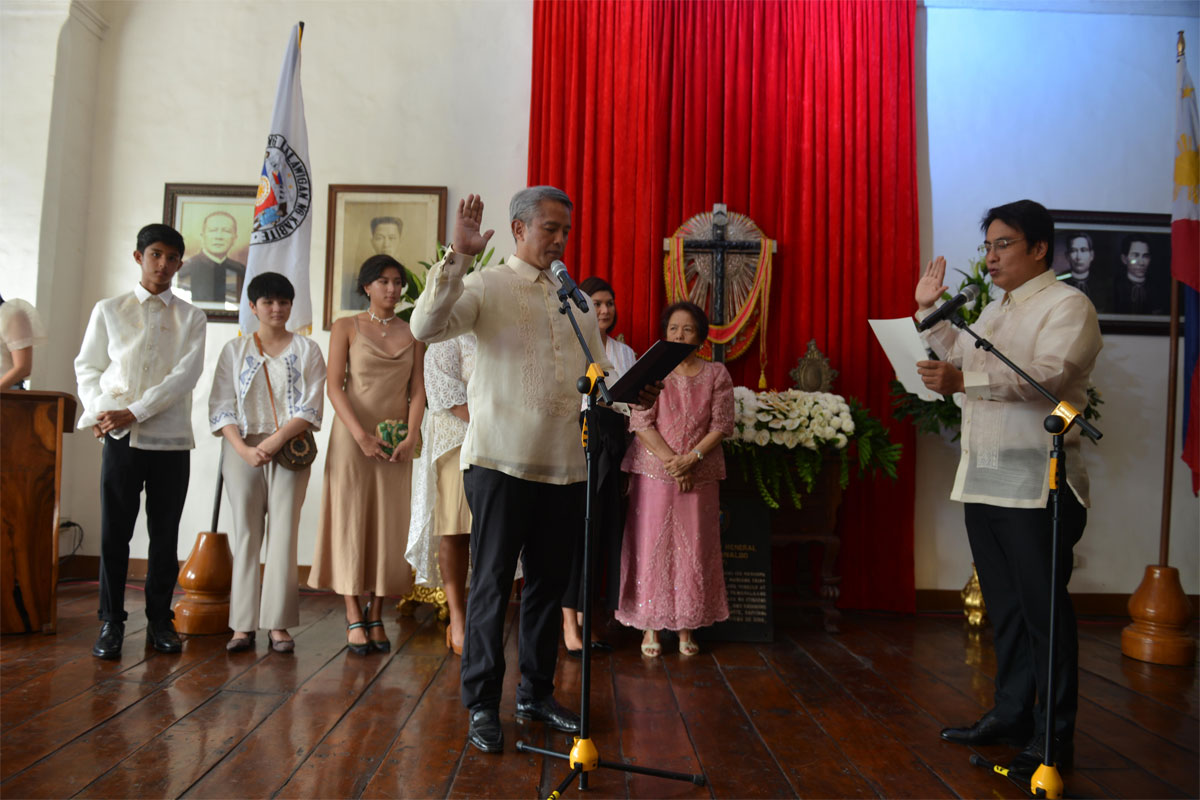 SHOW ALL
Calendar