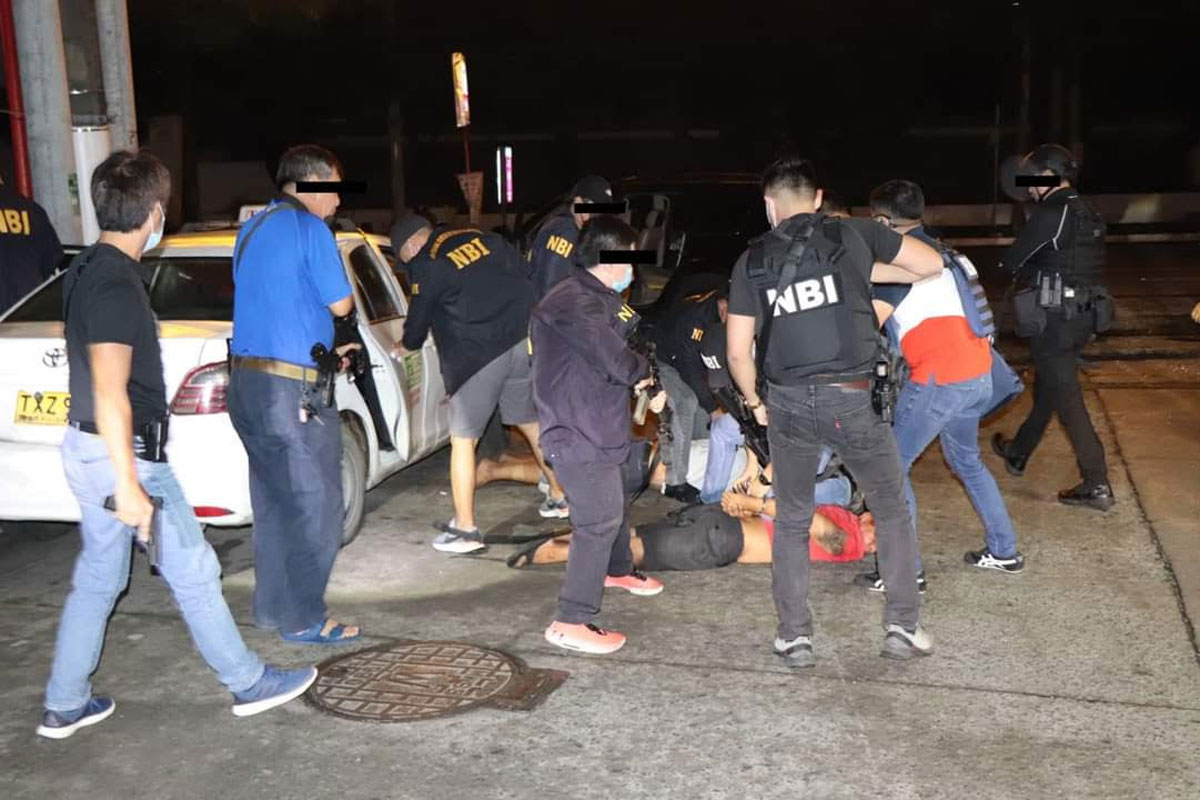 NBI agents while capturing the taxi robbery suspects in Malate, City of Manila. Photo courtesy of the NBI Public Information Office
NBI nabs taxi 'robbers' in Malate
AGENTS of the National Bureau of Investigation (NBI) have busted an alleged "band of taxi robbers" victimizing passengers, mostly foreigners in Manila and nearby areas.
In a press statement, the NBI-Anti-Organized and Transnational Crime Division (NBI-AOTCD) stated that they managed to capture the three suspects during an operation.
They were brought for an inquest before the Manila Prosecutor's Office for illegal possession of firearms and ammunition as defined and penalized under Republic Act (RA) No. 10591, as amended, and illegal possession of explosives under RA 9516.
Their arrest stemmed from information received by the NBI-AOTCD regarding the robbery allegedly being committed by a "group of taxi drivers" – headed by one of the suspects and his accomplices.
Investigation and a series of intelligence operations conducted by NBI-AOTCD revealed that the robbery group has been victimizing taxicab passengers who are foreign nationals from 12:00 midnight to 4:00 a.m.
The NBI said the suspects had used three taxi cabs for their robbery spree.
The NBI-AOTCD received information that the group will execute another robbery in the City of Manila, promoting government agents to plan the arrest of the suspects.
Recently, operatives of NBI-AOTCD have spotted the target taxi cabs parked along Madre Ignacia St. corner Quirino Avenue, Malate, Manila.
The operatives immediately approached the cabs and arrested the three suspects.
Seized from them were firearms, a grenade, ammunition, a roll of duct tape, and a pair of scissors.
AUTHOR PROFILE
Metro
SHOW ALL
Calendar