NBA playoffs 2
WHILE the East could be a three-way battle royale among the Philadelphia 76ers, Brooklyn Nets and Milwaukee Bucks, the West presents a more complicated picture during the playoffs.
Defending champion Los Angeles Lakers and LeBron James and Anthony Davis are back to pursue an unprecedented back-to-back championships.
But the Denver Nuggets, the losing finalists last season, are there, too. And more.
There should be no shortage of fun and excitement in the wild, wild West this year.
No. 1. Utah.Jazz vs. No. 8. Memphis Grizzlies
Regular season: Utah wins series, 3-0.
After two consecutive first round losses, the Jazz have shown they are ready to finally make a deep playoff run. Maybe win a championship.
With plenty of firepower and an elite defense, the Jazz have been dominant on both ends of the floor all season long and finished with a league-best 52-20 win-loss record.
Even without Donovan Mitchell, the Jazz are still very talented with "Sixth Man of the Year" candidate Jordan Clarkson (18.4 ppg), Bojan Bogdanovic (17.0 ppg), Mike Conley (16.2 ppg), Rudy Gobert (14.3 ppg, 13.5 rpg), and Joe Ingles (12.1) leading the charge.
They should have no problem advancing to the semifinals of the West.
The Ja Morant-led Memphis, however, is deep enough to provide surprises and maybe steal a game or two.
Morant (19.1 ppg, 7.1 apg) and Jonas Valanciunas (17.1 ppg, 12.5 rpg) could make it really close and interesting.
But it is hard to imagine how the Grizzlies, wbo did not make the playoffs until the last day of the play-in, can score enough points to keep up with the Jazz.
Pick: Jazz in six.
No. 2 Phoenix Suns vs. No. 7 Los Angeles Lakers.
Regular season: Phoenix wins series,2-1.
Who would want to bet against James, Davis and the Lakers in a seven-game series?
Despite being hobbled by injuries to two of their biggest stars all year long and making the playoffs only as the No. 7 seed, the Lakers are the heavy favorites to beat the Suns and advance to the semis against either the Nuggets or Blazers.
Expect James to play like James come playoff tIme.
Davis, who erupted for 42 points against the Suns in regular season game, should also find a way to dominate as he did against DeAndre Ayton a few weeks ago.
The Lakers' biggest worry should be Devin Booker, who could play like a one-man wrecking crew even against the Lakers' vaunted defense.
Chris Paul is another cause of concern, especially how easily he can make his teammates look twice as good with his playmaking skills.
This Lakers-Suns series should be entertaining.
But as one NBA expert said, the Suns will have to execute like madmen and limit turnovers to overcome the Lakers defensive pressure.
Pick: Lakers in six.
No. 3. Denver Nuggets vs. No 6. Portland Trail Blazers.
Regular season: Denver wins series, 2-1.
Even with Denver star Jamal Murray sidelined, the Nuggets have played well enough to clinch the No. 3 seed largely through the efforts of Nikola Jokic and Michael Porter, Jr.
The Joker will do everything he can to keep the banged-up Nuggets in the thick of the fight against Damian Lillard, CJ McCollum, Carmelo Anthony and the veteran-laden Blazers.
Pick: Blazers in seven
No.4 Los Angeles Clippers vs. No. 5 Dallas Mavericks.
Regular season: Dallas wins series, 2-1.
It wil be Round 2 for Kawhi Leonard and Paul George versus Luka Doncic and Kristaps Porzingis.
Before the Clippers' monumental collapse against the Nuggets in the semis, they finished off off the Mavs, 4-2, in the first round.
Leonard was the difference-maker with 32.8 ppg and 10.2 rpg aganst Doncic's 31.0 ppg and 9.8 rpg.
But an upset, if you can call it that way, could be forthcoming
Pick: Mavs in seven.
For comments and suggestions, e-mail to edandaya2003@yahoo.com
AUTHOR PROFILE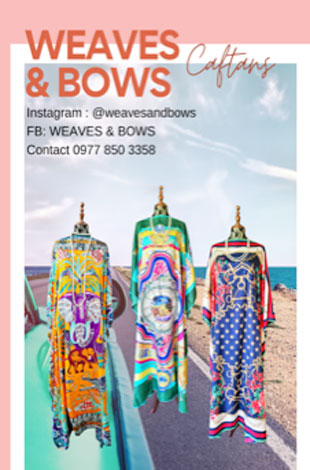 Opinion
SHOW ALL
Calendar