MVP group procures vax for workers, families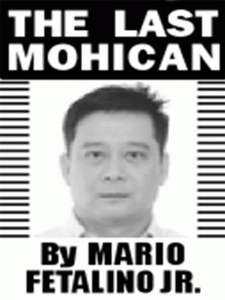 THE vaccination program of the private sector is looking good. Companies are procuring the doses for their workers and their families
Just recently, the companies of magnate Manuel V. Pangilinan have procured 800,000 doses of coronavirus disease 2019 vaccines for their personnel and household members of their employees.
Pangilinan said 750,000 doses of those vaccines are from Moderna and 50,000 from AstraZeneca.
"We have offered to all our employees these vaccines. It's (a) voluntary offer so it's not compulsory on our employees," Pangilinan, who also chairs Metro Pacific Investments Corp. (MPIC).
MPIC and PLDT Inc. have around 55,000 employees.
Aside from its employees, the MVP Group will also extend the vaccination program to the members of households of their personnel.
Meanwhile, MPIC remains keen on local production of vaccines against COVID-19, but the company aims to produce the vaccine brand preferred by Filipinos.
MPIC is open to partner with global vaccine producers to manufacture Covid-19 vaccines in the Philippines.
"As a matter of principle, especially Metro Pacific, is interested in the local manufacture of vaccines and also like(s) the boosters that would follow the vaccine application. That's the general point we wish to make," he said.
The company had initial discussions with Filipino pharmaceutical firm, Glovax Biotech, for the local production of COVID-19 vaccines.
However, the vaccine that was introduced by Glovax to MPIC "was one that we are not familiar with" and not yet in the approved list of COVID-19 vaccines of the government.
Glovax is partnering with Korean firm Eubiologics for the local production of EuCorVac-19, a next-generation COVID-19 vaccine developed in the United States by POP Biotechnologies.
"We're seeing particular brands that (are) preferred by Filipinos in terms of vaccines that they would like to have. So we're probably gravitating with those vaccines as a general point," Pangilinan added.
Meanwhile, the government inoculation program is facing challenges especially in supply and confidence from the people, making the campaign very dangerously slow.
Meeanwhile, San Miguel Corporation's employee doctors and nurses have helped administer over 55,000 COVID-19 vaccination shots throughout Metro Manila, as part of the company's ongoing efforts to help in the government's vaccination rollout.
From 19 doctors and nurses deployed initially last April 26, the company has now activated and deployed over 100 healthcare personnel to 11 vaccination sites, including the Mandaluyong City Hall, Pedro P. Cruz Elementary School, Isaac Lopez Integrated School, Andres Bonifacio Integrated School, and Hulo Elementary School in Mandaluyong City; Potrero Elementary School, Malabon Elementary School, Ninoy Aquino Elementary School, and Epifanio Delos Santos Elementary School in Malabon, and Pinyahan Elementary School, and Ateneo de Manila Grade School, in Quezon City.
The 100 healthcare personnel are part of 300 medical professionals SMC is looking to hire, to support the continuous and efficient implementation of government's vaccination program and help implement the company's own free vaccination program for its employees nationwide, when vaccines ordered by the private sector become available.
"Right now, apart from availability of vaccines, another issue that's hindering the faster and wider rollout of government's vaccination program–done through our local government units–is the shortage of medical personnel to administer the vaccines," said SMC president Ramon S. Ang.
"One of the practical ways we thought we could help address this is by hiring medical professionals ourselves, providing them with good pay, benefits, and deploying them for free to our understaffed LGUs. This way, our LGUs will have all the support they need. We will be deploying more doctors and nurses to other areas in the comings days and weeks," he added.
**
For comments, please call or text 09569012811 or email lastmohican2004@yahoo.com
AUTHOR PROFILE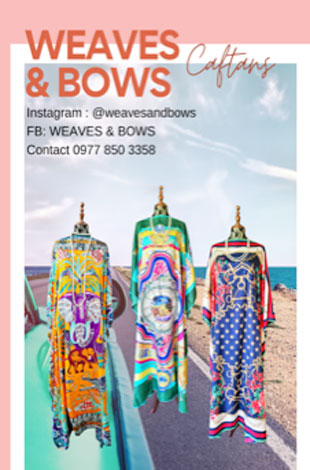 Opinion
SHOW ALL
Calendar