MRPO condems kidnap-slay of trader
FOLLOWING the arrest of three Chinese and a Vietnamese woman by joint element of Anti-Kidnapping Group (AKG), Presidential Anti-Organized Crime Commission (PAOCC) and Paranaque Police Station, involved in the abduction and killing of Mario Sy Uy, businessman, the Movement foe Restoration of Peace and Order (MRPO) issued a statement condemning the gruesome killing of thevictim.
The MRPO released its statement which read : The MRPO family deeply mourns the gruesome death of 62-year old Mario Uy, felled down by his kidnappers even after ransom payment.
On March 18, 2023, Saturday, 8:30 a.m., Uy, was abducted on his way to his Hardware Store on Roosevelt Avenue, Quezon City. After five days of negotiations and multiple online and bank deposit payments, his body was found in Tanza, Cavite with gunshot wounds and torture marks, including a big toe cut off.
MRPO thanked the AKG for their timely assistance. "Sadly, we were able to pinpoint the safehouse where the victim was being held too late. But, apparently, the kidnappers never intended to release the victim despite payment of ransom. They killed Mario Uy despite a bit more than one million in ransom. The negotiation was prolonged due to inability of the family to raise the amount demanded quickly. This allowed AKG to gather more leads. Had they paid fast, and given the huge amount demanded, we wouldn't even know what happened and the criminals would have gotten off so easily," the AKG said.
One of the suspects, Chinese national Bei Hui Min, was arrested when she withdrew the ransom payment from her branch. The earlier ransom, more than half a mission, was deposited into the account of another suspect, Vietnamese national, Le Hong Puc, 33, who had in her possession the mobile phone of the victim.
MRPO advise the public: "Times are hard. Continue to be vigilant about your security. Most importantly, help report and cooperate with the police when crime happens. Do not make it too easy for criminals to early lucratively from kidnapping and get away with their crimes."
AUTHOR PROFILE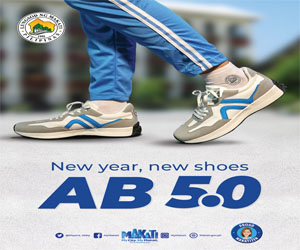 Metro
SHOW ALL
Calendar