MPD warns vs fake money; motive of nabbed, 7 armed men being probed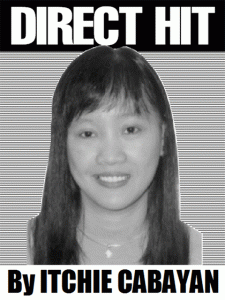 WITH the holiday season just around the corner and the pandemic still very much with us, crimes are expected to be on the rise, as they really do every year.
It is the kind of season when a lot of people are in dire need of money all the more due to the expenses that the occasion entails as part of Filipino tradition. It is also that time of the year when the public tend to spend more.
And since election time is also drawing near, some politicians may resort to vote-buying and may issue fake bills to the innocent public.
The Manila Police District, through its spokesperson P/Capt. Philipp Ines, is thus warning the public against the possible proliferation of fake or counterfeit money.
He pointed out that the public must be taught how to distinguish the fake bills and that they should be more vigilant against the circulation of fake peso bills in the absence of genuine money detecting machine.
Capt. Ines is strongly advising the public to make sure that they find time to check the markings of the peso bills they have on hand.
According to him, genuine money is rough while the fake one is smooth. Authentic bills have detailed prints which are clear, visible and raised or embossed.
The hairs of the Philippine heroes contain watermarks that are revealed when a peso bill is held against the light.
Capt. Ines tipped that the water mark must be clear and felt. The markings, he explained, have optically variable ink or optical variable device as well as asymmetrical serial number.
The color blue and red of the security fiber are visible and other security features of the money can also be observed, such as its concealed value and metallic security thread.
The good captain also recommends that if in case unknowingly, you have in your possession a piece of fake money, you should report it to the authorities immediately and prove that you are merely a victim, so as to avoid trouble. Otherwise, you can be sued for Article 168 of the Revised Penal Code.
In view of this, Capt. Ines reiterates that everybody must be observant and vigilant, specially when it comes to money which is more difficult to earn these days.
***
Congratulations are in order for the operatives under the MPD-Station 3 Commander Col. John Guiagui, for the successful arrest of seven men who were in possession of illegal firearms and ammunition just recently.
Guiagui said a thorough investigation is now being conducted on the suspects who have been charged with illegal possession of firearms and ammunition, following their arrest by policemen from the Plaza Miranda Police Community Precinct .
According to him, the suspects were aboard four vehicles that stopped near the corner of the busy Carriedo Street and Rizal Avenue, thus creating monstrous traffic in Quiapo, Manila on Tuesday morning.
When accosted, the occupants yielded seven .45 cal. firearms, magazines and 85 pieces of live ammunition and no longer offered any resistance. Their vehicles were also plateless and two had Congress stickers.
What these guys were up to is still the subject of a thorough investigation. Certainly, they were up to something not good, judging from the circumstances mentioned in the police report.
Congratulations to the MPD personnel under Col. Guiagui for having busted those armed men.
***
Jokjok (from Sylvester Mariano of Taguig City)— Nanay:Anak ano 'tong zero sa test paper mo?Ha?!?/ Anak: 'Nay, hindi po 'yan zero. Naubusan po kasi ng star si Ma'am kaya binigyan niya na lang ako ng moon. *** Direct Hit entertains comments, suggestions or complaints. Please have them emailed to itchiecabayan@yahoo.com or text 0919-0608558.
AUTHOR PROFILE
Opinion
SHOW ALL
Calendar