Move over, Roswell. Dulce is home to true UFO believers
By Daniel J. Chacón
Move over, Roswell. Dulce is home to true UFO believers
Geraldine Julian, who claims to have had numerous sightings of UFOs in Dulce, points to the area where she said a "big spaceship" hovered over her before disappearing into the night sky. Daniel J. Chacón/The New Mexican
DULCE — Something strange is happening in this tiny town on the Jicarilla Apache Reservation in the far reaches of Northern New Mexico.
Residents claim they're seeing — even photographing — flying saucers and other unidentified flying objects over the community of about 2,600 people, many of whom also share stories of low-flying military helicopters and fast-moving lights darting back and forth in the sky.
One resident even claims to have tracked Bigfoot.
But it's the unexplained activity in the sky — and possibly underneath a neighboring mountain — that has captivated this community, the capital of the Jicarilla Apache Nation. Everyone knows about New Mexico's decades-long connection with UFOs, starting with the reported crash landing of an unidentified flying object on a ranch near Roswell in 1947.
Since then, New Mexicans have reported hundreds of sightings and encounters with UFOs. Roswell has built an industry around its fabled alien visitors with a museum and annual festival devoted to them.
But if Roswell is the capital of New Mexico's fascination with the unexplained, Dulce is the town of true believers.
"The whole town of Dulce, whoever you want to talk to, they'll tell you what they've seen — a lot of them," said 78-year-old Geraldine Julian, who claims to have seen multiple UFOs and other strange activity starting in the 1960s.
"It's not just a fairy tale," Julian insisted. "All the things are true, and I believe every last one of them, too, because I've seen it myself."
Julian swears she saw "a big spaceship" hovering above her property just outside of town.
"The bottom part was flat … but on top there was a dome," she said while resting near a blocked-off bridge where the alleged UFO flew over. "There was movement inside."
Talk of UFOs and other unexplained activity in and around this isolated community just south of the Colorado border is not new.
Legend has it that Dulce is ground zero for space aliens who are working in concert with the government in a not-so-secret facility underneath Archuleta Mesa, a steep, flat-topped mountain overlooking the town.
"In 1979, businessman Paul Bennewitz was convinced he was picking up electronic communications from alien spacecraft, and after further investigations, he claims he discovered a secret underground base near the town of Dulce where these signals were coming from," according to the Top5s, a YouTube channel that ranked the Dulce Base the second most mysterious and highly forbidden place on the planet.
"His results excited the UFO community and by 1990, well-known ufologist John Lear also claims he had proof the base existed, and the theories have been going on ever since," according to the report, which has received more than 1.5 million views on YouTube.
The so-called Dulce Base, which was featured on the History Channel's UFO Hunters television show, purportedly contains multiple levels, including areas for genetic and mind-control experiments and cryogenics storage. As the story goes, the Dulce Base serves as the hub of an underground transportation system linked to other alien bases, including one in Taos.
"I'm not a believer," said one of the cooks at the Players Sports Bar & Grill a local gathering spot that sells a "Sasquatch Burger," an enormous hamburger with 2 pounds of beef, six strips of bacon and four slices of cheese between bread in the shape of a big foot. Near the entrance of the bar is a poster with two green space aliens, one dressed as a cowboy and the other as an Indian with a headdress, and the words, "Where the locals hang out!"
Move over, Roswell. Dulce is home to true UFO believers
Some business owners are trying to capitalize on reported sightings of unidentified flying objects and Bigfoot around Dulce, a town just south of the Colorado border with a population that is overwhelmingly Native American.
The Wild Horse Casino next door also is trying to capitalize on the alleged space alien activity. Among the T-shirts for sale in the casino's gift shop is one featuring a green alien with big, blue eyes over the caption, "I got probed at Dulce Base."
Chelse Anderson, 27, who works at the casino, said the hotel attracts visitors who are specifically in search of UFOs.
"They prefer rooms with a view of the mountain, that way they can see it," she said. "We have some [guests] that wander around the building at night."
The casino hotel is already booked for next weekend in anticipation of the Dulce Base UFO Conference, which a local nonprofit is hosting as a fundraiser. The nonprofit, Apache Indigenous Defenders Inc., is raising money to support organizations that work to keep local Native traditions alive.
Move over, Roswell. Dulce is home to true UFO believers
Chelse Anderson, who works at the Wild Horse Casino, displays one of the t-shirts for sale in the gift shop. The casino is hosting a two-day conference next weekend on UFOs and the so-called Dulce Base. Daniel J. Chacón/The New Mexican
In an area with little economic activity, the president of the Jicarilla Apache Legislative Council has embraced the notion of a Dulce Base, partly in a push to stimulate tourism in a largely forgotten pocket of the state.
"We are a proud nation who remain steadfast to our way of life as Jicarilla Apaches," council President Ty Vicenti wrote in a welcome message posted on the conference website.
"Our people have been blessed with an outstanding first of the year, as snow has given us hope for a prosperous 2016," he wrote. "Please take the time to visit our many tribal businesses, enjoy a meal from local vendors located on Commercial Street, visit the Arts and Crafts Department and talk to the many tribal members who have first hand contact with UFO sightings and stories."
Dulce, which became the headquarters of the Jicarilla Apache Nation in 1887, is perhaps best known among Northern New Mexicans as the location of the annual Little Beaver Roundup Rodeo.
The former logging town has no traffic lights or Starbucks or McDonald's. Rather, there are a handful of convenience stores and small mom-and-pop restaurants on either side of N.M. 64. One of the main economic drivers is the casino, which, unlike other Indian casinos in New Mexico, closes at night.
Anderson, a Dulce native, said she's never seen an unidentified flying object but hopes she will one day.
"Numerous people have seen stuff," she said. "I believe there's something there."
She's not alone.
In fact, one Dulce resident believes he captured UFOs on his camera.
"I took this picture about 3 o'clock in the morning," a man who works in the tribal government's Public Safety Division said Wednesday while displaying a grainy photo on his phone that shows several balls of light suspended in the air.
The man, who declined to give his name for fear of losing his job, also has two photos taken in broad daylight that appear to show one and then two UFOs floating in the clouds. The man declined to share his photos.
"The way the government is, the way things are, I don't want [it] to come back on me," he said. "Plus, I'm [a public safety employee]. I'm not even supposed to be talking about this because of my job."
A former New Mexico State Police trooper, the late Gabe Valdez, documented unexplained cattle mutilations in the area in the mid-1970s, boosting speculation of alien activity.
But the evidence left behind didn't come from outer space, Valdez said in different interviews.
"The evidence that was left there, you know, predators don't leave gas masks, glow sticks, radar chaff. They don't leave that stuff. They don't have vitamin B-12," Valdez said in a radio interview.
In an interview with the History Channel's UFO Hunters, Valdez said the most anomalous evidence he came across while investigating cattle mutilations happened about 40 miles east of Dulce.
"We could tell where the aircraft came through," Valdez said. "They didn't do the whole process, and they left a fetus inside the animal."
"A fetus? A cow fetus," UFO researcher Pat Uskert asked Valdez.
"No," Valdez replied. "It looked like a human, a monkey and a frog. It didn't have any bones in the head. It was all full of water."
When asked if he was implying that the cow was being used as an "incubation chamber for a cloned creature," Valdez said that's "exactly" what he was saying.
In an interview with Open Minds Radio, Valdez said he found listening devices in his home after investigating the cattle mutilations. He also claimed to have seen "sophisticated aircraft," including an orb that looked like a hot air balloon.
"People have seen the helicopters. They're black and silent," Valdez said in the radio interview.
Tim Anderson, who is Navajo and married to an Apache, said stories of black helicopters and bright lights over Archuleta Mesa are commonplace in Dulce. He describes the town as the Roswell of Northern New Mexico.
"I don't know what it is," he said. "I can't explain it."
Anderson is more interested in what's on the ground than in the air
Specifically, he's tracking Bigfoot.
"I do believe there is a mystical creature out there that nobody knows about," said Anderson, who claims to have found two separate Bigfoot footprints that he made into casts.
"I believe there is something out there," he said. "One of these days, somebody will find something."
Anderson, who was a police officer in Dulce for 14 years, said he saw a UFO in a canyon near Archuleta Mesa while working in the late 1990s.
"It lit up the whole valley and just disappeared into the rocks," he said. "I just rubbed my eyes. 'Did I really see that?' "
Contact Daniel J. Chacón at 986-3089 or dchacon@sfnewmexican.com. Follow him on Twitter @danieljchacon.
AUTHOR PROFILE
Mysterties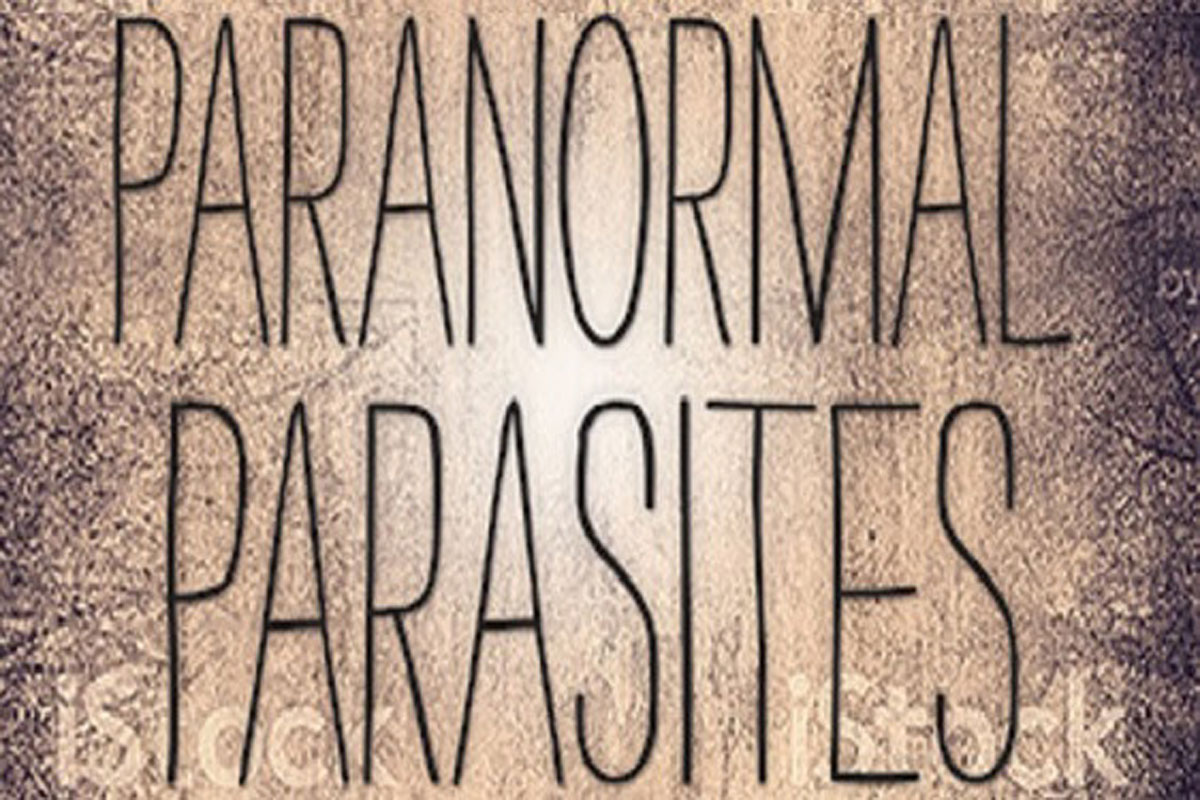 SHOW ALL
Calendar