Motorcycles-for-hire law a must – solons
AT least two senators urged the government to consider legalizing the so-called motorcycle taxis as a "public utility."
Senator Grace Poe said it is high time motorcycles were legalized "as a safe and convenient mode of public transportation in the country."
Presiding over a hearing of the Senate Committee on Public Services, which she heads, Poe said the results of the Department of Transportation (DOTr) "pilot study" on the viability of motorcycle taxis which started in 2019, can be used as "a basis for legislation."
"After more than four years of continuous studies by the technical working group (TWG), it now appears, without a doubt, that commuters are overwhelmingly in favor of legalizing motorcycles taxis," Poe said, adding that the TWG survey reported that 96% of motorcycle taxi passengers believed that government should allow motorcycle taxis.
The study also showed that commuters favor motorcycle taxis' "affordability and quicker conveyance time" in the clogged streets of urban centers where motorcycle taxis were allowed to operate.
"To me, this pilot study is the strength of this policy. Maaga pa lamang ay nakita na natin ang implementation gaps so the regulators have enough time to come up with solutions or interventions to improve its regulation once legalized," said Poe, author of Senate Bill (SB) No. 104 seeking to allow and regulate the use of motorcycles as public utility vehicles.
"Four years and a global pandemic later, we believe it is now high time for Congress to use the data points from the ground to craft a policy that is responsive to the needs of the commuting public and all the stakeholders of the ever-growing motorcycle taxi industry," she added.
The pilot run allowed motorcycle transport network companies (TNC) – Angkas, JoyRide, and Move It – to have a combined total cap of 45,000 riders in Metro Manila.
Poe said Land Transportation Office (LTO) data showed that there are around 19.2 million motorcycles in the country. This is roughly 87% of all registered motor vehicles as of 2022.
One out of three Filipino households owns a motorcycle, and 51% of them use it for livelihood.
The senator said commuters continue to seek alternative modes of transportation to deal with the daily metro gridlock and the rising demand for mobility.
"Trapik pero walang masakyan. May masasakyan man, colorum naman. Ito na ata ang kinatandaan na sistema ng mga commuter sa Pilipinas," she said.
But Poe stressed motorcycle taxis must adhere to the highest standards of road safety.
The most recent Global Status Report for Road Safety of the World Health Organization (WHO), nearly 30% of all road crash deaths involve powered two- and three-wheeled vehicles, such as motorcycles, mopeds, scooters, and electric bikes (e-bikes), and the numbers are rising, according to the senator.
She added this is even higher in Southeast Asia where 43% of all road traffic deaths involve two and three-wheelers.
"The established vulnerability of motorcycle as a mode of transportation calls for the government to step in. We need to legalize to reflect the reality on the ground, but we also need the highest safety standards to make this a true mobility alternative," Poe said.
"Our motorcycles-for-hire bill has been through the long and winding road to passage. Our commuters need a safe and convenient alternative right now," Poe added.
For Sen. Nancy Binay, she proposed the need to clarify the coverage of legislation that would legalize the use of motorcycles as public utility vehicles.
During the panel hearing on Tuesday, May 23, 2023 on bills for the regulation of motorcycle taxis, Binay raised the emergence of new three-wheeled vehicles that ferry passengers and have been plying major roads.
"My fear is that drivers of these vehicles are not trained," Binay said.
AUTHOR PROFILE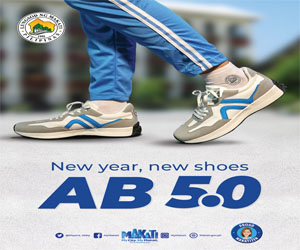 Motoring
SHOW ALL
Calendar