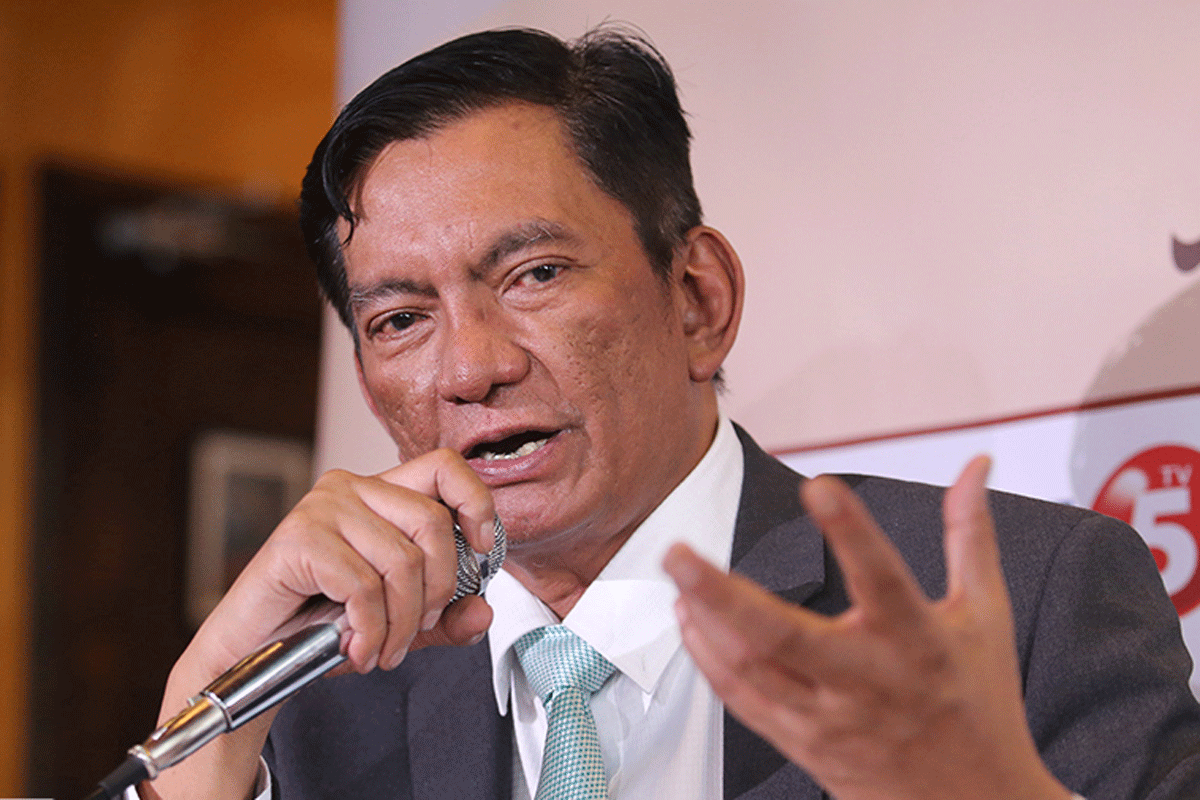 More vaccine supply for Bicol sought
ALBAY 2nd District Rep. Joey Sarte Salceda has renewed his call for more vaccine supply for Bicol, noting that the region has vaccinated a mere 10 percent of the population recently, which is "among the lowest in the country".
"We need help," said Salceda, chairman of the House committee on ways and means, warning that the "lack of vaccines could threaten the strength of our response".
"Our COVID-19 (coronavirus disease-19) response in the 2nd district of Albay has been hailed by the Department of Health (DoH) and other groups as a model to follow. But it could go wrong with the lack of vaccines," Salceda explained.
"Look at the example of Vietnam. They were among the best in the world for minimum health standards and non-pharmaceutical interventions. They are now facing among the world's worst surges because of a lack of vaccines, not because of neglect on the part of their government," Salceda warned.
"It's not there's a lack of vaccines. There are about 30 million doses of vaccines that are ready for administration in the country. While other regions like NCR (National Capital Region) are already
contemplating vaccinating minors, we are yet to even reach decent levels of vaccination for our priority populations," Salceda said.
"The point is, get more vaccines in regions that are under vaccinated, because here, we are aching for vaccines," he said.
"In places that are starting to get saturated, of course vaccine demand will plateau. I assure you, get more vaccines in Bicol, and you will see faster vaccination," Salceda added.
The Albay lawmaker had already voiced his appeal in July urging for an equitable vaccine distribution in Bicol, among others, pointing out that healthcare facilities and capability are seriously "segmented in the regions," thus the need to vaccinate the vulnerable to avoid hospitalization.
"Vaccination is very crucial for our provinces, especially for regions as geographically dispersed or expansive as Bicol. While it's easier for one from Caloocan to seek medical attention in Muntinlupa, it is virtually impossible in Bicol, if say residents from Catanduanes or Masbate have to go to Camarines Norte for a similar purpose," he said.
Salceda earlier wrote Duterte and the Inter-Agency Task Force (IATF) and assured them that his district alone is capable of storing and administering about 190,200 doses of Pfizer or 312,000 doses of Moderna COVID-19 vaccines.
The cold storage facilities are located in Legazpi City, Daraga, and Camalig, all in the second district of the province. Pfizer and Moderna COVID-19 vaccines need ultra-low temperature during storage.
AUTHOR PROFILE
Provincial
SHOW ALL
Calendar