More Pinoys to benefit from PhilHealth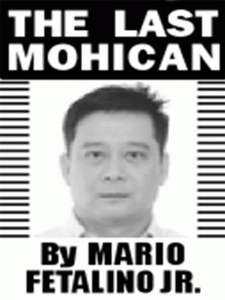 THE incoming administration of presumptive President Ferdinand Marcos Jr. might be glad to learn that more Filipinos are seen to benefit from PhilHealth.
The state insurer reported relevant earnings while embarking on an aggressive awareness campaign for its programs — developments that are clearly aligned with Marcos' plan to make the government's medical services inclusive.
PhilHealth posted a net income of P32.84 billion for the period ending December 31, 2021, higher by P2.8 billion or a growth of nine percent from the previous year.
Revenues from health insurance contributions also grew by 15% than the prior year amounting to P171.17 billion, owing to the increase in employed and self-paying/earning members of around seven percent, coupled by relentless collection efforts and the launch of an online premium payment facility for self-paying members in its Member Portal.
It reported receipt of P71.24 billion in National Government subsidy for Indirect Contributors. The intensified collection enabled PhilHealth to surpass its collection target by 10 percent.
In terms of expenditures, total benefit claims expense totaled P140.16 billion, representing an increase of almost P20 billion additional claims, which is up by 16 percent compared to previous year's P120.9 billion.
The growth in benefit claims is attributed to the increased awareness on the various benefit packages available among the members.
Recently, PhilHealth staged a series of virtual meetings with their various stakeholders in order to keep them abreast on latest developments on the implementation of Republic Act 11223, otherwise known as the Universal Health Care Law.
Around 1,200 participants from different sectors comprising of employers and business owners, labor and overseas contract worker groups, recruitment and manning agencies, health care professionals and medical societies, and media practitioners have attended the half-day sessions organized by the state health insurer.
Local Chief Executives (LCEs) of partner Local Government Units (LGUs), human resource officers of National Government Agencies (NGAs) and administrators of various organized groups whose members consist of self-earning individuals such as small traders and job order contractors also graced the event.
The meetings were designed to refresh them on the salient points of the UHC Law and how it aims to provide Filipinos with financial risk protection as they gain access to quality and affordable healthcare services. Highlight of the presentations include the benefit packages introduced as part of PhilHealth's COVID response in the last two years from testing, home and facility-based isolation, hospitalization, to vaccine injury compensation.
The participants were also briefed on the packages that will either be expanded or introduced in the immediate future such as additional dialysis sessions, an outpatient mental health package, and continuing full financial risk protection for healthcare workers.
As mandated by law, PhilHealth introduced and is now vigorously enlisting facilities so that members and their dependents can avail of primary care benefits that include regular consultations, preventive and promotive care, select diagnostic tests and medicines upon the recommendation of the primary care professional.
To be able to enhance and sustain existing benefits, and introduce new packages to meet patient demands, the attendees representing major stakeholder groups were informed and thoroughly briefed on membership and contribution issues, particularly on the resumption of the scheduled premium contribution as mandated by the UHC Law.
According to Section 10, contribution rate and ceiling for Direct Contributors for 2022 shall be at four percent and P80,000, respectively. The Agency said it will resume collecting the legislated contribution schedule effective January 2022. However, its collection systems particularly the Electronic Payment and Reporting System (EPRS) and the PhilHealth Member Portal will be ready for payments/remittances following the adjusted rate starting the month of June 2022, while payment of the one percent differential for the paid periods (referring to January to May 2022) may be settled until December this year.
Cognizant of the situation of many Filipinos at this time of the pandemic, PhilHealth deferred implementation and instead supported efforts in Congress for a possible legislation that would grant the President with powers to suspend increases during national emergencies.
However, with no legislation yet in sight, it said it is resuming implementation of the contribution schedule this year as mandated by the UHC Law.
Overall, the fora received positive response from the stakeholders where most of the participants expressed readiness to support its programs and policies in order to sustain their benefits. They also manifested willingness to become social health insurance advocates, citing PhilHealth's importance where effectively managing hospitalization costs is concerned.
Going back to COVID-19 benefit payouts, PhilHealth also made substantial claims payment for other health services such as inpatient and outpatient care, primary care benefits, and Z Benefits availed of by its members and their qualified dependents.
In total, contribution collections have still exceeded benefit payments by P31.01 billion, with PhilHealth paying 0.82 centavos in benefits for every P1 that it collected from the members.
Meanwhile, the Corporation saw an increase in its investment income, earning a total of P9.5 billion which is eight percent higher than last year's, exceeding target interest income by a staggering 40 percent.
PhilHealth's total assets rose 27 percent for a total of P347.48 billion compared to P274.46 billion in CY 2020, mainly due to increase in investments where receipts of National Government subsidies and maturities were placed after considering funding requirements.
The growth was driven by its investment portfolio worth P331 billion which includes special savings deposits (SSDs) and time deposits amounting to P70 billion. These highly marketable assets can easily be liquidated and converted to cash in cases of unforeseen interruption to cash flow. The rest of investments are in government and corporate bonds.
With its reserve funds at P177 billion – or 25% more than in 2020 – PhilHealth's financial performance provides assurance of stable benefit payouts to its members here and abroad should any medical contingencies arise in the future.
"While our accomplishments speak volumes of our resolve to properly administer the National Health Insurance Program, it is our determination to provide better public service that carried us through a very tough 2021," Atty. Dante A. Gierran, PhilHealth President and Chief Executive Officer said, after encouraging members to continue investing for their health through PhilHealth.
**
For comments, please call or text 09569012811 or email lastmohican2004@yahoo.com
AUTHOR PROFILE
Opinion
SHOW ALL
Calendar