MMDA to establish motorcycle riding academy
IN a bid to decrease motorcycle-related accidents, the Metropolitan Manila Development Authority (MMDA) will spearhead the establishment of a Motorcycle Riding Academy in Metro Manila.
Under the project, the MMDA will create a technical working group for the formulation of a Motorcycle Safety Training Course module that would give both beginners and experienced riders proper training and basic knowledge such as different types, characteristics, basic parts, basic control and operation of motorcycles; various road safety laws, rules and regulations pertaining to the operation of motorcycles; necessary driving skills on how to avoid hazardous situations, and; understanding risk awareness and risk taking.
The Academy will also provide basic emergency response training for the motorcycle riders.
According to MMDA Acting Chairman Atty. Don Artes, the Motorcycle Riding Academy shall be the center of education that will provide motorcycle riders necessary riding and basic emergency response skills.
""Through this Motorcycle Riding Academy, we aim to further promote road safety, particularly to our motorcyclists who are very much at risk of road mishaps. It's a good opportunity for them to refresh and hone their riding skills and to provide first aid to people who will encounter unexpected road accidents," Artes said.
Last 2018, the MMDA Metro Manila Accident Reporting and Analysis System (MMARAS) recorded motorcycle riders as amongst the highest road crash fatalities at around 38 percent or 224 fatalities from a total 590. Fatalities increased from 2020 and 2021 recorded at 253 and 295, respectively.
According to the 2018 Global Status Report on Road Safety by the World Health Organization (WHO), the Philippines ranked 11th out of 175th countries with the reported number of road traffic deaths at 10,012 of which 4.7 percent are drivers/passengers of 2- or 3- wheelers.
Lectures include Motorcycle Riding Courtesy, Motorcycle Orientation, Road Traffic Rules and Regulations, and Motorcycle Safety Laws; while simulation exercises include Preparing to Ride, Common Riding Situations, MC Safety Driving Demonstration, and Motorcycle Basic Riding Course
The proposed location is at the vacant property of the Government Service Insurance System (GSIS) at the corner of Julia Vargas Avenue and Meralco Avenue, in Pasig City. The MMDA and GSIS will enter into a Memorandum of Agreement for the utilization of the property.
AUTHOR PROFILE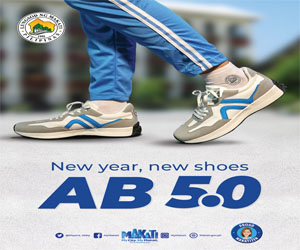 Metro
SHOW ALL
Calendar