Meet Lumpia Queen Abi Marquez
ABI Marquez is known on Tiktok as the "Lumpia Queen". She is an accomplished food content creator and she has countless followers who want to know more about food.
Abi has now joined KROMA Entertainment's NYMA Talent management as an exclusive talent and she is all set to shine even brighter with them helping chart her career. Having debuted only last January 2022, Abi Marquez is now one of the biggest names in the "FoodTok" universe kicking off her popularity with her video titled "What happens if we make peach mango pie with lumpia wrappers?"
After the video went viral, Abi created more experimental lumpia videos and turned it into a series, which consistently amassed millions of views. This earned Abi her online moniker "Lumpia Queen," and led to a stream of fans on her TikTok channel, which now has 2.5 million followers.
Her content creation formula– a mix of experimental recipes plus ASMR and on-the-beat sounds— has won the hearts of food enthusiasts including Erwan Heussaff of FEATR. She has been invited as a guest on the YouTube channel's cooking and food discovery series.
Abi's excellent and experimental cooking skills are no surprise, having earned a degree in Hotel, Restaurant, and Institution Management from the University of the Philippines Diliman, where she graduated magna cum laude in 2022.
As a fresh graduate experiencing immense success in her field, Abi decided to take on content creation as a full-time career rather than pursuing her goal of going into the corporate world.
What's the biggest challenge of being a content creator? "I think it's wearing too many hats, as you handle everything from brainstorming and filming to reading emails and negotiating with partners," Abi says."Especially in the cooking niche, content creation can take hours of time and energy. My creative juices and energy come unexpectedly, and when they do, I want to make sure that I focus on that momentum and make my ideas come to life."
How does she feel about joining the NYMA talent management agency of KROMA. "I'm very happy because I know I'm now in the right hands," she says. "NYMA makes me feel that I'm not just another number in their talent portfolio. I didn't just hear – I saw – how they genuinely care for their talents, and value their individuality and creative freedom. They are industry veterans who are extremely professional but still pass the vibe check."
Kat Ramnani-Bautista, Head of NYMA, says there is a lot of potential in Abi, what with food as a popular niche on social media. "We are elated to have Abi join NYMA. She's an incredible force in the kitchen and has a multitude of other talents we can't wait to unleash for the world to see. With NYMA's full support, get ready for Abi to be on a roll with her forthcoming projects!"
NYMA is currently home to notable artists including celebrity and vlogger Kristel Fulgar, Home Buddies founder Frances Cabatuando, and visual artist and content creator Raco Ruiz. Short for "Now You Must Aspire," NYMA aims to make its stars shine and help them realize their full potential. The talent management agency and production house gives its talents unparalleled support, helping them expand their content and reach on all tradigital platforms.
NYMA recognizes Abi's immense talent and love for her craft, and is dedicated to pushing the boundaries of what's possible to take her career to greater heights, give her unparalleled value, and help her break new ground in the tradigital space.
For more on Abi, follow her on: TikTok: https://www.tiktok.com/@abigailfmarquez / Instagram: https://www.instagram.com/abigailfmarquez/ Facebook: https://www.facebook.com/abigailfmarquez YouTube: https://www.youtube.com/@lumpiaqueen / Twitter: https://twitter.com/lumpiakween. To learn more about KROMA and NYMA, visit https://www.kroma.ph/nyma.
AUTHOR PROFILE
Showbiz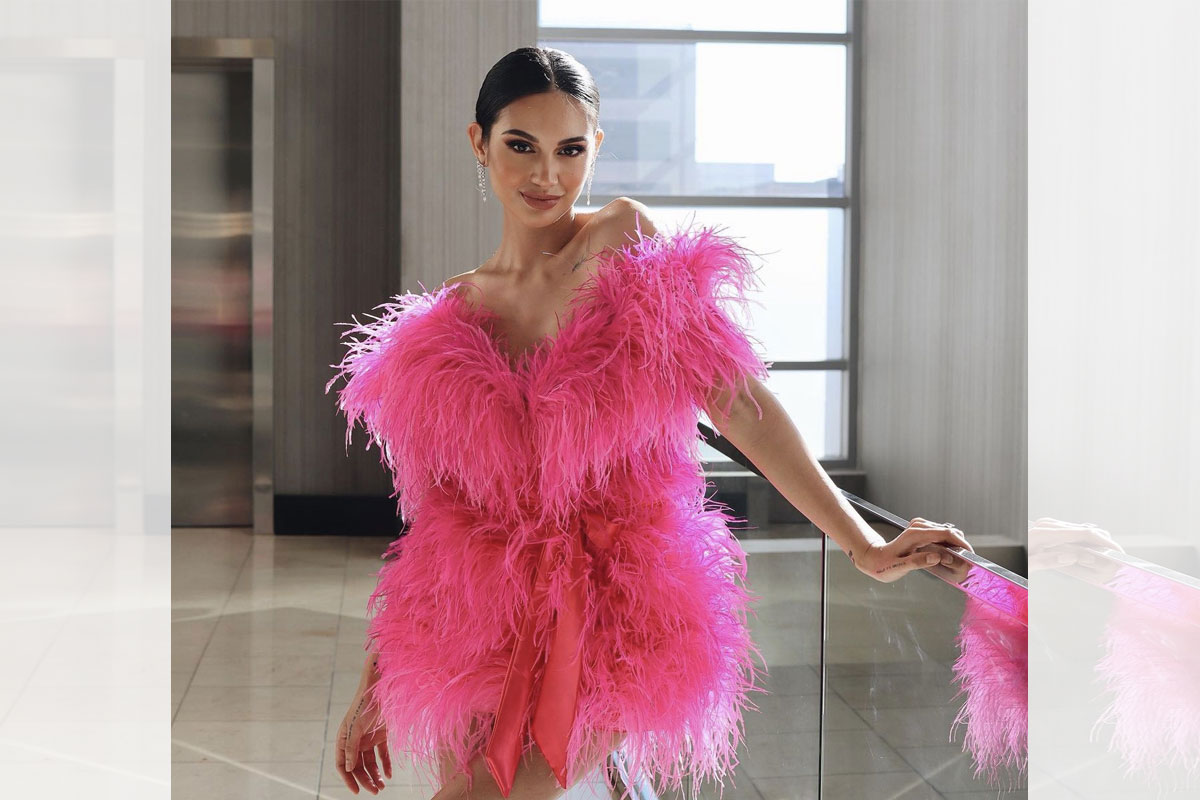 SHOW ALL
Calendar