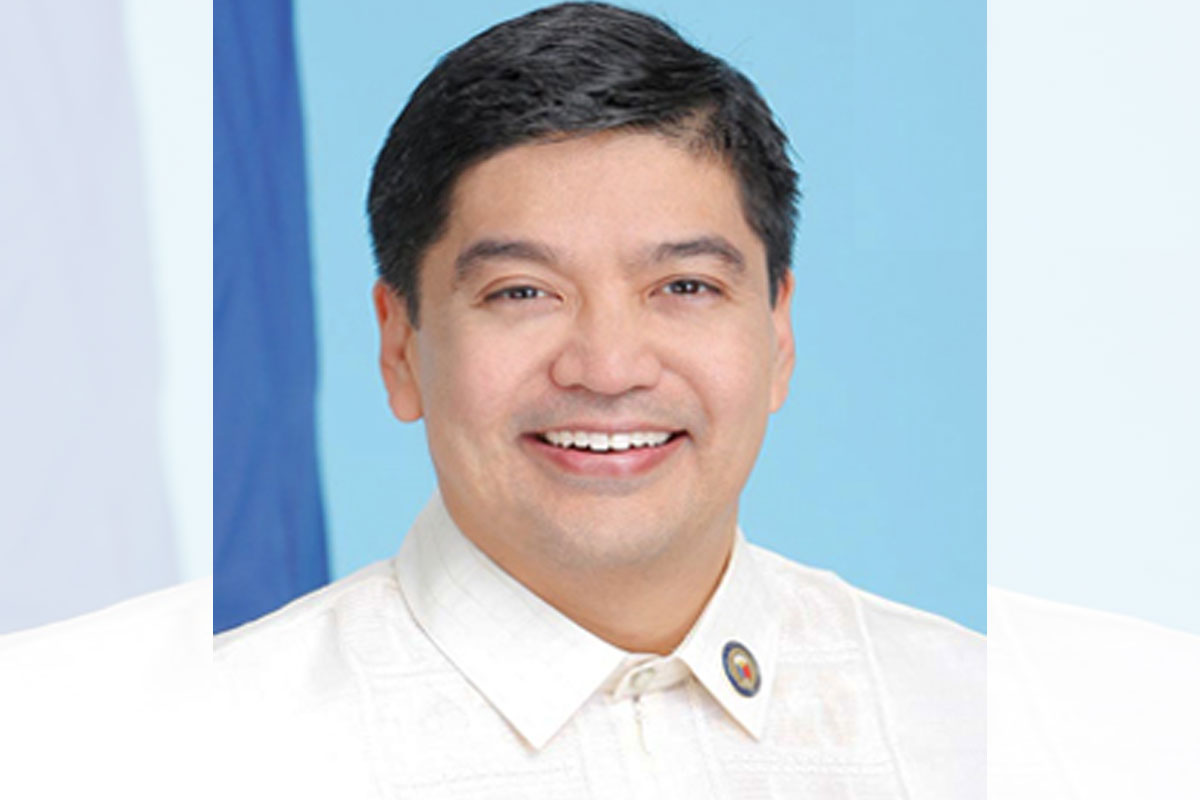 Media workers welfare act gains ground in House
WORKERS in the media industry have edged closer to gaining the security of tenure, hazard and overtime pay, mandatory additional insurance coverage plus other job-related benefits enjoyed by regular employees in both the government and private sector, according to Camarines Representative and National Unity Party (NUP) president LRay Villafuerte.
Villafuerte has voiced such prospects after the House overwhelmingly passed on third and final reading just recently a consolidated bill – House Bill (HB) 454 – known as the "Media Workers' Welfare Act," which aims to guarantee the rights of media workers to self-organization and additional economic benefits due them in their profession; and to create a safe, protected atmosphere conducive to their productive, free and fruitful work.
HB 454, which was endorsed for plenary approval by the House committee on labor and employment chaired by Rizal Rep. Juan Fidel Felipe Nograles, had consolidated five similar measures, including HB 304 that was authored by Villafuerte with three more CamSur solons – Reps. Miguel Luis Villafuerte and Tsuyoshi Anthony Horibata and Bicol Saro Rep. Nicolas Enciso VIII.
"Media workers risk their own lives being exposed to the perils and hazards outdoors just so we can receive our needed information. It is unfortunate that the very same people behind it are usually the ones whose labor rights are ignored, such as those pertaining to the security of tenure, hazard pay, night shift differential pay and overtime pay, among others," Villafuerte and the other authors of HB 304 said in their bill.
"Hence," they added, the measure seeks "to ensure that media workers shall be provided with comprehensive benefits package at par with the current benefits enjoyed by those in the labor force in both Government and the private sector. It seeks to create a safe and protected atmosphere conducive to a productive, free and fruitful media work, as well as to guarantee the right of workers to self-organization."
Villafuerte, the former Camarines Sur governor and majority leader of the Commission on Appointments (CA), filed a similar pro-media bill in the past Congress.
He agreed with the view of Speaker Martin G. Romualdez that the approval of HB 454 highlighted the importance that the bigger chamber has given to advancing the welfare of media personnel and ensuring press freedom.
The Camarines Sur solon noted the House' approval of this pro-media bill came just before President Marcos Jr. cited in an event at Malacañang Palace the need for the government to send across its central message of working hand-in-hand with the private sector; small communities; micro, small and medium enterprises (MSMEs); and all other sectors in pursuit of national development.
"If that information is channeled to the public and the message is out there, then people will put their shoulder behind the wheel and work toward a collective goal," President Marcos said.
Villafuerte said the House-approved consolidated bill seeks to ensure that media workers shall have a comprehensive benefits package at par with the current benefits enjoyed by those in the labor force, both in the government and private sector.
"The approved consolidated measure aims to make sure," said Villafuerte, "that a safe, protected and atmosphere conducive to a productive, free and fruitful media work exists, along with a guarantee of the right of media workers to self-organization."
He added that this measure wants "to motivate and encourage media workers to perform their duties as truthful and responsible informers of the people and that they are free from any form of harassment in their exercise of press freedom."
The key features of HB 304 included in the House-approved consolidated bill include the provision entitling media workers in entry-level positions to receive the minimum monthly compensation determined by the National Wages and Productivity Commission (NWPC) or the Regional Tripartite Wages and Productivity Boards (RTWPBs), depending on which applies in each case, he said.
As proposed in HB 304, Villafuerte said the approved HB 454 mandates the Department of Labor and Employment (DOLE) to create a proposed News Media Tripartite Council, which may change or increase the amount of minimum hazard pay for media workers.
Villafuerte explained that this proposed Council is seen to serve as "a link among various stakeholders, and provide the industry with a platform for both media workers and entities in crafting policy decisions that will affect them and the industry as a whole."
Classified as media workers are those who are legitimately engaged in news media practice, directly or indirectly, whether as a principal occupation or not, including but not limited to regular employees, project employees, or independent contractors, he said.
As for media entities, he said these are the persons or institutions, including media networks and operators, that actively gather information of potential interest to a segment of the public, turn gathered information into a distinct work, or distribute that work to an audience within the Philippines.
In addition to the existing rights and benefits accorded employees by the Labor Code under Presidential Decree (PD) No. 442, as amended, and subject to existing laws, Villafuerte said the consolidated bill includes an HB 304 provision classifying any media worker as a regular employee once he or she completes six (6) months of continuous employment, regardless of the nature of his or her employment.
Villafuerte said the grant of hazard pay of at least P500 per day is being proposed for media workers assigned to dangerous areas, such as strife-torn or embattled zones, contagion, radiation, volcanic eruption, distressed or isolated stations, disease-infested areas or in those declared under a state of calamity or emergency, and other occupational risks or perils to life as determined by the Presidential Task Force on Media Security (PTFOMS), in consultation with the DOLE.
However, he said, media workers in government or private media entities who are already enjoying similar benefits equal or superior to the minimum hazard pay shall no longer be entitled to such benefits.
The consolidated measure also contains HB 304's provision requiring employers to provide media workers assigned to dangerous areas with basic safety gear and equipment like bulletproof vests and helmets, first-aid kits, fire-protection jackets, medical-grade protective equipment, face masks, safety shoes and life vests.
The consolidated bill also includes an HB 304 provision granting overtime and night-differential pay to media workers in accordance with existing labor laws, as well as mandatory additional insurance benefits on top of those provided by the Social Security System (SSS), Government Service Insurance System (GSIS), Philippine Health Insurance Corp. (PhilHealth) and Home Development Mutual Fund (Pag-IBIG).
Villafuerte said that such extra insurance benefits comprise: 1) a death benefit of P200,000 for each media worker who shall perish in the line of duty; 2) a disability benefit of P200,000 for each media worker who shall suffer total or partial disability, whether permanent or temporary, arising from any injury sustained in the line of duty; and 3) reimbursement of actual medical expenses up to but not to exceed P100,000 for each media worker who shall be hospitalized or who shall require medical attendance for injuries sustained while in the line of duty.
It also aims to ensure the observance and implementation of the principles agreed upon in the International Labor Organization (ILO) Convention No. 190 on the elimination of violence and harassment against workers (2019), he said.
Villafuerte said the bill provides that no worker shall be dismissed from one's employment without just or authorized cause and without procedural due process.
It specifies that the computation of employment time shall be cumulative in cases where the media workers are repeatedly engaged for shorter periods by their respective employers as a means to avoid regularization.
Under the bill, any government fund obtained from taxpayer's money intended to support the public information campaign of all government branches in the form of official advertisement placements, notices, and the like, shall be deemed as "Public Information Fund."
Subject to existing laws, any media entity shall have equal opportunity and access to such fund through such measure or policy adopted by the government unit concerned specifically designed to ensure such equal access, Villafuerte said.
A media entity must show proof of full payment of all relevant local and national taxes, permits, fees and licenses and the like to be entitled to the provisions of this Act.
For transparency, all information surrounding such funds shall be made available to the public pursuant to the Freedom of Information (FOI) program as established under Executive Order (EO) No. 2, Series of 2016.
Villafuerte said that as the primary agency under Administrative Order No. 1 (Series of 2016) tasked to ensure the protection of the life, liberty and security of media workers, the DOLE is tasked in the approved bill to take charge of monitoring compliance by media organizations with this proposed law.
The DOLE, in consultation with media groups, associations, publishers, guilds and other concerned groups, is directed to promulgate the Implementing Rules and Regulations (IRR) of the proposed Act within six (6) months from its effectivity, he added.
AUTHOR PROFILE
Nation
SHOW ALL
Calendar