Mayor Kois realizes dream for the city's homeless, renters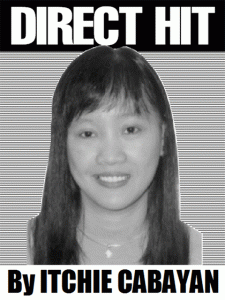 LAST week saw the fruition of what I know to be a long-time dream of Mayor Isko Moreno.
The inauguration of the 'BaseCommunity,' a horizontal housing project in the depressed area of Baseco, is a product of real-life, rock-bottom experience on the part of Mayor Kois.
Among all other politicians, he is the only one who really, literally, experienced being homeless, being a squatter. He knows the exact feeling of being kicked out of a rented four-by-four meter shanty because you cannot pay the rent.
He also knows the very bothersome feeling of uncertainty whenever their family goes out to do their own, separate things to eke out a living, not knowing if they will still have a roof over their heads when their day is done and they want to retire to sleep.
Mayor Kois' life is an open book. We all know that he grew up finding food and making a living out of garbage mounds. His mother was a laundrywoman and his father was a stevedore at the pier.
His great desire to build homes for the squatters comes from this personal experience of his. It is something that he says he would not want any family or kid to go through, as much as possible.
It is a life-long dream that Mayor Kois, then a city Councilor in the first district of Tondo, used to share with his mentor, former Manila Vice Mayor Danny Lacuna who, along with then third district Councilor Bernardito 'Bernie' Ang, took him into the wings of their local party, believing in his potential to reach greater heights.
Now that Vice Mayor Danny is retired, Mayor Kois shares the same kind of dream with Lacuna's daughter, current Vice Mayor Honey who also had her share of experience when her parents did not have a home of their own and were just renting during her childhood.
This helped in that he had the full and swift support of the Manila City Council under the supervision of Vice Mayor Honey as its presiding officer, majority floor leader Joel Chua who is a lawyer and president pro tempore Jong Isip who is a lawyer, too. Every other project of the city that Mayor Kois envisions for the poor and that need enabling ordinances get passed without any hitches.
It is also notable that he has hard-working and highly-efficient officials like city engineer Armand Andres, city architect Pepito Balmoris, city electrician Randy Sadac and department of public services chief Kenneth Amurao, whom he lauds for the success of the city's 'BaseCommunity' for starters.
In coming up with the concept that he copied from Singapore's great leader Lee Kuan Yew, Mayor Kois did not have in mind the usual, box-like units that could pass for a home since the would-be recipients would be the people from the poor communities anyway, who will take everything and anything available.
The housing units in the 'BaseCommunity' for instance, measure 40 square meters when even common condo units owned by private companies only measure anywhere between 20 and 30 square meters.
The two-storey units come complete with two bedrooms – one for the couple and one for the kids – a living room, kitchen, toilet, laundry area and even a study area.
They are built in a community that has its own water system, electric metering system and a playground, among others.
The beneficiaries are the informal settlers whose shanties were razed in a fire. The whole area was subdivided among them based on the list provided to the city government by the barangay concerned.
As Mayor Kois and Vice Mayor Honey have just inaugurated the 'BaseCommunity,' the good mayor announced that 'BaseCommunity Phase 2' is already in the works, even as the other housing programs lined up and which include the Tondominium 1, Tondominium 2 and the Binondominium, are already underway.
The housing projects intended to benefit the poor, homeless residents and those who have been renting all their lives, are among the closest to the mayor's heart, owing to his sad, personal experiences as a squatter himself.
Having had the first-hand experience in many aspects of a poor man's life is the advantage of Mayor Kois over others, who merely pretend to be pro-poor or from the poor. He knows the issues surrounding poverty in and out and definitely, by heart.
He sees himself in the poor and ordinary people and thus identifies with them without any effort. It's no wonder he has endeared himself to the masses.
***
Jokjok (from JohnRey Arsenio of Capas, Tarlac) — Inday: Father, ang gwapo-gwapo at ang cute-cute mo naman! Bakit ka pa kasi nag-Pari?/ Priest: Eh kasi ayaw pumayag ng mga magulang ko na mag-madre ako! Bruha!
***
Direct Hit entertains comments, suggestions or complaints. Please have them emailed to itchiecabayan@yahoo.com or text 0919-0608558.
AUTHOR PROFILE
Opinion
SHOW ALL
Calendar