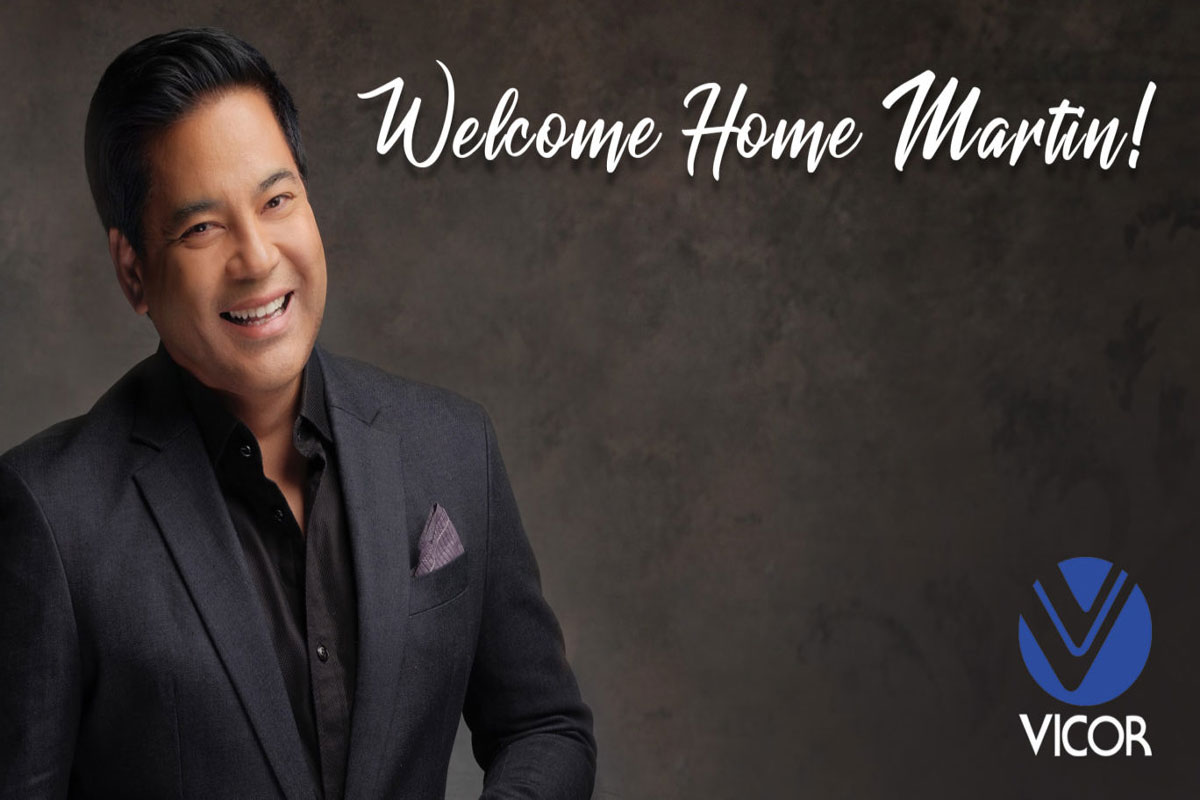 Martin's new song inspired by Charlie Chaplin
OCTOBER 2020 marked the return of esteemed balladeer Martin Nievera to Vicor Music Corporation. He signed with the label on August 18.1982 with the release of his debut album Take 1 which included the track Be My Lady, his signature song. In 1989 , 'Dream' rounded off Nievera's first six years with Vicor label before moving on to further his career. it was during his time with Vicor that he would establish the beginnings of a solid gold career with hits like 'Each Day With You' and'Ikaw ang Lahat sa Akin'.
Fast forward to 2022.
The premier balladeer and OPM icon returns with his first original song since returning to his original music label Vicor with a meaningful tune titled "Smile Again." Martin Nievera mentioned that thinking about the many things that put a smile on his face during the pandemic, he thought of family, friends and his pet dogs. These things, coupled with the thought of writing a new song akin to Charlie Chaplin's "Smile" inspired him to write the lyrics for the piano-decked music that long-time collaborator Homer Flores gave him. And it all came together quick and the resulting song is this positive-vibed new original written by one of the most successful balladeers in Pinoy pop.
Ayana stars in an extra spicy movie
CULT director, Roman Perez. Jr., serves us an extra spicy original movie this May. "Putahe" stars Ayanna Misola who became one of Vivamax movie sensations soon after she starred in "#Pornstar 2: Pangalawang Putok" and "Kinsenas, Katapusan".
In "Putahe," she plays Jenny, an island girl who has big plans for herself and her family. She starts fan girling on a newcomer in the island who's got superb cooking skills. Jenny follows her around until she finally catches her attention.
Euka, played by beauty queen Janelle Tee (Miss Philippines Earth 2019), obliges to give Jenny cooking lessons…and more. Euka sheds her mysterious aura and reveals her wild, seductive side as she gives Jenny sex lessons she will never forget.
And now, Jenny craves for more. She does it next with her boyfriend, Ephraim (Massimo Scofield), never stopping until they are satiated. But while Jenny loses all her innocence, Ephraim seems to be losing his interest in her. Convinced that Euka has something to do with it, Jenny does yet another thing that's totally out of character.
Stream "Putahe" on Vivamax on May 13, 2022, and feast your eyes on the actors' sexy bodies and steamy scenes.
Go to web.vivamax.net or download the app and subscribe via Google Play Store, App Store, or Huawei App Gallery.
Tony does steamy scenes with Ariella in his Viva comeback
THE "seven-year itch" is real. And the sad fact is, some couples cannot fight the urge to get a little "scratch" on the side.
This is how trouble starts in "Breathe Again", a Vivamax original movie, starring Ariella Arida, Tony Labrusca, Jela Cuenca, Ivan Padilla.
In the story, after proposing marriage to Joanna (Ariella Arida), Paulo (Ivan Padilla) takes her to the beach, knowing that she loves swimming. He also encourages her to go freediving while he joins his friends for an exciting ride with his newly acquired heavy bike. One of the riders happens to be a very sultry woman named Vivien (Jela Cuenca). Soon, Paulo finds himself in ecstasy as she gives him a different kind of ride.
Meanwhile, Joanna takes freediving lessons from an extremely hot instructor named Robert (Tony Labrusca). Joanna's repressed sexuality is awakened, and boldly lets Robert to dive into her.
How long will each illicit affair last? Who will suffer much because of it? Will they ever get past their stifling guilt and breathe again? Stream this movie on June 3, 2022 and find out.
"Breathe Again" is directed by Raffy Francisco who has a deep love for the ocean. Over the years, he has captured stunning underwater photos and videos. He has a solid background in directing TV commercials that range from beauty, tech, food, and more. "Breathe Again" is his first full length film.
Doing steamy scenes is not new to Miss Universe Philippines (2013) Ariella Arida, who starred in "Sarap Mong Patayin" and "More Than Blue". How far will she go with Tony Labrusca is something to look forward to. This is Labrusca's comeback film in Viva after "Hindi Tayo Pwede" in 2020.
To stream "Breathe Again", go to web.vivamax.net or download the app and subscribe via Google Play Store, App Store, or Huawei App Gallery.
Watch all you can on Vivamax for only P149/month and P399 for 3 months for bigger savings. A 3-day access to Vivamax at a hot price of P29 is also available. And for as low as P99, you can get the new Vivamax Plus. This special feature gives you a chance to stream digitally enhanced movies, concerts, digital premiere nights and advance screenings of your favorite titles. By REMY UMEREZ
AUTHOR PROFILE
Showbiz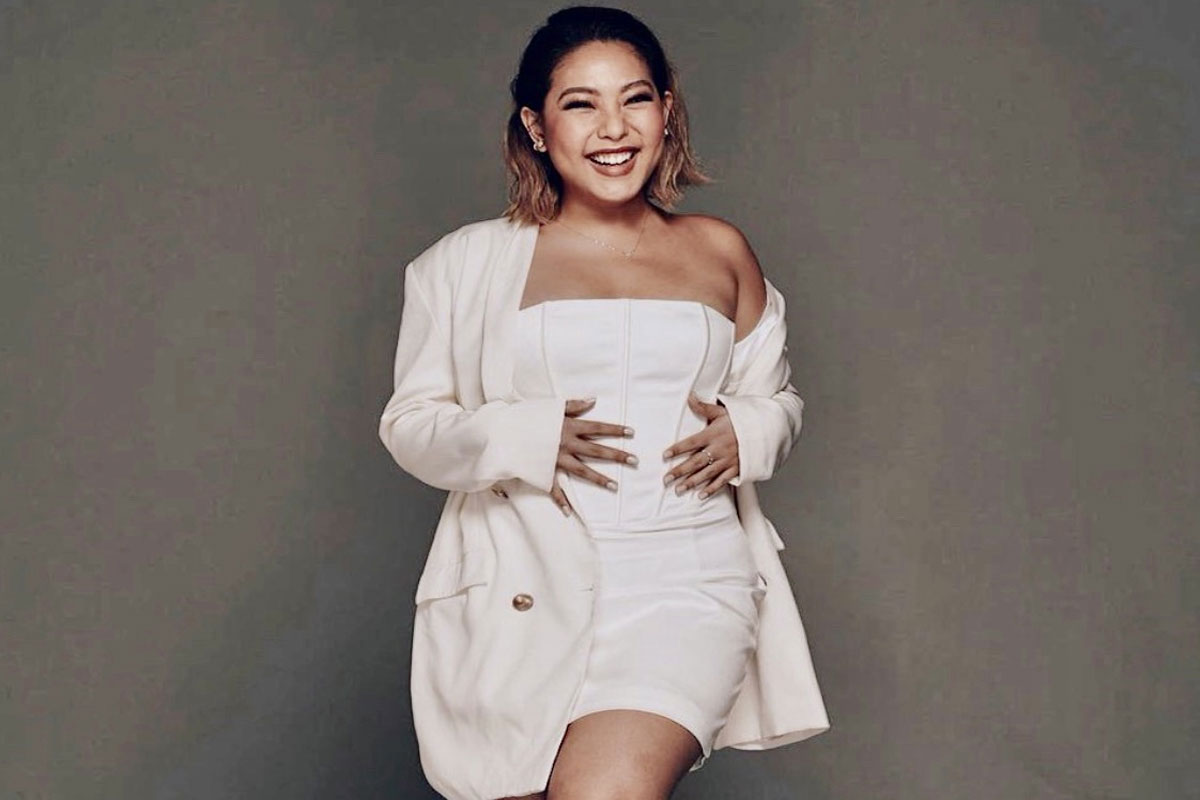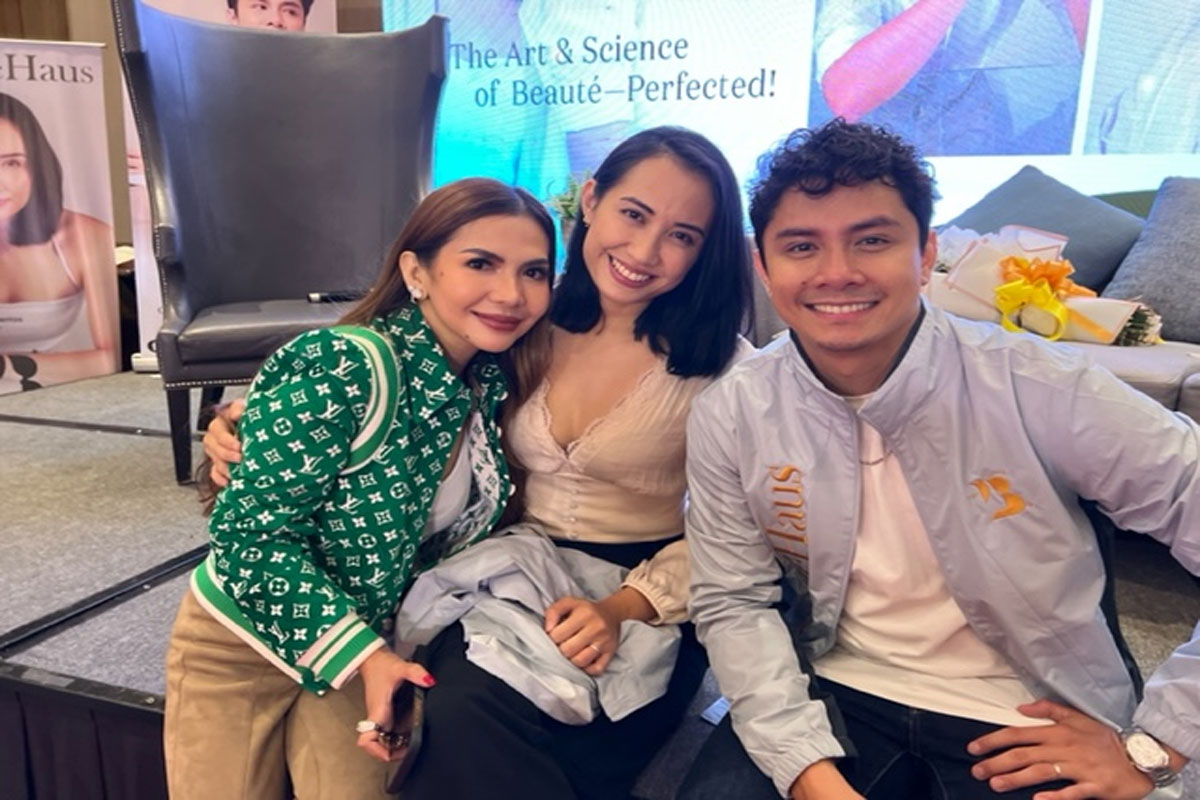 SHOW ALL
Calendar