Exciting action between UP and NU in the UAAP at the Mall of Asia Arena. UAAP photo
Maroons lean on Tamayo to beat Bulldogs
UNIVERSITY of the Philippines turned to rising star Carl Tamayo to reassert its mastery of National University, 84-76, and solidify its hold of second place yesterday in the UAAP men's basketball tournament at the Mall of Asia Arena.
The 6-foot-7 Tamayo torched his high school alma mater with a career-high 21 points on a 8-of-13 shooting from the field, pulled down 10 rebounds and had three steals as the Fighting Maroons chalked up their seventh consecutive win to open the second round.
Adamson, this season's heartbreak kids, was able to hold on this time, escaping with a 64-63 victory over Far Eastern University to snap a five-game losing skid.
Rookie Matty Erolon, fielded in for only 12 seconds the entire match, nailed a corner triple from a Jeron Lastimosa feed in the final three seconds and the Falcons put up a huge defensive stop in the Tamaraws' final possesion to pull through.
Sherwin Concepcion had 17 points and 11 rebounds as University of Santo Tomas joined FEU in fifth place at 3-5 following a 72-61 romp of winless University of the East.
The winning streak is now UP's longest in the Final Four era, as the Diliman-based squad continued to live up to the billing as one of the pre-season favorites.
"We started strong nung first quarter, siguro sa lahat ng games namin dito kami nakapag-start ng madiin talaga," Maroons coach Goldwin Monteverde.
"But sa third quarter, dumami 'yung turnovers namin so we need to see what errors to improve pa rin. Definitely, coming from this win meron pa kaming male-learn eh. Kailangan lang namin makita to move on," he added.
UP broke away from a slim 62-60 lead with Zavier Lucero leading the charge to put the game in bed at 82-68 with 1:25 remaining.
Lucero, the first round leading scorer, had 16 points to go with eight rebounds and three blocks, while Ricci Rivero also had 16 points for the Maroons.
Joel Cagulangan was also impressive in making plays for UP, as the rookie guard from La Salle Greenhills dished out eight assists.
John Lloyd Clemente led NU with 18 points while Reyland Torres added 15 points, four rebounds and four steals. Shaun Ildefonso had 11 points but went scoreless in the second half.
The Bulldogs, who dropped to 4-4, have lost their last seven meetings with the Maroons.
Despite the loss, NU opened a one-game lead over FEU (3-5) in the race for the last Final Four berth.
Adamson, for its part, rose to 2-6 card to remain somehow in the semifinals hunt.
There's no more endgame pain for the Falcons, as the Tamaraws bungled in the last play, with Nigerian center Emman Ojoula lost control of the leather after receiving the inbound from Xyrus Torres.
"It's always a nice feeling when you win of course," said Adamson coach Nash Racela.
"Now we know how coach Olsen felt that last time we played them. We gave everything that we've got," he added recalling the 65-66 loss to FEU in the first meeting of the Racelas five days ago.
Lastimosa came through with 17 points, eight rebounds and two assists while Cedrick Manzano chipped in 14 points and four boards for the Falcons.
Ljay Gonzales tallied 20 points, five rebounds, four assists and two steals while his backcourt partner Rjay Abarrientos added 14 points and four boards for the Tamaraws.
The win also ended Adamson's five-game losing streak against FEU which dates back on October 2016.
The scores:
First game
UP (84) — Tamayo 21, Rivero 16, Lucero 16, Cagulangan 7, Diouf 7, Alarcon 5, Webb 5, Fortea 4, Abadiano 3, Spencer 0, Catapusan 0.
NU (76) — Clemente 18, Torres 15, Ildefonso 11, Malonzo 9, Minerva 8, Felicilda 5, Gaye 4, Joson 2, Figueroa 2, Manansala 2, Tibayan 0, Enriquez 0, Mahinay 0.
Quarterscores: 26-14, 42-35, 62-58, 84-76
Second game
AdU (64) — Lastimosa 17, Manzano 14, Peromingan 9, Zaldivar 6, Sabandal 5, Erolon 5, Yerro 2, Barasi 2, Hanapi 2, Colonia 2, Magbuhos 0, Maata 0.
FEU (63) — Gonzales 20, Abarrientos 15, Ojuola 13, Torres 8, Tempra 5, Bienes 2, Alforque 0, Sleat 0, Sajonia 0, Celzo 0, Sandagon 0.
Quarterscores: 21-12, 38-34, 50-50, 64-63
Third game
UST (72) — Concepcion 17, Ando 16, Cabañero 11, Manalang 9, Fontanilla 7, Manaytay 6, M. Pangilinan 3, Mantua 3, Samudio 0, Herrera 0, Canoy 0, Gomez de Liaño 0, Gesalem 0.
UE (61) — K. Paranada 17, Pagsanjan 16, Antiporda 6, Sawat 6, J. Cruz 5, Beltran 4, Lorenzana 3, Escamis 2, N. Paranada 2, Tulabut 0, Catacutan 0, Villanueva 0, P. Cruz 0, Abatayo 0.
Quarterscores: 11-21, 28-30, 51-54, 72-61
Games Tuesday
(Mall of Asia Arena)
10 a.m. – FEU vs UP
12:30 p.m. – DLSU vs UST
4:30 p.m. – UE vs Ateneo
7 p.m. – NU vs AdU
AUTHOR PROFILE
Basketball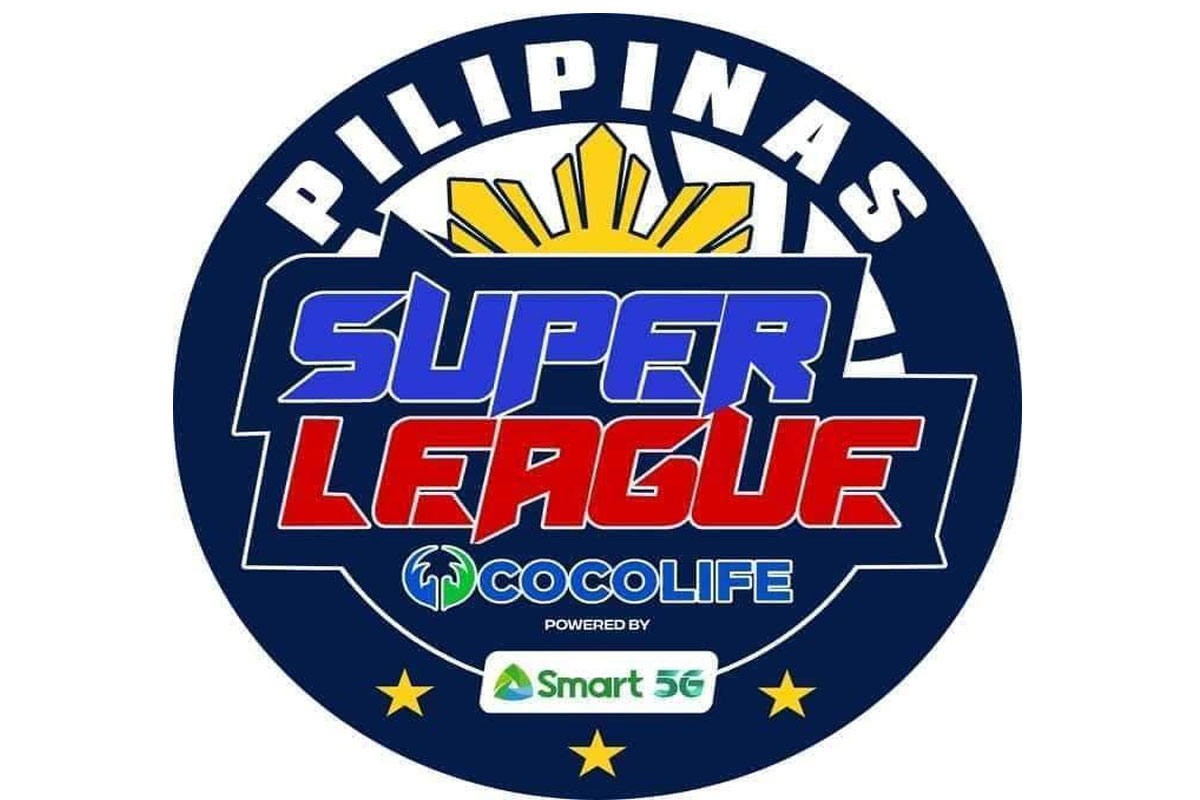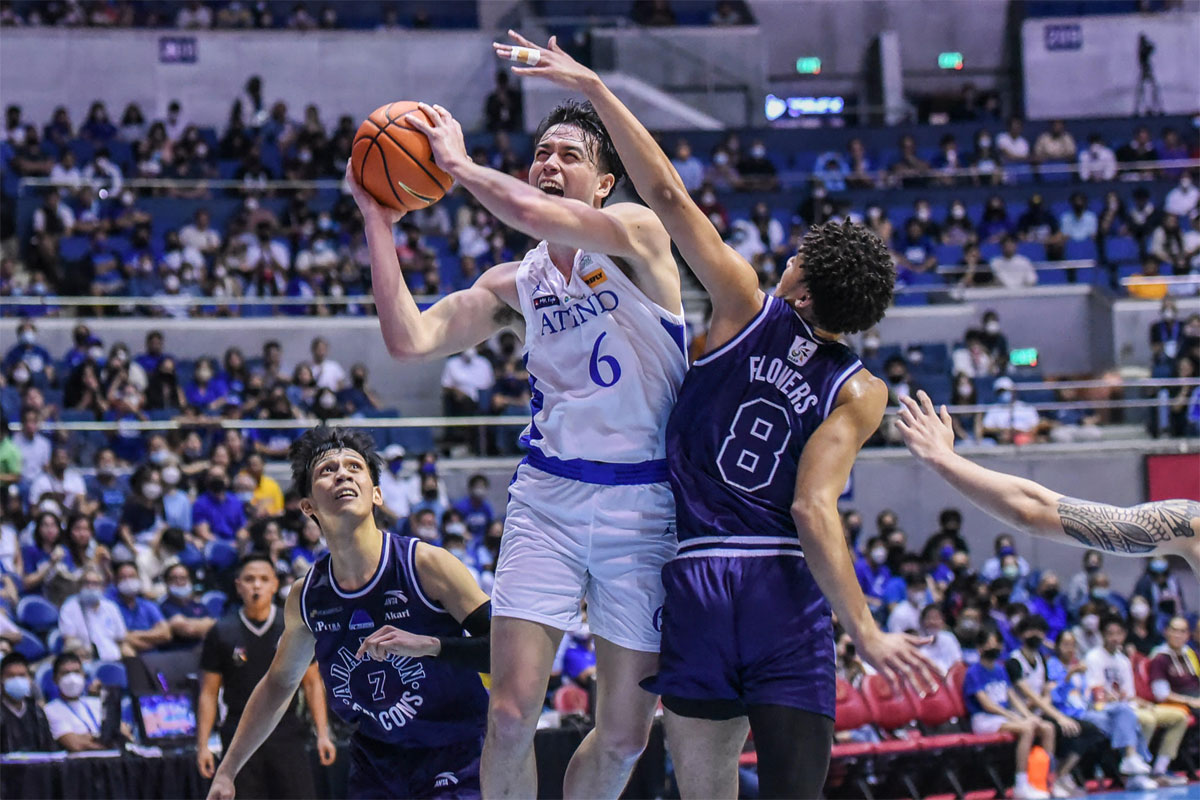 SHOW ALL
Calendar