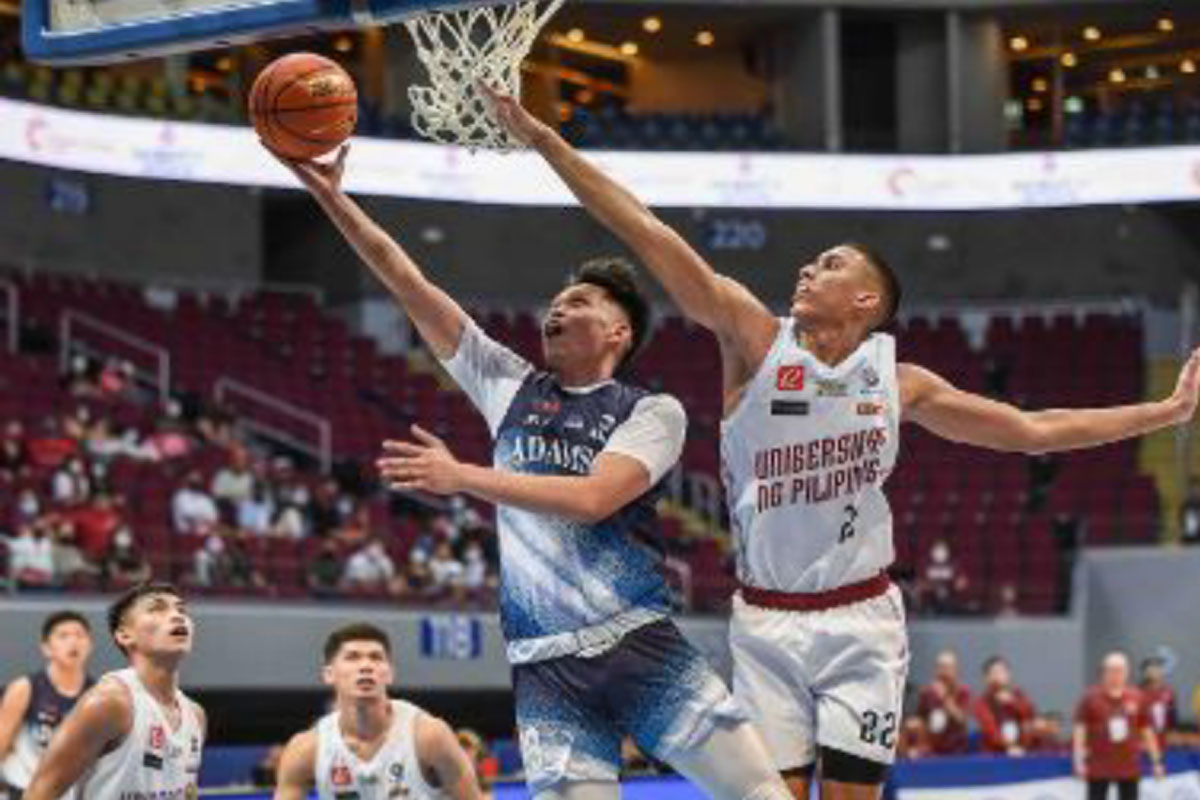 UP-Adamson game in the UAAP at the Mall of Asia Arena in Pasay. UAAP photo
Maroons, Archers gain
UNIVERSITY of the Philippines extended its winning run to four games, while La Salle rebounded from last Saturday's rivalry game loss to Ateneo yesterday in the UAAP men's basketball tournament at the Mall of Asia Arena.
The Fighting Maroons overcame a gritty Adamson side, 73-71, while the Green Archers sent University of Santo Tomas crashing with a 75-66 victory as the league welcomed its spectators back in a limited capacity at the Pasay venue.
UP and La Salle improved to 4-1 heading into their matinee showdown tomorrow, which might decide the No. 2 team at the end of first round. Prior to the long hiatus. the Maroons have won their last four meetings with the Archers.
Later, Far Eastern University snapped its three-game losing streak at the expense of a University of the East side missing the services of suspended coach Jack Santiago, 88-74.
A Ricci Rivero three gave UP the needed separation at 73-66 entering the two-minute mark.
Didat Hanapi and Joshua Yerro then made things interesting for the Falcons, cutting down the Maroons' lead to 73-71.
After Rivero missed a three off a timeout, Adamson tried to turn things around, but Jerom Lastimosa's three missed the target.
"A win is a win but you know after this game, definitely we need to work on yung sa defense namin," said UP mentor Goldwin Monteverde.
"Maraming lapses awhile go. I think going over sa next game namin, we need to look on yung part sa laro namin, yung defense."
It was another heartbreaker for the Falcons, who only have a win to show in five games. Of Adamson's four losses this season, half of them were just by two-point margins.
Zavier Lucero led the Maroons with 20 points, five rebounds and four assists, while Senegalese big man Malick Diouf chipped in 16 points, doubling his scoring average in the first four games, and pulled down 15 rebounds
Justine Baltazar produced an all-around game of 20 points, seven rebounds and five assists, Kurt Lojera added 15 points while rookie Emman Galman shone in his debut for La Salle with 13 points on three triples.
Coming off a 57-74 defeat to the Blue Eagles, the Archers vented their ire on the Growling Tigers, cruising to a 21-7 lead after Galman introduced himself by nailing back-to-back three-pointers.
UST was able to trim the deficit to 62-71 after Christian Manaytay's reverse with 2:58 left, but time was not on the España-based squad's side.
"I think it's very important for us, this win," said La Salle coach Derrick Pumaren. "It's because after coming up with a loss against Ateneo, the thing that I told the boys (is) the important thing is how we bounce back. We gotta bounce back hard. We gotta take care of business today."
The loss ended the Tigers' modest two-game winning streak as they dropped to 2-3 in a tie with the Tamaraws.
The Red Warriors, who will miss Santiago for another game, remained winless in five starts.
The scores:
First Game
DLSU (75) — Baltazar 20, Lojera 15, Galman 13, M. Phillips 8, Nelle 4, Austria 4, B. Phillips 4, Nonoy 3, Winston 2, Nwankwo 0.
UST (66) — Fontanilla 20, Cabañero 20, Manaytay 9, Santos 9, Concepcion 4, Ando 2, M. Pangilinan 2, Garing 0, Manalang 0, Mantua 0, Herrera 0, Yongco 0, Gomez de Liaño 0.
Quarterscores: 23-16, 42-27, 61-44, 75-66
Second Game
UP (73) — Lucero 20, Diouf 16, Tamayo 11, Rivero 10, Cansino 9, Cagulangan 3, Spencer 2, Abadiano 2, Fortea 0, Alarcon 0, Catapusan 0.
AdU (71) — Lastimosa 18, Douanga 16, Zaldivar 14, Colonia 4, Magbuhos 4, Manzano 4, Hanapi 3, Sabandal 3, Jaymalin 3, Yerro 2, Barasi 0, Erolon 0.
Quarterscores: 13-22, 39-39, 55-53, 73-71
Third Game
FEU (88) — Torres 26, Ojuola 18, Gonzales 13, Sajonia 7, Alforque 6, Sandagon 6, Coquia 3, Abarrientos 2, Bienes 2, Sleat 2, Li 2, Celzo 1, Tempra 0, Gravera 0.
UE (74) — Pagsanjan 23, Sawat 8, Guevarra 7, Catacutan 7, Antiporda 6, N. Paranada 5, Beltran 4, Abatayo 4, Villanueva 3, J. Cruz 3, Escamis 2, Lorenzana 2, Tulabut 0, K. Paranada 0, P. Cruz 0.
Quarterscores: 20-6, 40-22, 57-45, 88-74.
AUTHOR PROFILE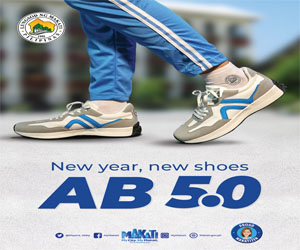 Basketball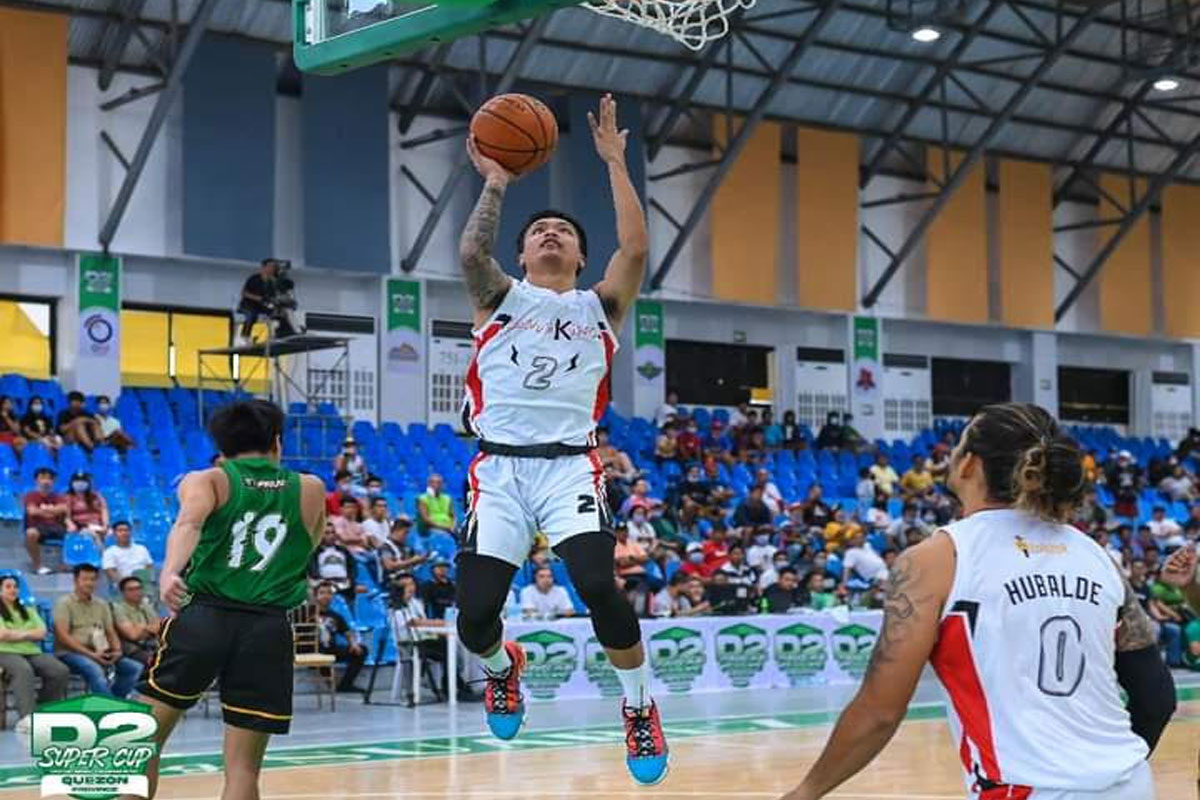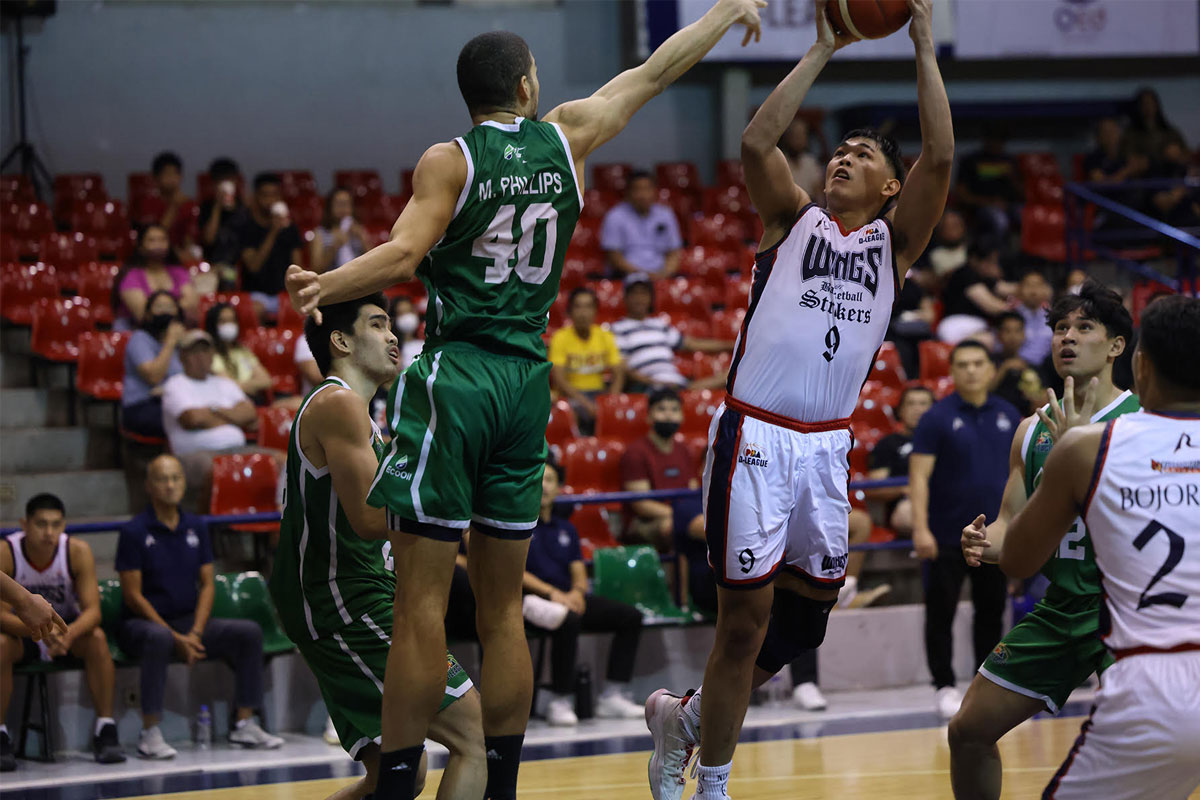 SHOW ALL
Calendar