Satellite image courtesy of DOST-PAGASA
Marcos suspends work, classes as 'Karding' hits Polillo
PRESIDENT Ferdinand "Bongbong" Marcos Jr. on Sunday approved the recommendation of the National Disaster Risk Reduction and Management Council (NDRRMC) to suspend classes and work due to Super Typhoon Karding.
This, as "Karding" is now affecting Polillo Islands based on the 5 p.m. bulletin of the Philippine Atmospheric, Geophysical and Astronomical Services Administration (PAGASA).
"I have received and approved the recommendation of NDRRMC to suspend classes and work as specified in their letter. The Palace will issue a memorandum circular stating the same before the end of the day," Marcos said on a Facebook post.
According to the PAGASA, "Karding" maintained its maximum sustained winds of 195 kph near the center and gustiness of up to 240 kph as it approached Polillo Islands.
"Karding" will likely make landfall in the vicinity of the northern portion of Quezon or the southern portion of Aurora Sunday night, it added.
The NDRRMC earlier recommended to the President the suspension of classes and work in government offices in eight regions due to the anticipated heavy rainfall.
In his letter to Marcos, Department of National Defense officer-in-charge Undersecretary Jose Faustino Jr. recommended the suspension of work and classes in the National Capital Region, including provinces in Ilocos Region, Cagayan Valley, Cordillera Administrative Region, Central Luzon, Calabarzon, Mimaropa and Bicol Region on Sept. 26.
He said the suspension does not include frontline agencies "which are providing emergency services."
Fautistino, who is also the NDRRMC chairperson, said the identification of the regions is based on the analysis determined from the NDRRMC's Pre-Disaster Risk Assessment.
The DND chief said the recommendation to suspend classes in all public schools was made to prevent any untoward incidents and ensure the safety of the general public.
Mayor Honey, LGUs announce suspension of classes
Earlier, Manila Mayor Maria Sheila "Honey" Lacuna-Pangan announced the suspension of classes in all levels, public and private, face-to-face and online on Monday due to Super Typhoon Karding.
In an advisory posted at the official Facebook page of the Manila City Hall by Manila Public Information Office (PIO) chief Atty. Princess Abante, work at city government was also suspended except those departments and officers involved in disaster and emergency response while private companies' suspension of work will be at the discretion of their employers.
The Manila Disaster Risk Reduction and Management Office (MDRRMO) and other related Manila City Government departments were placed by Mayor Honey Lacuna on red alert effective Sunday.
The mayor said declogging operations continued to mitigate flooding in the city and pre emptive evacuation for residents in coastal areeas were still in progress since Sunday. Other evacuation centers were also being prepared while all Health Centers in the city were also being opened for any eventuality.
Meanwhile, classes in all levels, public and private were also suspended in Caloocan, Malabon and Navotas Cities in northern area of the metropolis on Monday, while almost all local government units (LGUs) in southern part of Metro Manila also declared suspension of classes on Monday, including Pasay, Paranaque, Las Pinas, Taguig and Muntinlupa Cities, along with the Municipality of Pateros.
Court work suspended
Acting Chief Justice, senior Associate Justice Marvic Leonen also on Sunday announced the suspension of court work on Monday, September 26, in Region 3 (Central Luzon), Regions 4 and 5 (Southern Luzon) and in the National Capital Judicial Region due to super typhoon Karding (Noru).
In a tweet, Leonen said that "executive judges or justices in other regions have the discretion to suspend their operations if they will be adversely affected by Karding."
As of this writing, Karding is approaching the northern Philippines and is expected to make landfall late Sunday afternoon.
It intensified in early Sunday, the Joint Typhoon Warning Center (JTWC) said in an advisory, strengthening from 140 kph (85 mph) to 250 kph (155 mph) in just six (6)hours.
According to JTWC, Karding will intensify further in the hours leading up to landfall and the storm is projected to be the equivalent of a Category 5 typhoon by the time it hits Luzon. By JELLY MUSICO, PNA; EDD REYES & HECTOR LAWAS
AUTHOR PROFILE
Nation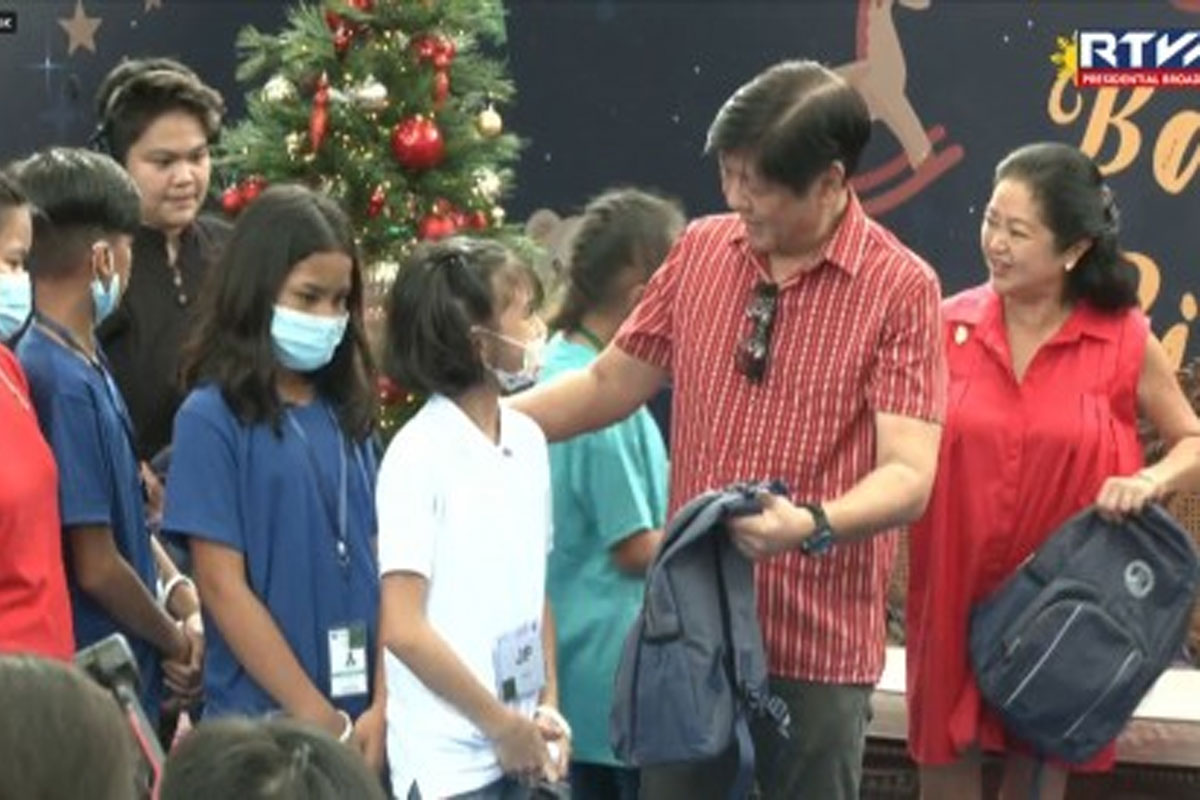 SHOW ALL
Calendar