Marcos meets with Chinese, US business leaders
PRESIDENT Ferdinand R. Marcos Jr. on Monday met with business leaders from China and the United States to discuss investments and other partnerships.
In a news release, the Presidential Communications Office (PCO) said officials of China Communications Construction Co. Ltd (CCCC), a Chinese state-owned enterprise, paid a courtesy call on Marcos at Malacañan Palace and committed to more investments following the President's state visit earlier this month.
"…Officials of the China Communications Construction Co. Ltd proposed the construction of the 270-km Laoag City-Rosario City Highway Project and the introduction of China's Juncao technology to the Philippines," the PCO said.
The CCCC proposed to build a Juncao Technology Demonstration Center and a Juncao Industrial Park for Juncao grass cultivation and processing.
Juncao is a hybrid of the Giant Napier Grass developed by the Fujian Agriculture and Forest University from eight different types of grass through tissue culture.
The proposed Juncao technology project, once approved, will be funded through Chinese foreign aid.
CCCC officials also updated Marcos on their ongoing infrastructure projects in the Philippines, including the Samal Island-Davao City Connector Project and North & South Harbor Bridge, among others.
Marcos, meanwhile, reiterated the importance of public-private partnerships (PPPs) as a "central part" of his government's economic policy.
"It can be of any nature – commercial venture or joint venture with a local partner. Of course, the PPP, where you have partnership with the government, even G2G — government-to-government arrangements — are also something that we have been doing for a long time and again that we wish to further," he said.
He said the government has changed the regulations and rules for the establishment of PPPs to make it more attractive for the private sector, but added that his administration will not limit these partnerships to just PPPs.
He also hoped the CCCC could help the Philippines in carrying out projects that ensure environmental sustainability amid threats posed by climate change.
The CCCC is a Chinese state-owned enterprise mainly engaged in transportation infrastructure projects such as roads, bridges and railways.
To date, the CCCC has more than 60 wholly owned subsidiaries and has operated in more than 150 countries and regions.
Aside from government projects, the CCCC is also involved in ongoing private-led reclamation projects in Metro Manila, such as the Pasay Harbor City Reclamation Project and Manila Waterfront City Development Project. Philippine News Agency
AUTHOR PROFILE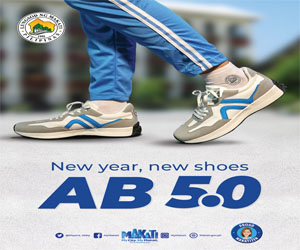 Nation
SHOW ALL
Calendar